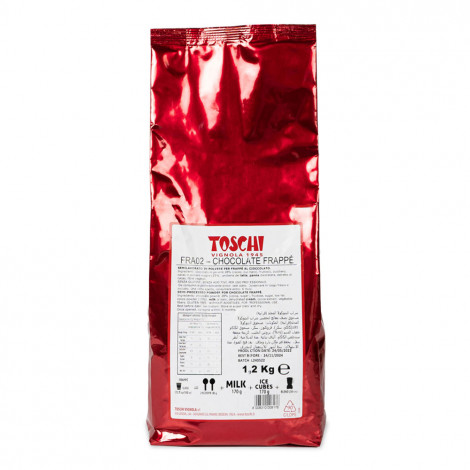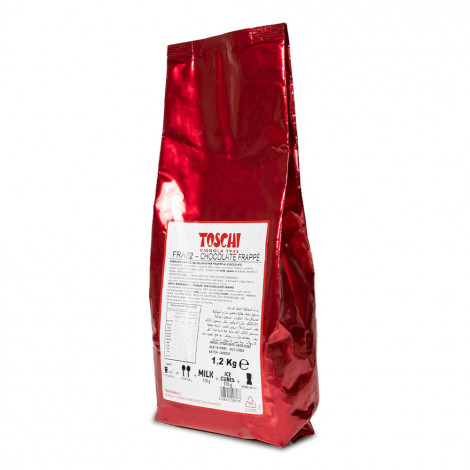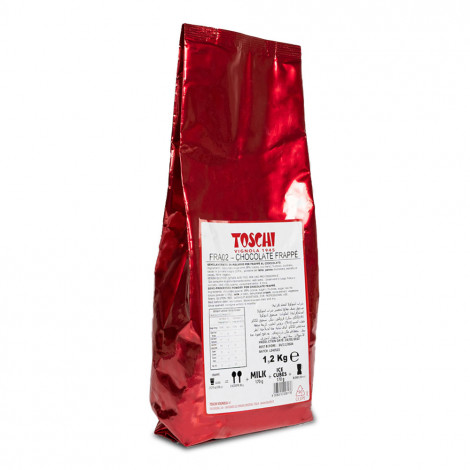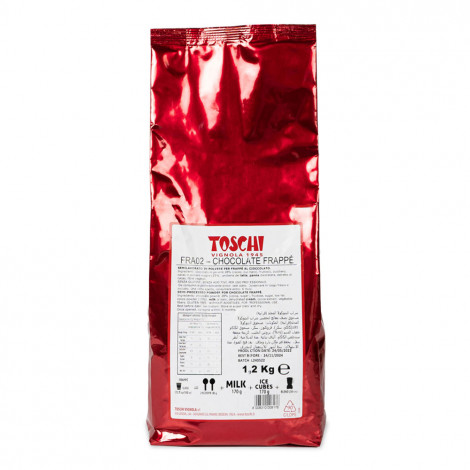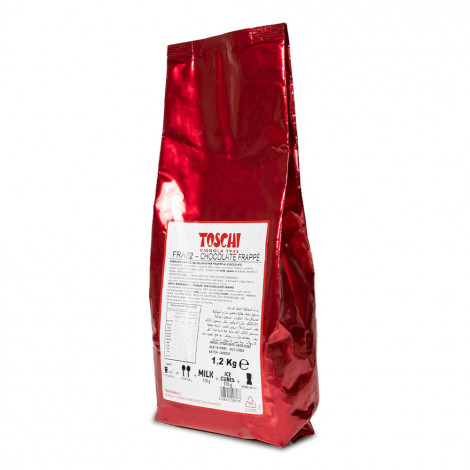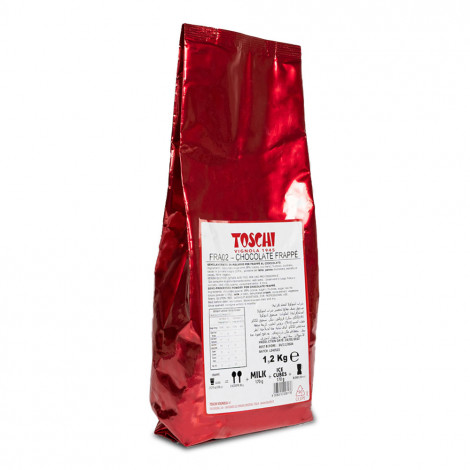 Base for frappè Toschi Chocolate, 1.2 kg
Product is no longer in production.

Base for frappè Toschi Chocolate, 1.2 kg
In Stock
Specifications
Total fat, of which saturated fat
3.6 g
Carbohydrates, of which sugars
66.5 g
About product
Enhanced with the flavour of chocolate, this is the perfect base for a delicious frappè.
– The new frappè line from Toschi was born from the extensive experience of the company. It comes in the form of a 1.2-kg box with a convenient doser. The recipe is both innovative and natural. Toschi frappès are available in 3 different flavours: vanilla, chocolate, and cookies & cream.
– Toschi frappè bases contain no additives, colourings, artificial flavours or gluten. They're made using natural fibers.
– All you need to do to prepare a delicious frappè is add milk and ice to the Toschi frappè base, then blend the mixture. Toschi syrups and sauces will help you add some extra flavour to this refreshing drink!
Recommended dosage and use for a 350-ml glass:
– 2 scoops of Toschi frappè base
– 170 ml of milk
– 170 g of ice cubes
– Blend for 30 seconds
Ingredients: 28% chocolate powder (cocoa, sugar), fructose, sugar, low-fat cocoa powder (15%), milk protein, dehydrated cream, cocoa extract, vegetable fibers.
Storage conditions: store in its original packaging, closed, away from sources of heat and in a cool, dry and clean environment. Once opened, consume within 6 months.
Frequently Asked Questions
Ask your question about the product