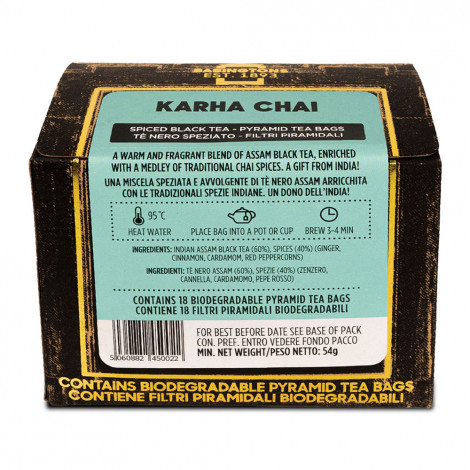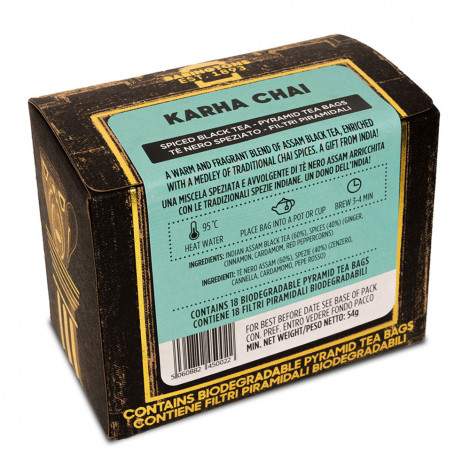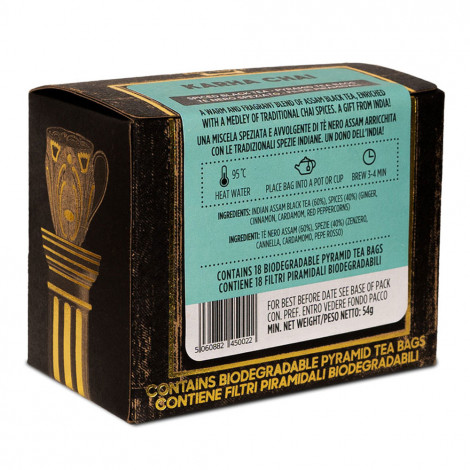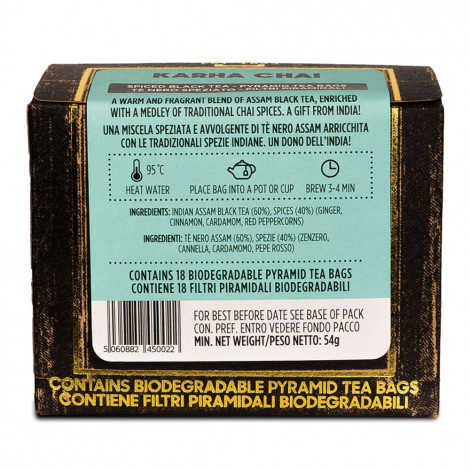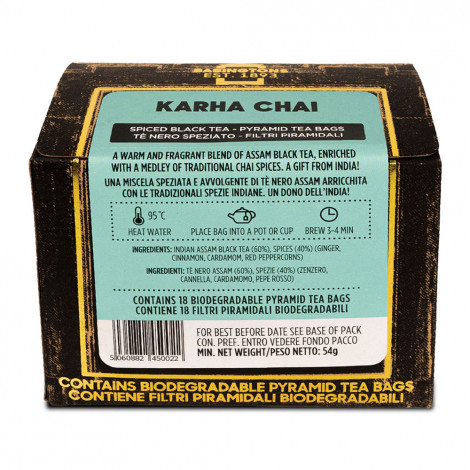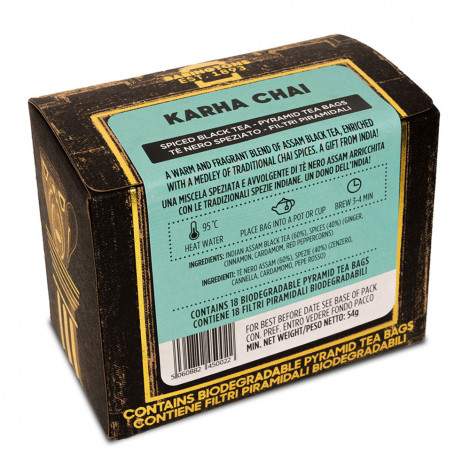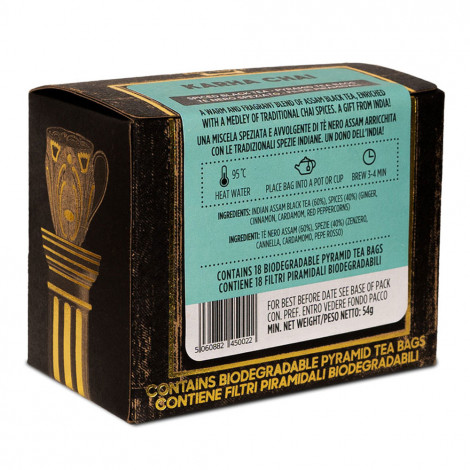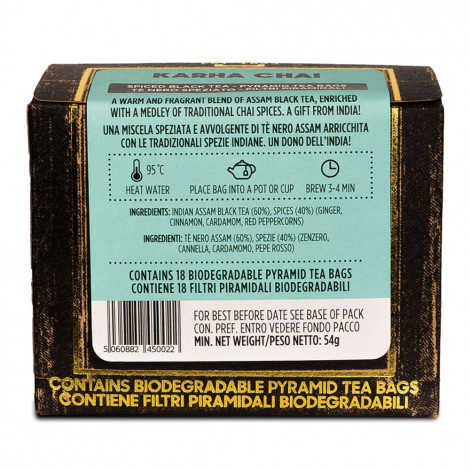 Black tea Babingtons "Karha Chai", 18 pcs.
Delivery takes 3 – 5 days * 85% of orders are delivered the next day

Black tea Babingtons "Karha Chai", 18 pcs.
In Stock
About product
Discover this spicy blend of all-natural fragrances from the East! The Assam black tea base is here enriched with cinnamon, ginger, cardamom and red peppercorns. Like all blends from "Babingtons", the "Karha Chai" recipe is unique and prepared using carefully sourced ingredients, all mixed and packed in the United Kingdom.
Flavour characteristics:
Taste: aromatic and spicy
Predominant hints: cinnamon, ginger, cardamom, red peppercorns
Colour: medium brown
Goes well with: spicy dishes, curries, chicken and bacon sandwiches
Preparation:
Temperature: 95 °C
Infusion: 3–4 minutes
Tip: enjoy alone or serve with a dash of milk and/or sugar. This tea works great as an iced drink too.
Ingredients: Indian Assam black tea (60%), spices (ginger, cinnamon, cardamom, red peppercorns).
Storage conditions: store in an airtight container, in a cool, dry and dark place.
***
About Babingtons:
In 1893, two English ladies, Isabel Cargill and Anna Maria Babington, decided to establish a tea room for the English-speaking community of Rome. At that time, tea was not common in Italy at all: it was only available in pharmacies. The risk paid off, however, and Babingtons Tearoom at Piazza di Spagna has been operating successfully ever since. Nowadays, the company is selling its excellent teas all over the world. As Chiara Bedini, the current co-owner of the tea company, puts it, "We don't sell tea. We sell the unique experience and story of "Babingtons" in a cup.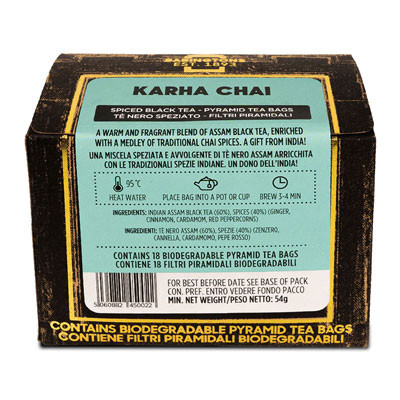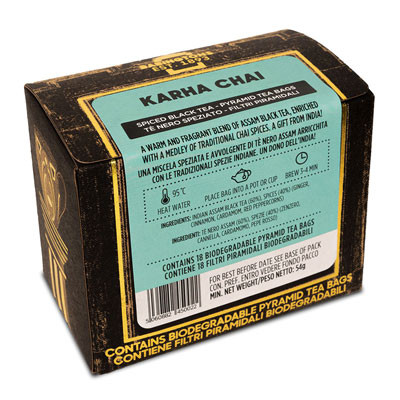 Frequently Asked Questions
Ask your question about the product