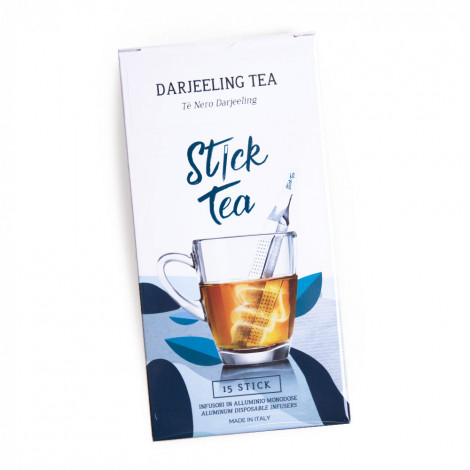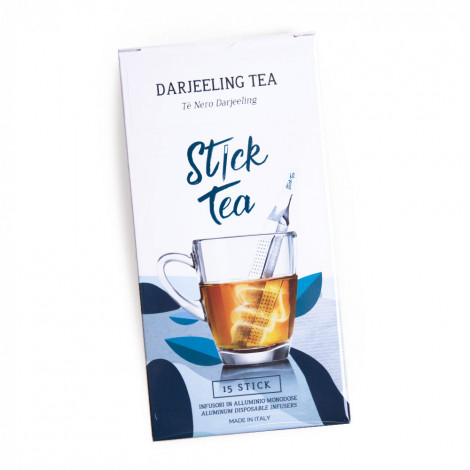 Black tea Stick Tea Darjeeling Tea, 15 pcs.
Product is no longer in production.

Black tea Stick Tea Darjeeling Tea, 15 pcs.
In Stock
About product
One of the world's best and most well-known tea varieties. It's grown in India, in the valleys of Darjeeling. Clear colour and traditional taste.
STICK TEA offers a unique infused tea effect in a single-use strainer. In addition:
– No floating leaves
– Adjustable tea intensity
– No need for a spoon
– Hygienic and aesthetic
– Unconventional, fun and delicious
Preparation:
put the stick into a cup, pour hot water on it, wait a few seconds and stir with the same stick until you reach the desired intensity. The stick can be used to stir in some sugar as well.
Our recommendations:
black tea is perfect with intense dishes and desserts. The extremely strong and robust Assam tea pairs well with sweets, the light, flowery Keemun tea is suited perfectly for meat dishes, while the delicate Darjeeling tea is especially tasty when sipped alongside potato dishes and white meat. Black tea goes well with various kinds of cheese too.
Ingredients:
Darjeeling tea.
Storage conditions:
store in a dry, cool place.
Frequently Asked Questions
Ask your question about the product