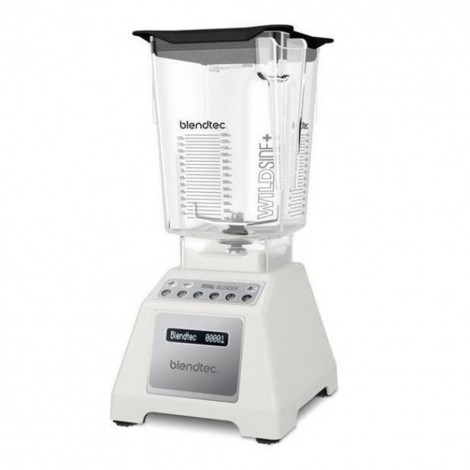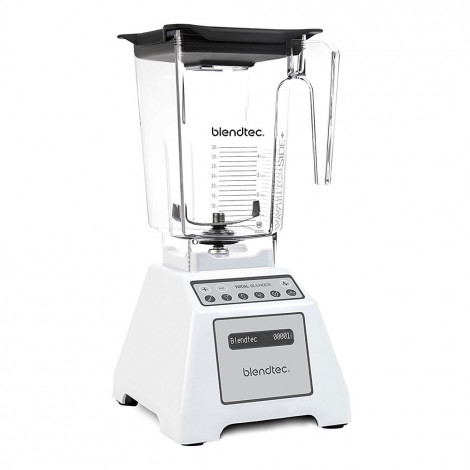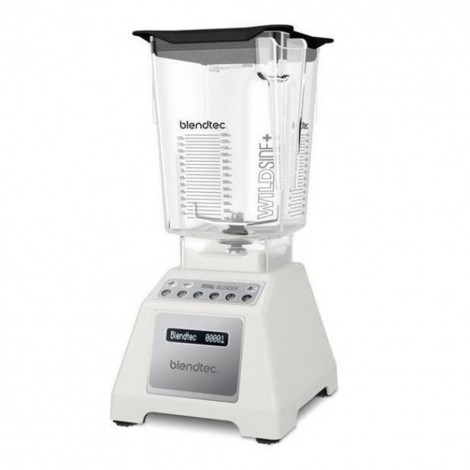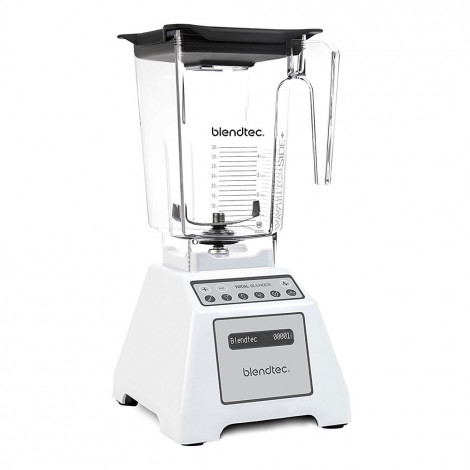 Blender Blendtec Total Blender White

Blender Blendtec Total Blender White
In Stock
Specifications
Number of speed levels
10
Rotations per minute
32000
Country of Origin
United States of America
About Blendtec Total Blender White
"Blendtec Total Blender" keeps your food preparation simple and quick. Thanks to the pre-set programs, you'll be able to produce a variety of dishes with extreme ease and at a surprising speed.
6 PRE-PROGRAMMED BLEND CYCLES
"Blendtec Total Blender" is equipped with 6 pre-programmed operating cycles: one for smoothies, one for juice, one for soup, one for batter, one for ice cream and one for crushing ice.
10 DIFFERENT SPEEDS AND A PULSE FEATURE
"Blendtec Total Blender" has 10 different manually adjusted speeds. Once you select one of them, the products are blended for 50 seconds, then the appliance switches off automatically. To obtain the desired consistency, you can switch between speeds as well. Push the pulse button to blend the products at high speed for a short amount of time.
8-YEAR WARRANTY
All "Blendtec" blenders boast flawless quality. You can rest assured knowing you'll be using your blender for years to come with no trouble at all — it's covered by an 8-year manufacturer's warranty!
***
"Blendtec Total Blender" is compatible with the "FourSide" and "Twister" jars patented by "Blendtec".
Frequently Asked Questions
Ask your question about the product
Blendtec Total Blender White reviews