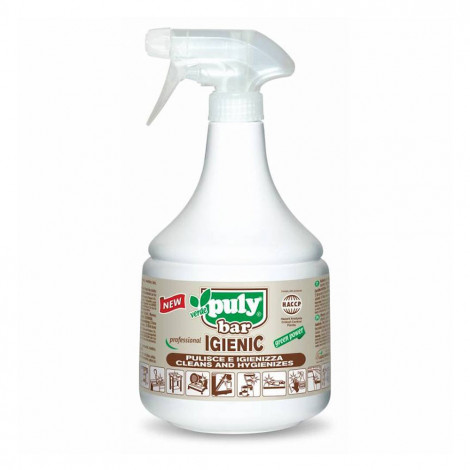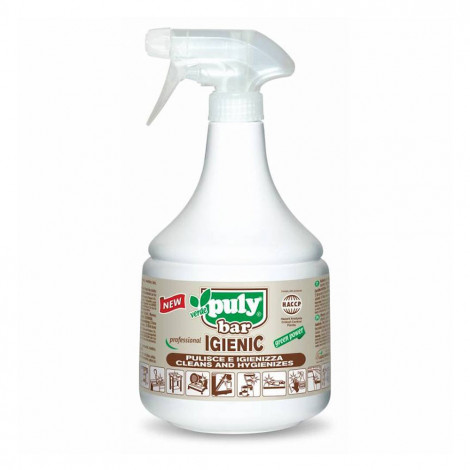 Cleaning spray PulyBar® "Igienic", 1000 ml
Delivery takes 3 – 5 days * 85% of orders are delivered the next day

Cleaning spray PulyBar® "Igienic", 1000 ml
In Stock
Specifications
Capacity (liquids)
1000 ml
About product
Use the PulyBar® "Igienic" cleaning spray each day to ensure hygienic conditions on all surfaces where food is prepared. It's suited great for cleaning stainless steel, marble, plastic, glass, mirrors, as well as various ceramic surfaces: simply spray the product onto the desired surface and clean it using a cloth or a paper towel. The spray does its job in as little as a few seconds, then evaporates completely without leaving no odour behind.
• Non-flammable.
• Non-foaming.
• Perfect for pubs, restaurants, coffee shops, offices, etc.
• Made of natural ingredients only.
• Leaves no odour or residue behind.
***
Established in Italy all the way back in 1961, "Puly" is now one of the leading manufacturers of coffee machine maintenance products in Europe. For the people working at "Puly", high quality and maximum convenience is always at the forefront of their minds.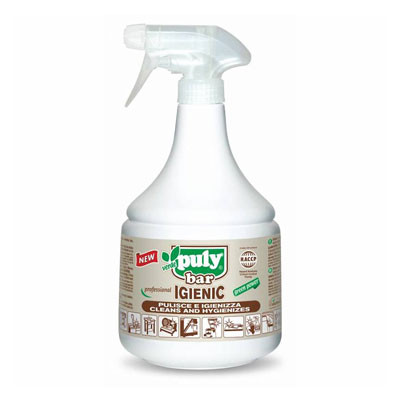 Frequently Asked Questions
Ask your question about the product