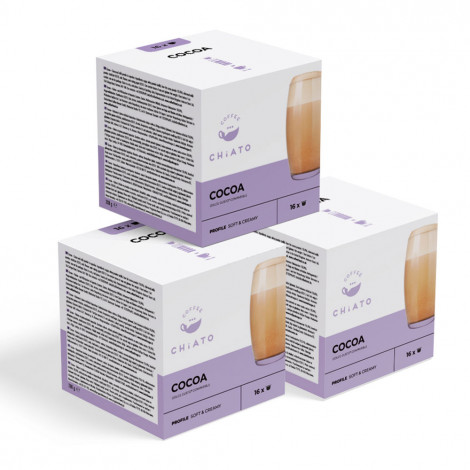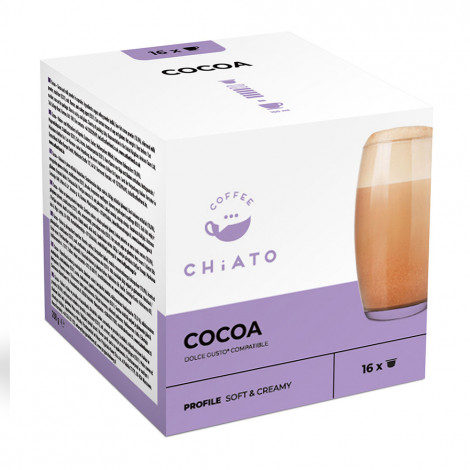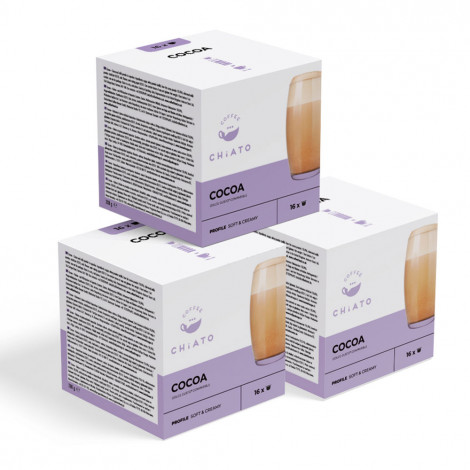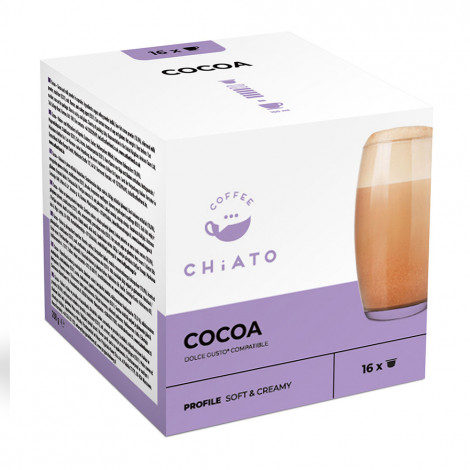 Cocoa capsules compatible with NESCAFÉ® Dolce Gusto® CHiATO Cocoa, 3 x 16 pcs.
Delivery takes 3 – 5 days * 85% of orders are delivered the next day

Cocoa capsules compatible with NESCAFÉ® Dolce Gusto® CHiATO Cocoa, 3 x 16 pcs.
In Stock
Specifications
Coffee type
Coffee capsules
Country of Origin
Lithuania
Capsules suitable for
NESCAFÉ® Dolce Gusto®
About product
Delicate, creamy and delightfully sweet, this cocoa is perfect for both kids and adults who haven't lost their sweet tooth yet. Enjoy it on a rainy autumn's evening, cold afternoon, slow Sunday morning, or whenever you find yourself craving something extra delicious.
Features:
– Delicate, creamy and deliciously sweet: perfect for kids and grown-up owners of a sweet tooth!
– Rich cocoa and sweet milk mixed in a single capsule
– Recommended volume for a single serving: 150 ml (5/7 bars on the volume selector)
– 16 capsules for 16 delicious servings
– Designed for NESCAFÉ® Dolce Gusto® coffee machines
Ingredients: sugar, whey powder (milk), low-fat cocoa powder (10.0%), skimmed milk powder, stabilizer (E331), salt, flavourings, anti-caking agent (E551). Can contain traces of soy and gluten.
Storage conditions: store in a dry, cool place.
***
CHiATO: is it a conversation, or is it a macchiato? We say it's both! A game that starts with a cup of coffee. Creamy, smooth, and with a bit of funk on top.
Prepare coffee the way you imagine it. It's your passion and your creation. Explore the world of coffee and experiment with the right tools. Dive deeper, and create experiences that linger like the aftertaste of your favourite coffee.
Frequently Asked Questions
Ask your question about the product