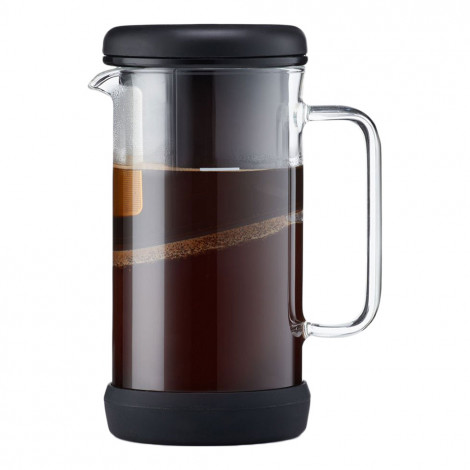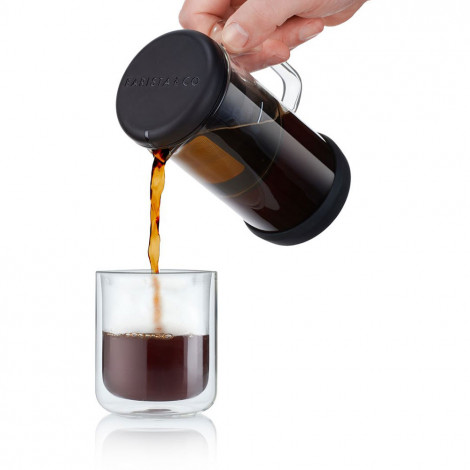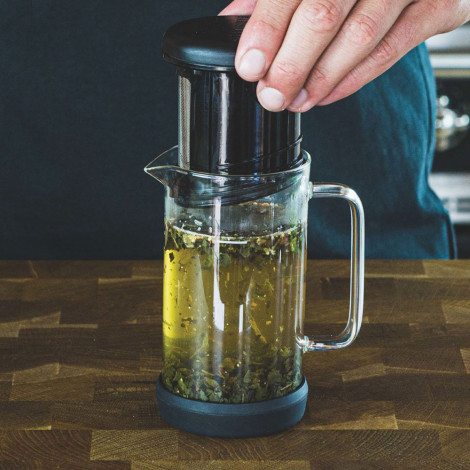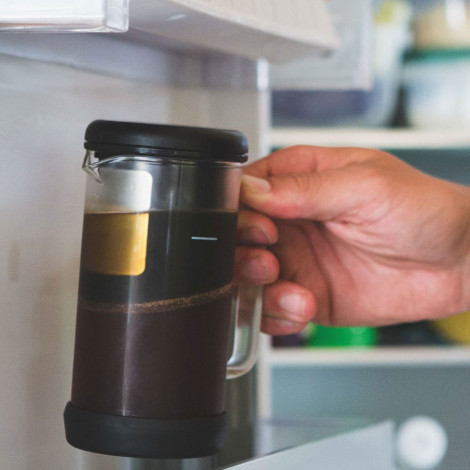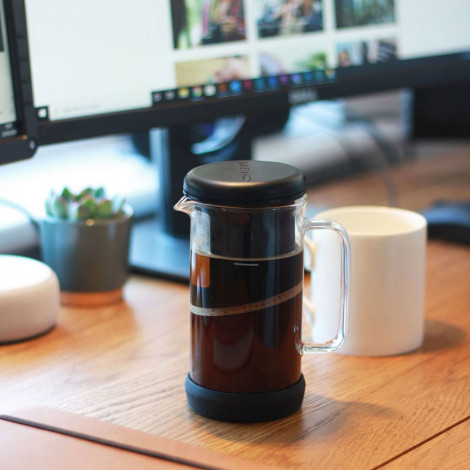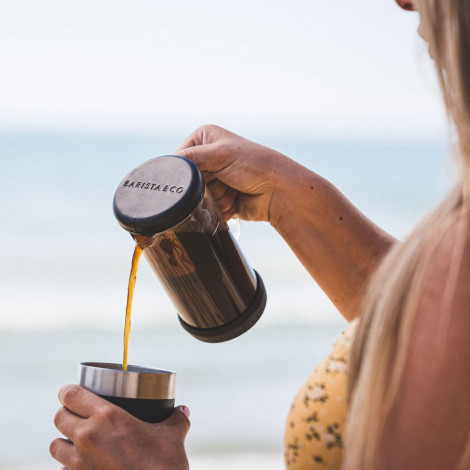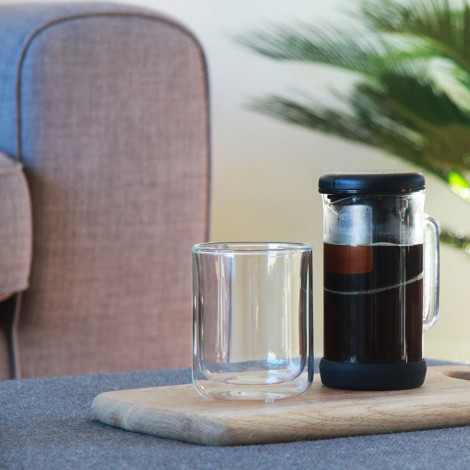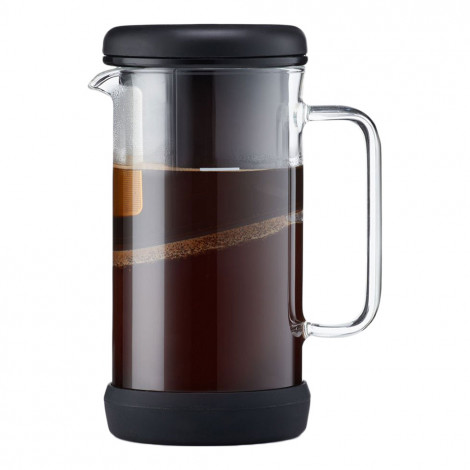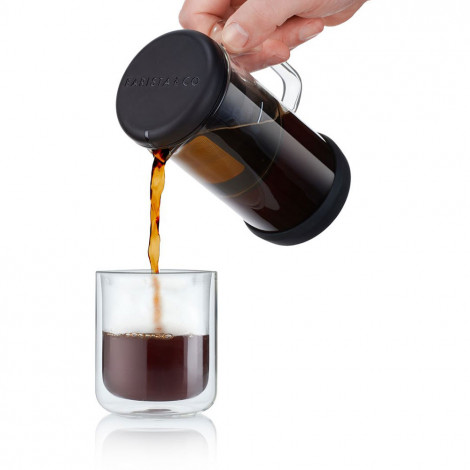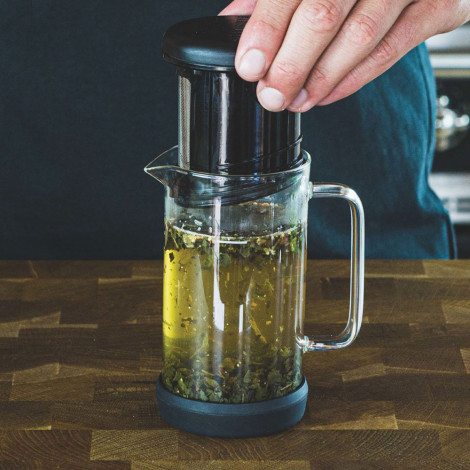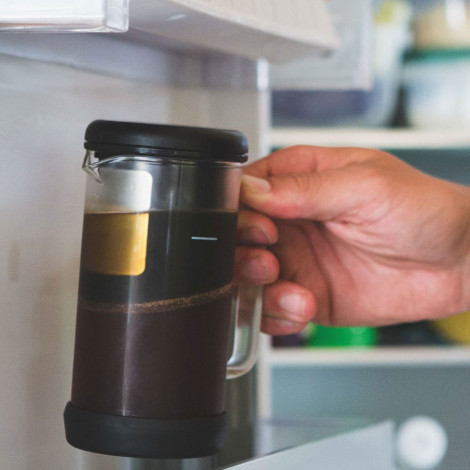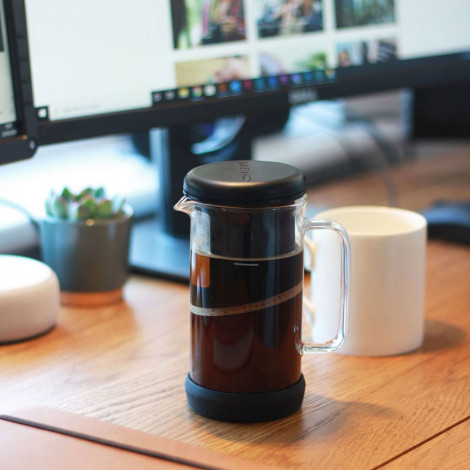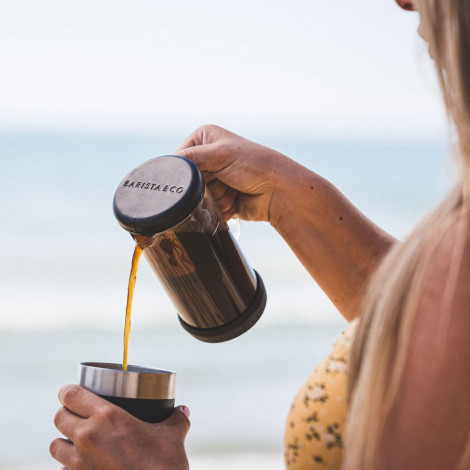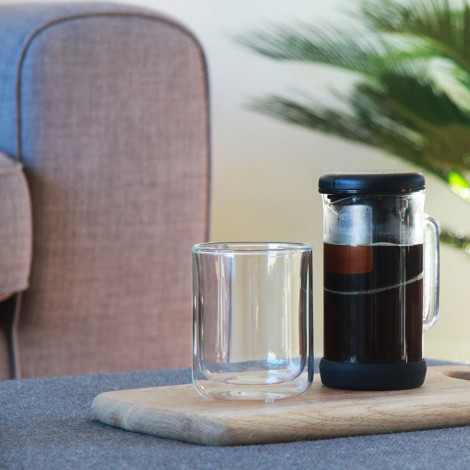 French press and tea maker Barista & Co "One Brew Black", 350 ml
Delivery takes 3 – 5 days * 85% of orders are delivered the next day

French press and tea maker Barista & Co "One Brew Black", 350 ml
In Stock
Specifications
Manufacturer
Barista & Co
Extra features
Dishwasher safe
Material
Borosilicate Glass
Country of Origin
United Kingdom
About product
Inspired by a professional coffee-brewing technique called immersion brewing, "One Brew" is meant to enable coffee lovers to enjoy a cleaner, more complex flavour than that produced by a French press — without any hassle and right in the comfort of their own home!
BETTER THAN REGULAR COFFEE PRESSES
By allowing your coffee to brew and settle for around 5–8 minutes, you'll let its flavour unfurl to the full. If you follow this up with a 15–20 second slow pour, you'll end up producing a cleaner brew without losing the velvety texture associated with traditional coffee presses.
FOUR BREWERS IN ONE
The medical-grade stainless-steel filter and silicone seal make "One Brew" incredibly versatile. Use this coffee maker at home, in the office or while camping out in nature to prepare for cold brew, hot coffee, loose-leaf tea and even iced tea, all without the need for paper filters!
LESS MESS AND SPILT COFFEE GROUNDS
The filter lid has an angular shape, so when you're finished brewing, you can remove it and use it to collect coffee grounds. Alternatively, place it upside down in the sink to allow water to drain from the used coffee before disposing of or composting it.
EXTREMELY EASY TO USE
"One Brew" has the capacity of a standard 3-cup (350 ml/1 mug) coffee press, so you can always brew fresh. Simply add coarse-ground coffee, pour water over it and leave the drink to brew for a while. Afterwards, push the filter inside the coffee maker and leave it again for a few minutes. A mug of delicious coffee is now ready!
MADE FROM HIGH-QUALITY MATERIALS
The silicone base protects your working surfaces and the coffee maker itself from scratches or other kinds of damage. The BPA-free materials are all reusable, recyclable and dishwasher-safe, while the thermal, shock-resistant borosilicate glass is easy to clean and doesn't affect the flavour of your favourite coffee.
Frequently Asked Questions
Ask your question about the product