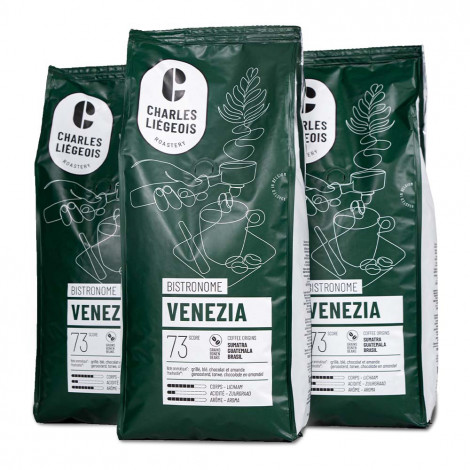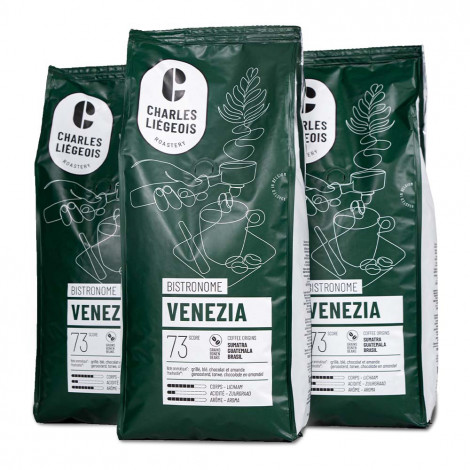 Coffee beans set Charles Liégeois Venezia, 3 kg

Coffee beans set Charles Liégeois Venezia, 3 kg
In Stock
Specifications
Manufacturer
Charles Liégeois
Country of Origin
Belgium
About product
Charles Liégeois "Venezia" is a particularly aromatic, 100% arabica coffee in which sweet notes of chocolate, almonds and roasted grain deliciously intertwine.
The coffee combines varieties originating from different regions — Brazil and Guatemala — while the key tasting notes are the result of coffee that comes all the way from Sumatra (Indonesia).
Volcanic and complex, Indonesian soil gives these beans their rich and structured flavour. Local coffees, dense but nuanced, are marked by the flavour of wood and sweet notes of spices.
Ingredients: roasted coffee beans.
Storage conditions: store in a dry, cool place.
Frequently Asked Questions
Ask your question about the product