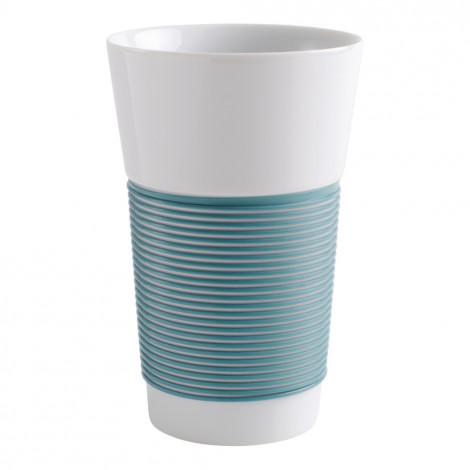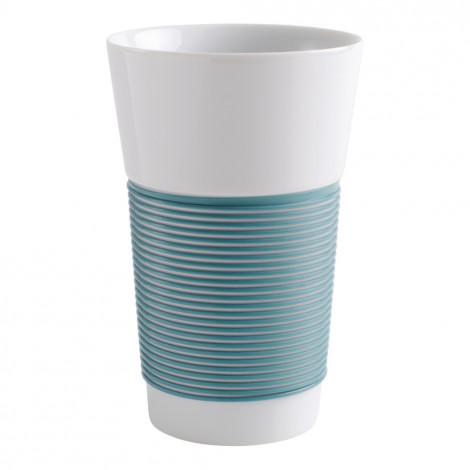 Coffee cup Kahla Cupit to-go Green Lagoon, 470 ml
Product is no longer in production.

Coffee cup Kahla Cupit to-go Green Lagoon, 470 ml
In Stock
Specifications
Country of Origin
Germany
About product
Kahla "Cupit to-go" is a colourful and environmentally friendly coffee cup, which is a great alternative to disposable, one-time use coffee cups. Grab your Cupit to-go on a car ride to work, school, or vacation and enjoy delicious coffee on the go!
CREATE YOUR OWN COLOUR COMBINATION!
You can customize your cup by mixing and maching different colour Kahla lids. You will always feel stylish and glamorous when sipping coffee on the go!
EVEN MORE BENEFITS!
Coffee, tea, cold beverages or juice are always more delicious when there is no additional taste or smell of those disposable, single use coffee cups. Enjoy pure flavours of your favourite beverages from porcelain coffee cups "Cupit to-go".
Thanks to silicone stripes on the sides, these cups are fun and comfortable to hold in your hands, you'll easily carry around any hot and cold drink. Because of "Magic Grip" technology, the cups are stable and feel secure. Cups and lids are dishwasher-safe.
Enjoy the most delicious hot beverages anywhere!
Frequently Asked Questions
Ask your question about the product