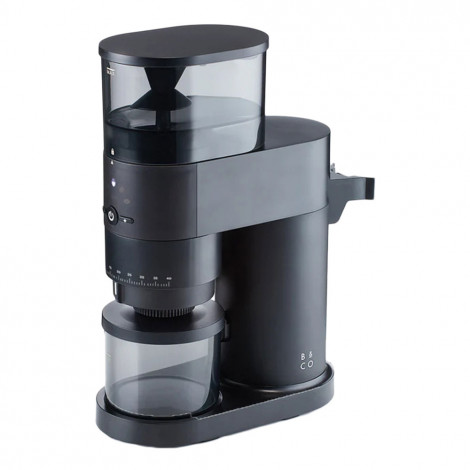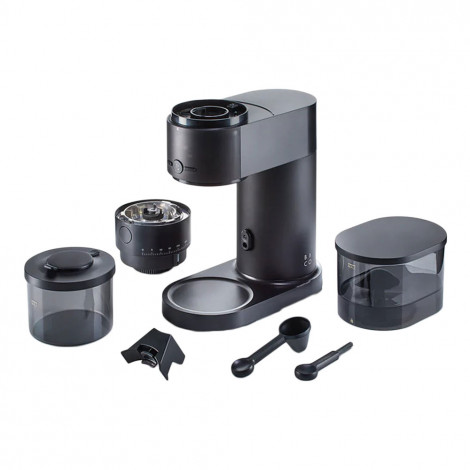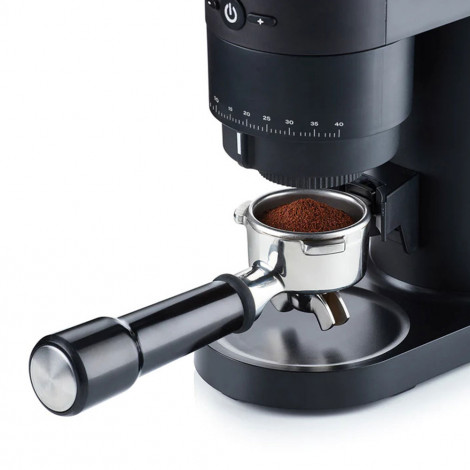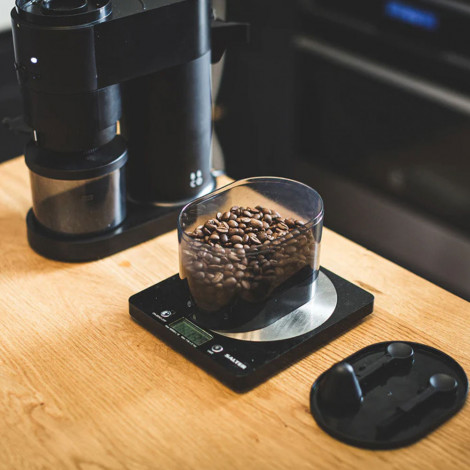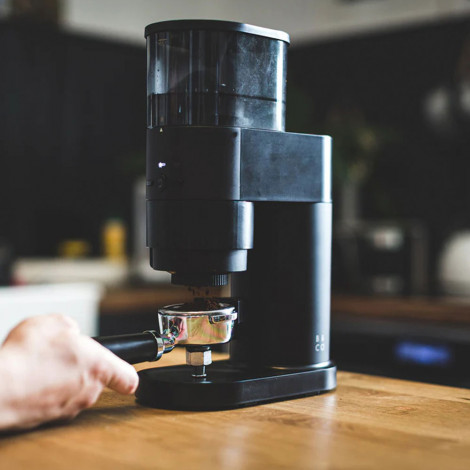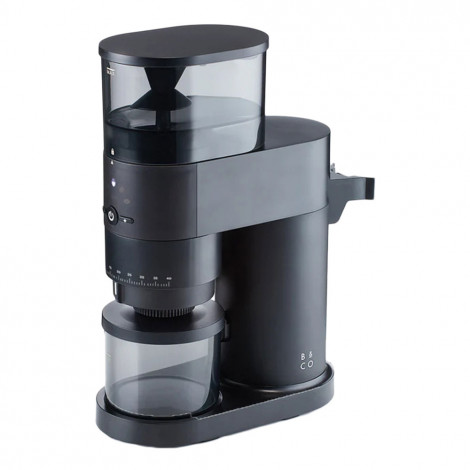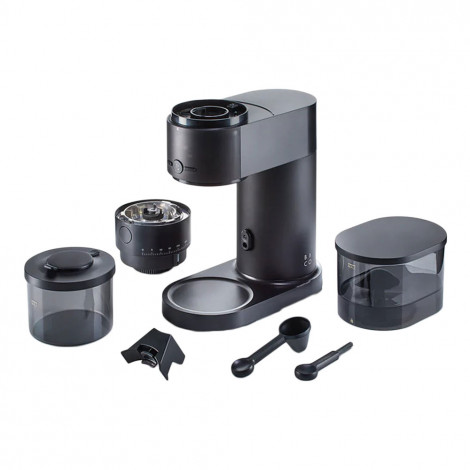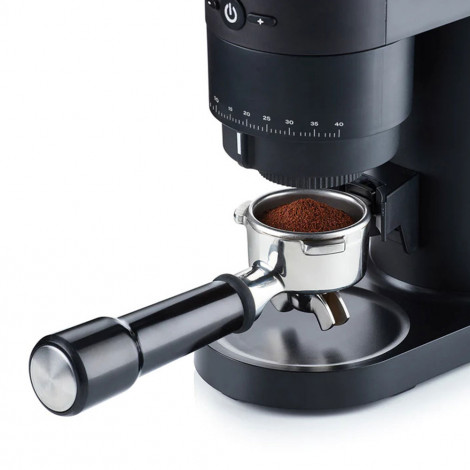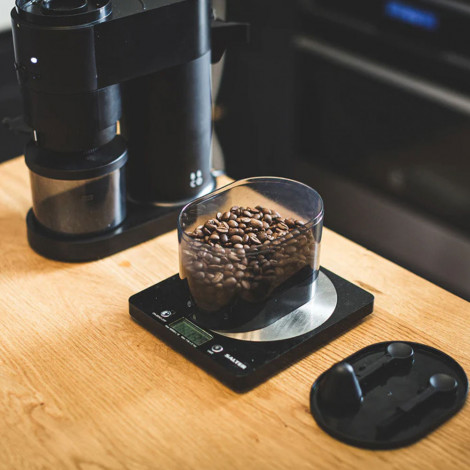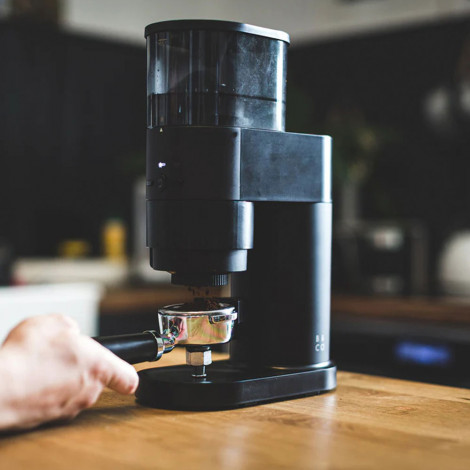 Coffee grinder Barista & Co "Core All Grind Black"
In stock at our central warehouse (available for online purchase).
Delivery takes 3 – 5 days * 85% of orders are delivered the next day

Coffee grinder Barista & Co "Core All Grind Black"
In Stock
Specifications
Manufacturer
Barista & Co
Country of Origin
United Kingdom
Type of coffee grinder
Electric
Burr construction
Conical
Suitable for
Espresso, Filter/Pour-over, Universal
About Barista & Co Core All Grind Black
Enjoy Better Coffee Brewed from Freshly Ground Beans with "Core All Grind"!
This Barista & Co coffee grinder has been designed to help you make better drinks at home. The burrs guarantee a consistent grind, perfect for manual brewing methods like your French press. At the touch of a button, stale, pre-ground coffee turns into a thing of the past! Give your beans what they deserve, and enjoy a better, fresher cup of coffee at home.
The stainless-steel burr grinder boasts 40 settings, is easy to use, simple to clean, and can definitely be the perfect accessory for your kitchen. There's a UV-protected container to store your ground coffee in as well.
GRIND BEANS FOR ALL COFFEE MAKERS
From fine to coarse grind, you're bound to find the exact grind level required for your stovetop, filter, pour-over, French press or cold brew drinks.
SIMPLE AND EASY TO CLEAN
The burrs are easy to access, clean and replace. The grinder even comes with a special brush stored in the hopper. There's no need for complicated tools or complex instructions. With the press of a button, you'll be able to remove or replace the burrs in mere seconds.
CONSISTENTLY EXCELLENT COFFEE
The 29-mm stainless-steel burrs provide excellent grind consistency. This ensures even extraction when brewing. The grinder is powered by an impressive DC motor with a grind speed of 415 rpm. You won't be making much noise during grinding either (approximately 75 dB).
GRIND BASED ON TIME OR WEIGHT
The grinder lets you use automatic 10-second increments (up to 50 seconds) and a manual ON/OFF button if you want to grind based on time. The removable hopper has been designed for those who prefer grinding based on weight though. Just close the hopper opening and place it on the scales, then put the hopper back onto the grinder without any spillage.
KEEP YOUR COFFEE FRESH
The UV-protected bean hopper holds up to 240 grams of whole beans and can be removed with a simple twist. A ground coffee container is included in the set too: it boasts a capacity of 120 grams and is also UV-protected.
USE WITH AN ESPRESSO MACHINE
This grinder has been designed specifically for manual brewing—however, it can be used for espresso too. There's a special portafilter attachment included, which can often be found on espresso-specific grinders. The grinder is also equipped with a removable disperser: this allows coffee to be evenly distributed when using various portafilters. Although not an espresso-specific grinder, it can absolutely be used to brew a delicious espresso using a domestic semi-automatic appliance!
*****
This coffee grinder is delivered with a UK plug (certified EU conversion plug is included).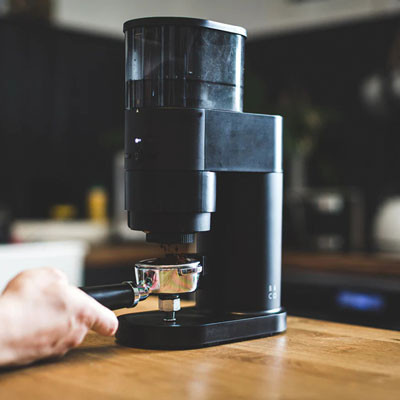 Frequently Asked Questions
Ask your question about the product
Barista & Co Core All Grind Black reviews