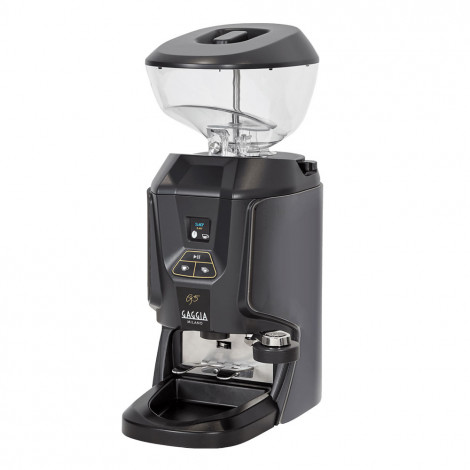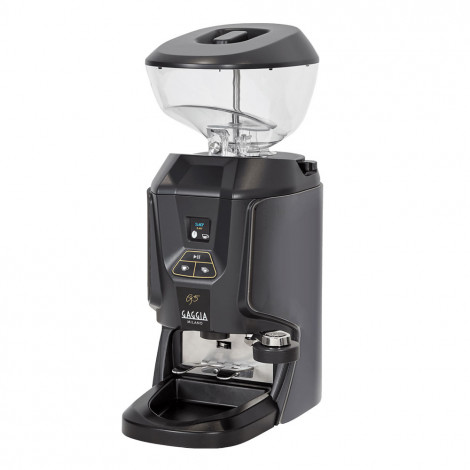 Coffee grinder Gaggia G5 Black
In stock at our central warehouse (available for online purchase).
Delivery takes 1 – 2 weeks * 85% of orders are delivered the next day

Coffee grinder Gaggia G5 Black
In Stock
Specifications
Type of coffee grinder
Electric
Suitable for
Espresso, Filter/Pour-over, Universal
Video
Gaggia Milano – G5: for the most aromatic coffee
Gaggia Milano – G5: for the most aromatic coffee
About product
For the most aromatic cup of coffee.
"G5" is synonymous with elegant, modern design. Smart technologies make this grinder exactly what all baristas are looking for: not only can they rest assured knowing the beans will be ground to perfection every time, but they can also put their trust in a coffee grinder that works just as hard as they do.
TOTAL CONTROL
Thanks to its smart user interface equipped with a 1.54-inch TFT colour display and capacitive keyboard, setting up your "G5" couldn't be any easier! This brand-new model also allows baristas to monitor and manage quantities and grinding durations. However, the greatest benefit of the "G5" grinder rests in its three distinct grinding solutions:
1. The patented "Dose On Demand" option automatically pre-grinds the next coffee dose. It's ideal for locations with high consumption peaks.
2. The "Grind On Demand" solution grinds and dispenses the dose right before serving.
3. The "Manual" mode allows baristas to demonstrate their unique expertise in the specialty coffee world. Now you can have it your way!
RELIABILITY AND ACCURACY
Thanks to an extremely accurate calibration ring found on the bean hopper, "G5" lets you make minute adjustments to achieve the perfect grind. You can also take advantage of an integrated tamper, which can be assembled on the left- or right-hand side of your grinder.
TECHNICAL FEATURES
– Exclusive bean hopper design with a calibration ring
– Integrated tamper with an option of right- or left-hand assembly
– 1.54-inch TFT colour display
– Capacitive keyboard
SPECIFICATIONS
– Hopper capacity: 1.1 kg
– Productivity: 2.5 g/s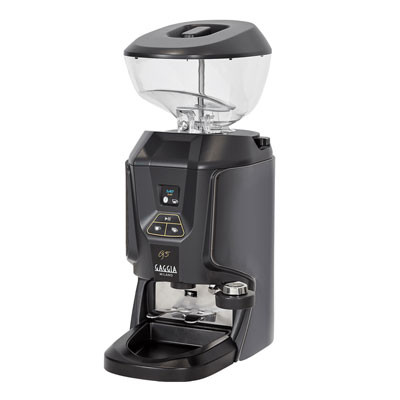 Frequently Asked Questions
Ask your question about the product