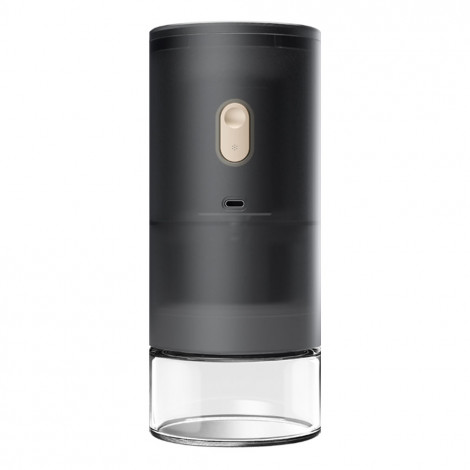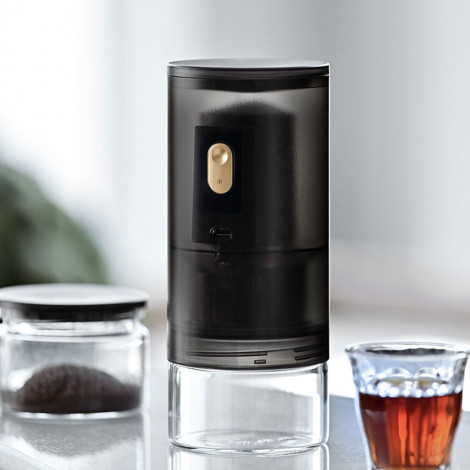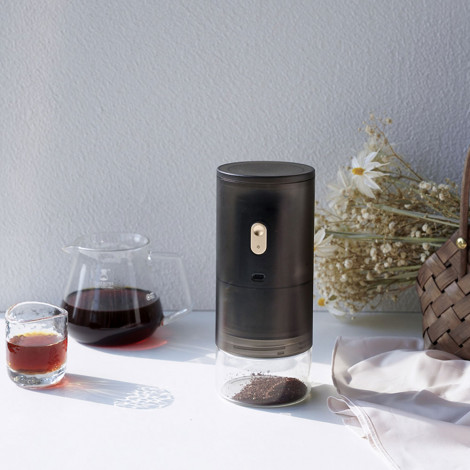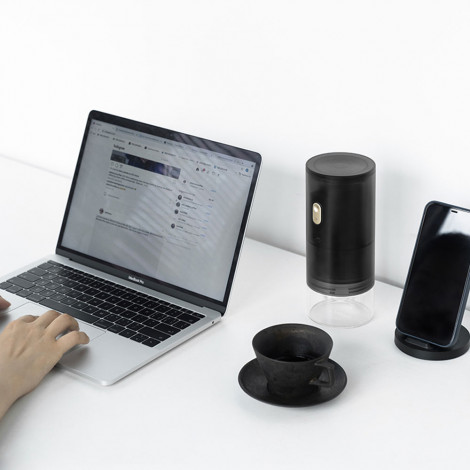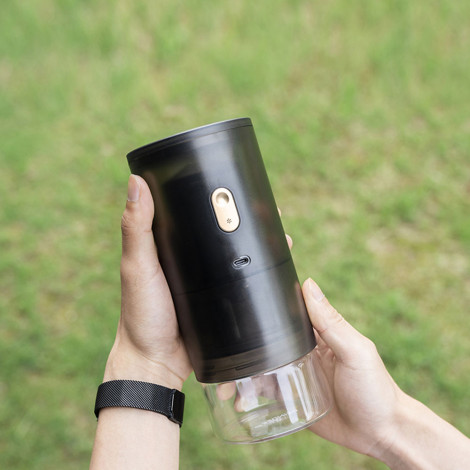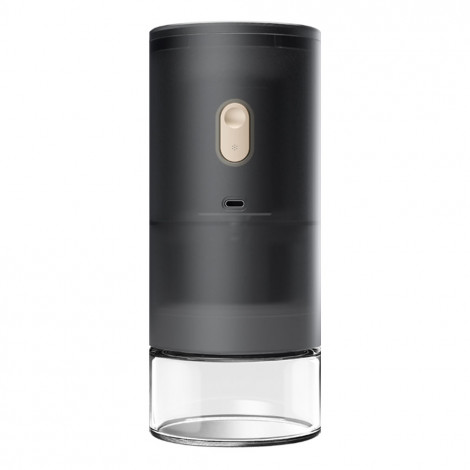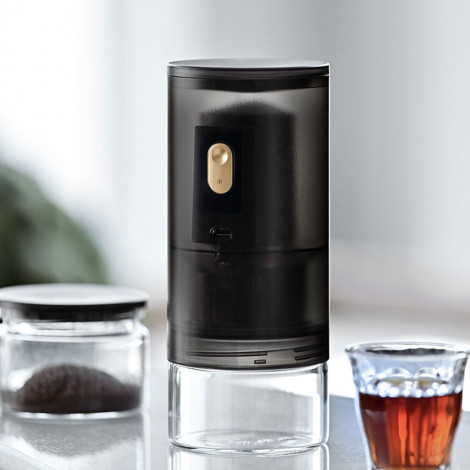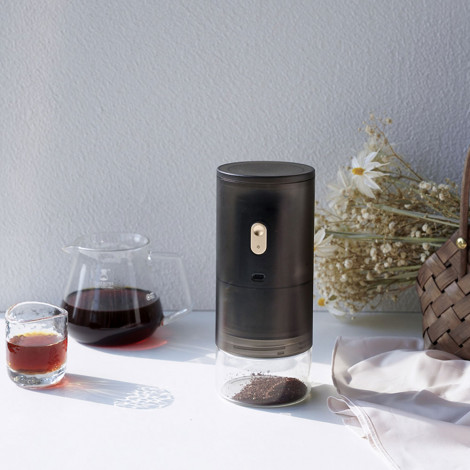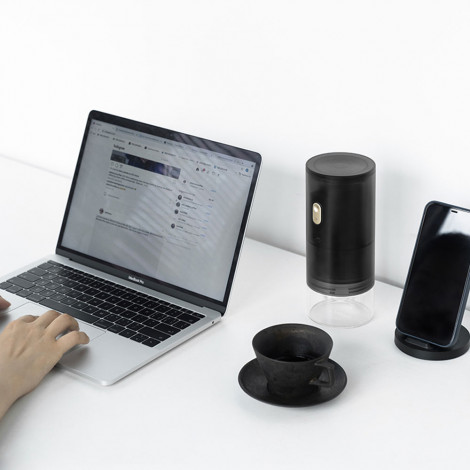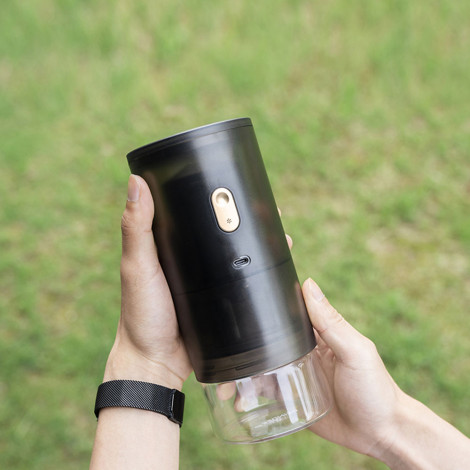 Coffee grinder TIMEMORE "Grinder GO"
Product is no longer in production.

Coffee grinder TIMEMORE "Grinder GO"
In Stock
Specifications
Capacity (liquids)
225 ml
Material
Stainless steel/Glass
Type of coffee grinder
Electric
Burr construction
Conical
Suitable for
Filter/Pour-over
About product
The new wireless electric coffee grinder from TIMEMORE boasts a high-precision metal burr design similar to the company's manual grinder range. A rechargeable lithium-ion battery allows for quick and consistent grinding at home or on the go, as well as up to 30 grinds on a single charge.
FEATURES:
– 15 grams of beans ground in as little as 27 seconds (when going for medium grind for pour-over coffee).
– Grind adjustment depending on your preferred brewing method: moka pot, filter (V60, Kalita), immersion brewing techniques (Aeropress, French press). Not recommended for espresso.
– Grind uniformity is comparable to that of TIMEMORE's professional manual grinder range.
– Auto-swing technology aimed at dislodging the beans that get stuck in the burrs by rotating back and forth three times before stopping the grind cycle.
– Damping structure that allows for precise grind adjustment.
– Capacity: 60 g (15 g for each cycle).
– Long standby time, easy-to-charge, capable of grinding more than 400 grams of beans for pour-over coffee when fully charged.
– Greener alternative: 800mAh built-in lithium-ion battery with fast USB-C charging (charged fully in only 2–3 hours).
– Glass container with a top lid can be used as an airtight coffee bean jar.
ATTENTION:
1. Do not grind more than 60 grams of coffee beans continuously.
2. If overheat protection kicks in, the grinder will be unusable for 10 minutes.
3. Do not wash or soak in water.
4. Do not shake while grinding to avoid damaging the motor.
***
TIMEMORE: GIVING YOU MORE TIME TO ENJOY DELICIOUS COFFEE
Established in 2012 by several coffee lovers, TIMEMORE is a relatively young company based in China that has nevertheless already managed to make waves in the coffee industry. Their products are aimed at fans of specialty coffee who enjoy brewing their drinks manually at home. From hand grinders and brewing scales to kettles and French presses, TIMEMORE combines careful design and thoughtful craftsmanship in every single coffee maker or accessory they produce. To TIMEMORE, this work is an art. Their products help coffee lovers all over the world to slow down for a moment and take some time to enjoy a delicious, expertly prepared drink.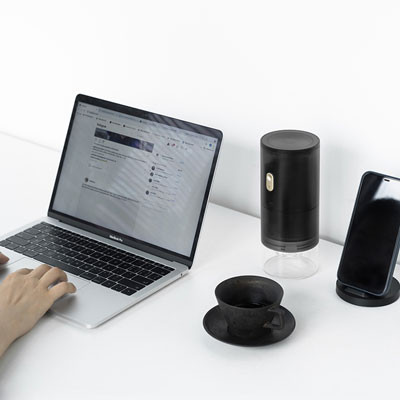 Frequently Asked Questions
Ask your question about the product