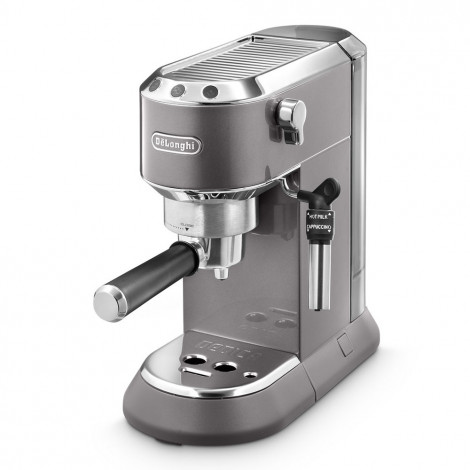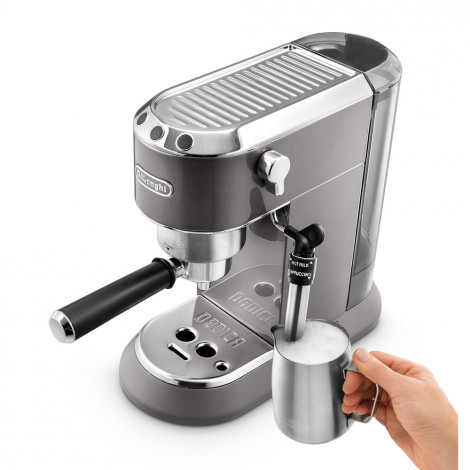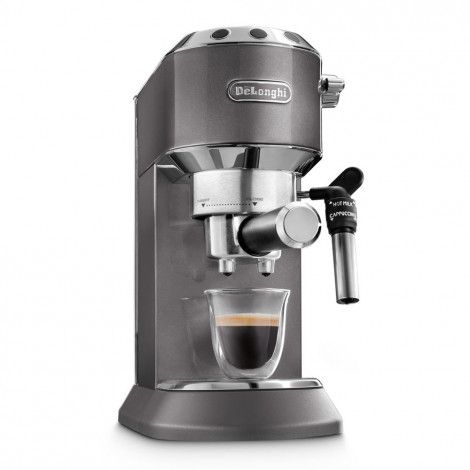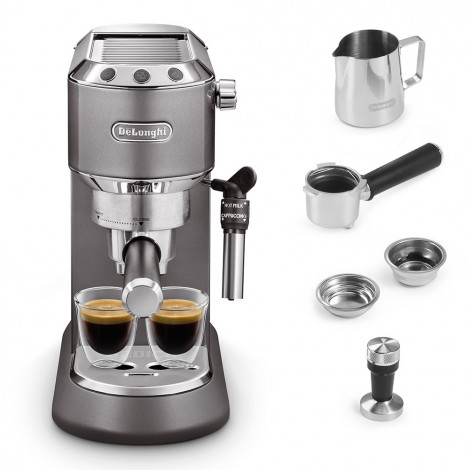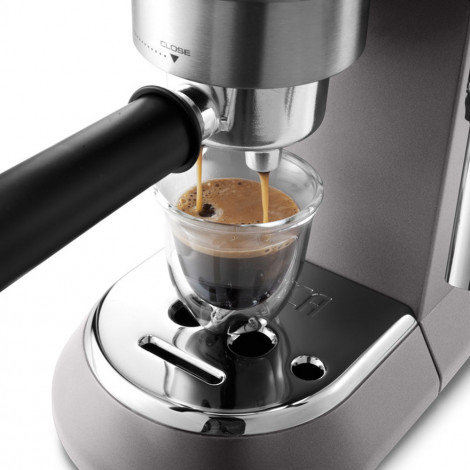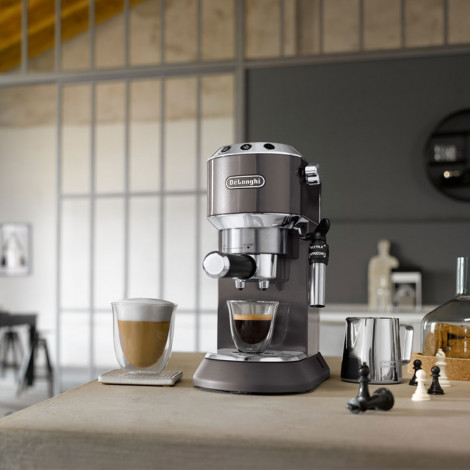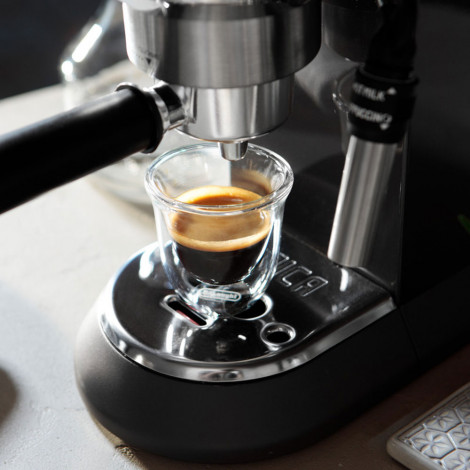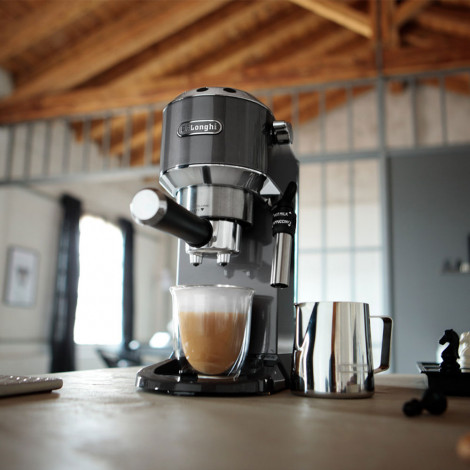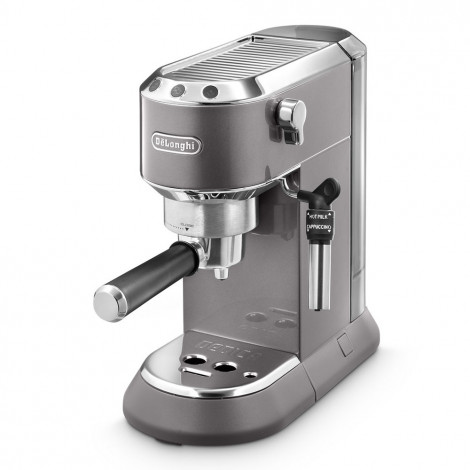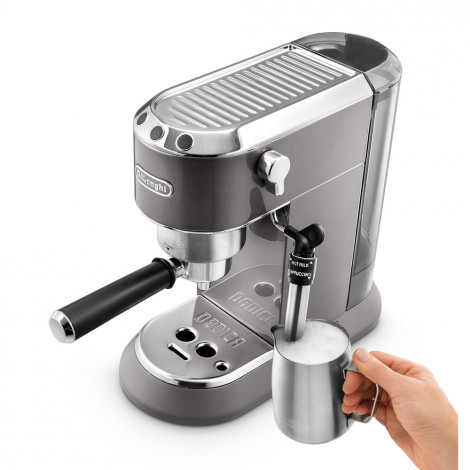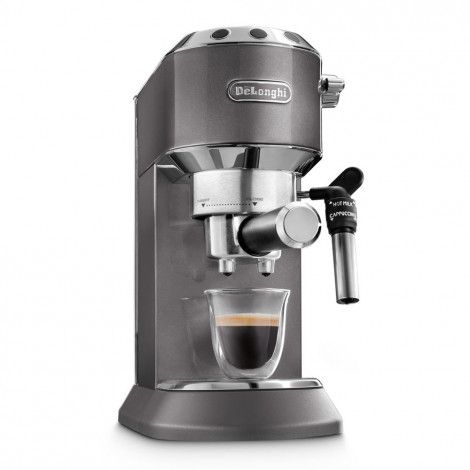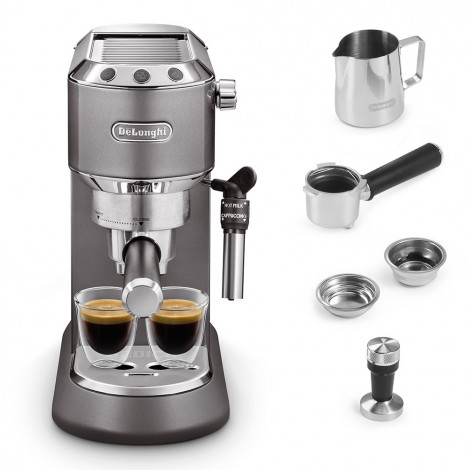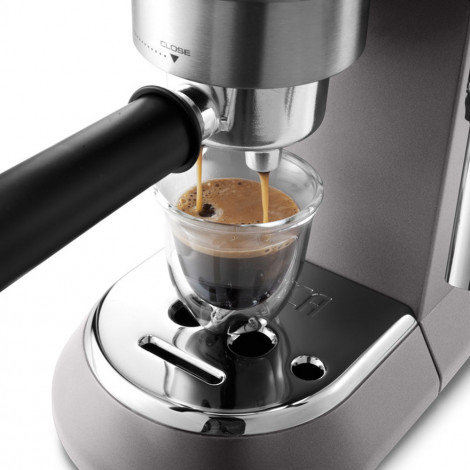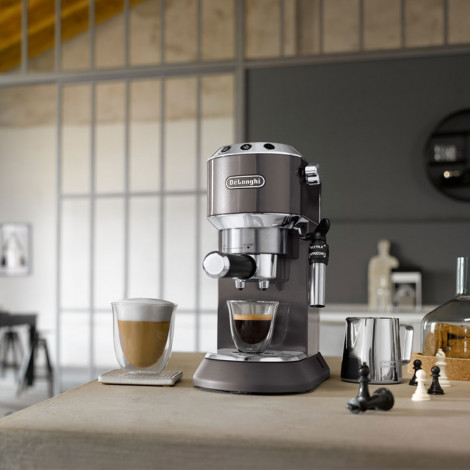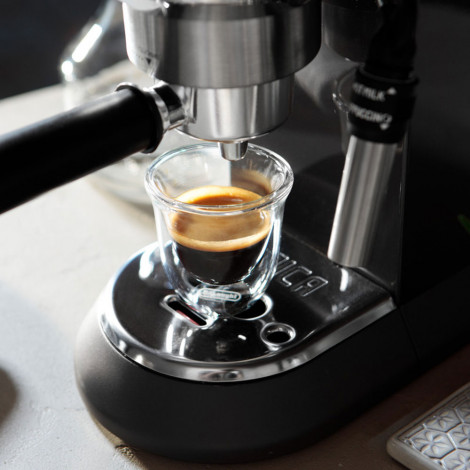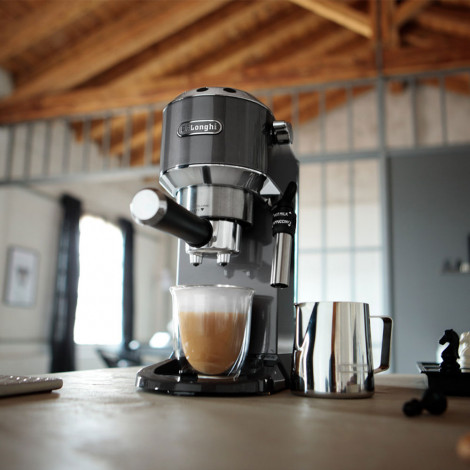 Coffee machine De'Longhi "EC785.GY"
By buying this coffee machine, you become eligible for the VIP membership program and discount vouchers with a total value of 50 €.
Become a member of COFFEE FRIEND'S VIP program and receive up to 5 vouchers of 10 € each for your upcoming purchases at COFFEE FRIEND'S online store. More information will be provided via your personal e-mail address once you've completed your purchase. The offer applies exclusively to natural persons.

Coffee machine De'Longhi "EC785.GY"
In Stock
Specifications
Coffee machine uses
Ground coffee
Milk system type
Manual frother (non-professional)
Height-adjustable coffee spout
12 cm
Diameter of filter handle basket
51 mm
Water pump pressure
15 BAR
Coffee machine's screen
None
Portion size
Programmable
About product
A modern, stylish and extremely compact semi-automatic coffee machine for those who dream of being a barista at home. You will easily and quickly make a dense and intense espresso or black coffee and froth the perfect milk froth for milk-based drinks.
COFFEE FROM GROUND COFFEE OR COFFEE PODS (E.S.E)
The set includes 2 filters for making coffee from ground coffee (single and double cup) and one filter for coffee pods (E.S.E). A tamper is added to press the ground coffee.
15 BAR PRESSURE FOR AUTHENTIC ESPRESSO
The coffee machine has a pressure of 15 bar, so you will prepare real, authentic espresso coffee – of dense consistency, with a perfect coffee crema.
ADJUSTABLE MILK FROTHER FOR HOT MILK, MILK FROTH AND HOT WATER
Lovers of milk-based drinks will enjoy the 2-position adjustable milk steam nozzle: steam the milk for latte or froth it for cappuccino (a milk jug is included into the set). By mixing milk with espresso in different proportions, prepare any coffee drink: from espresso macchiato to flat white. Tea lovers can use the hot water function.
EASY TO CONTROL
The coffee machine is controlled by three buttons on the front. You can use them to make all the drinks, program the volume of the drinks, change the temperature of the drinks and run an integrated descaling program.
MUG FRIENDLY
Remove the drip tray and use your favourite coffee mug (up to 12 cm).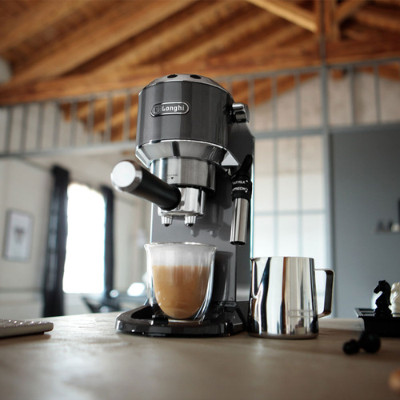 Frequently Asked Questions
Ask your question about the product