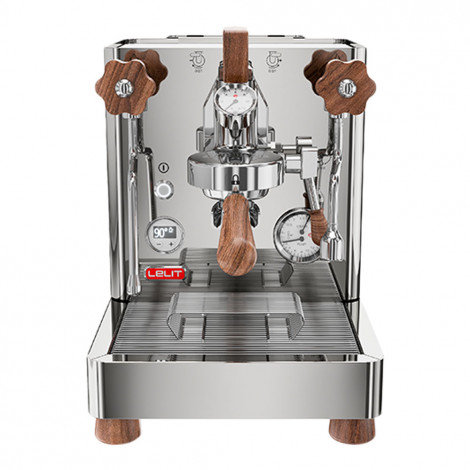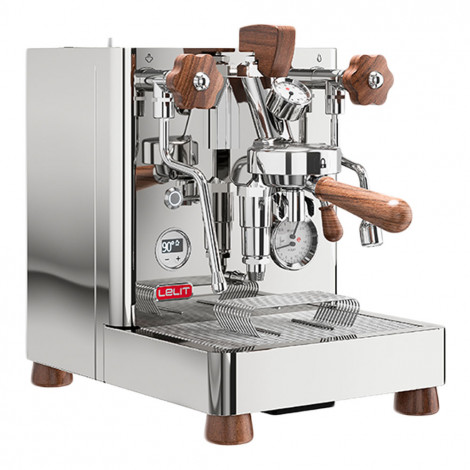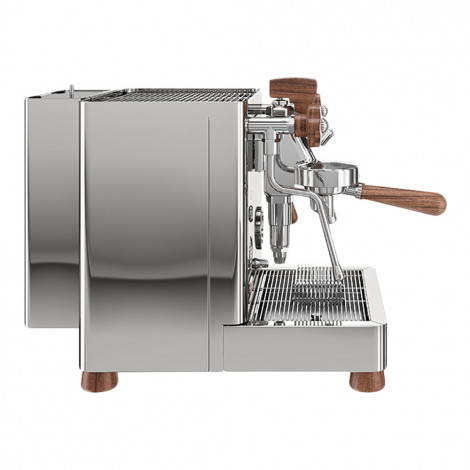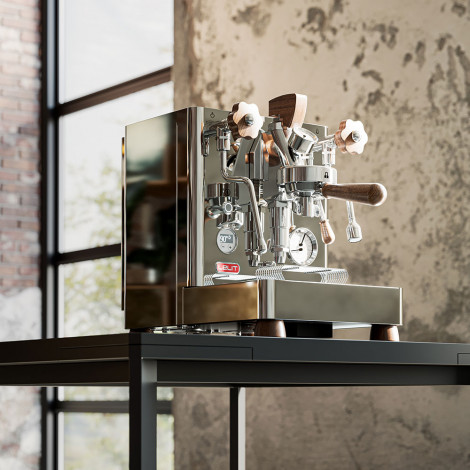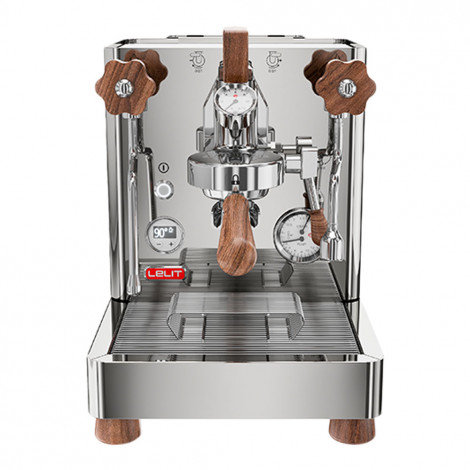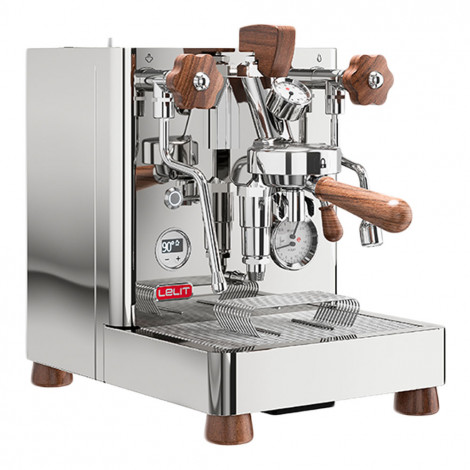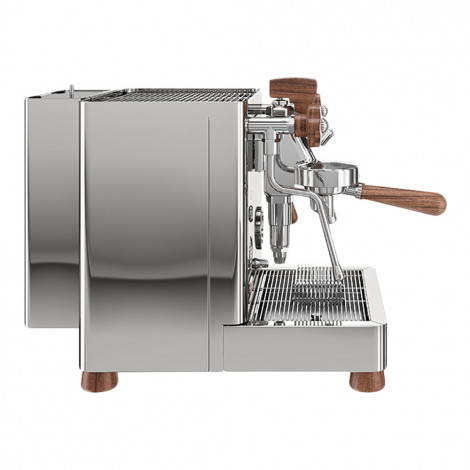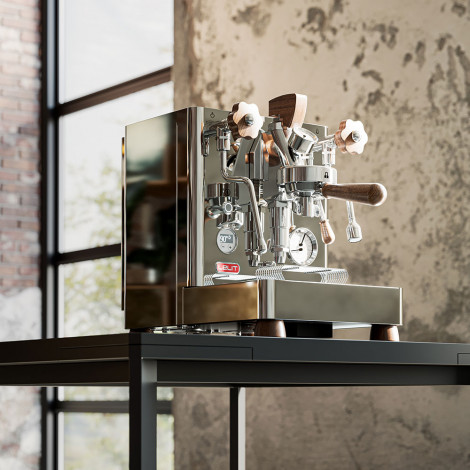 Coffee machine Lelit "Bianca PL162T-EU V3"
Once the parcel is ready for delivery, the gift voucher will be sent to the e-mail address provided by you (this may take a few days after payment). Promotions and discounts do not stack. he discount applies to all products except coffee machines. The offer is valid for natural persons only. Promotions are valid till 28.02.2023.
By buying this coffee machine, you become eligible for the VIP membership program and discount vouchers with a total value of 50 €.
Become a member of COFFEE FRIEND'S VIP program and receive up to 5 vouchers of 10 € each for your upcoming purchases at COFFEE FRIEND'S online store. More information will be provided via your personal e-mail address once you've completed your purchase. The offer applies exclusively to natural persons.

Coffee machine Lelit "Bianca PL162T-EU V3"
In Stock
Specifications
Coffee machine uses
Coffee pods, Ground coffee
Milk system type
Manual frother (professional)
Does coffee machine prepare hot water?
Yes
Diameter of filter handle basket
58 mm
About product
Lelit "Bianca PL162T" is a true star amongst "Lelit" espresso machines, created for professional baristas who want to control the brewing process from start to finish. True coffee connoisseurs as well as baristas will appreciate the L58E group and patented paddle system, which allows for manual water flow control. The electronic control system (LCC) and two separate heaters (boilers) for coffee and steam are bound to come in handy too. This coffee machine is designed for those who know the meaning of true espresso!
L58E BREWING GROUP WITH A UNIQUE PADDLE SYSTEM AND MANOMETER
With the help of a special wooden paddle, you can control water flow during the brewing process. The manometer installed on the L58E group allows you to monitor the pressure built up inside the brewing group. All of this provides you with an opportunity to be in charge of every coffee preparation step and, ultimately, produce the perfect coffee (regardless of your chosen coffee blend).
58-MM FILTER HOLDER WITH A UNIQUE SHAPE
The new 58-mm "Lelit" filter holder with a luxurious wooden handle has a unique horseshoe-shaped outflow spout. The singular construction of this spout—the inclination angle and length—allows you to prepare the perfect coffee.
ELECTRONIC CONTROL SYSTEM (LCC)
The integrated electronic Lelit Control Centre (LCC) allows you to manage all the parameters of your coffee machine: water temperature for coffee and steam, pre-infusion time, stand-by time, deactivation or activation of the steam heater (boiler).
DUAL BOILER
There are two separate boilers: one for steam and hot water, and one for coffee. This system is designed for higher thermal stability and is capable of delivering coffee and steam simultaneously, with a reduced heating time.
WATER TANK WHERE IT'S CONVENIENT FOR YOU
The water tank of this model is placed in a separate stainless-steel box, which can be fitted onto various sides of the coffee machine. A separate water tank ensures that water isn't heated prior to the beginning of the brewing process.
STAINLESS-STEEL BODY AND DETAILS
The body and drip tray of this coffee machine are made from polished stainless steel. Such steel is not only extremely durable, but also aesthetically pleasing and easy to clean.
HEAT-RESISTANT STEAM AND WATER WANDS
All wands are protected with a special heat-resistant coating, so they don't heat up and remain cool.
HANDLES, FEET AND LEVER MADE FROM LUXURIOUS NUTWOOD
The handles, knob of the filter holder, feet and lever of this coffee machine are all made from luxurious nutwood. These details are not only aesthetically pleasing, but also extremely pleasant to touch.
ENERGY SAVER MODE
This coffee machine boasts a complex energy-saving system. It lets you program the stand-by time: at the end of your chosen period, the steam boiler is switched off. A temperature of 70 °C is maintained inside the boiler, while the effectiveness of the cup-warming stand is reduced by 20 %. The coffee machine can return to the regular mode in as little as 10 minutes.
Features:
– L58E group and a paddle system with a patented design, compatible with LELIT58 barista tools
– LCC with a high-resolution OLED graphic display
– Possibility of activating pre-infusion and stand-by time
– Possibility of disabling the steam boiler
– Partial and total dose counter
– Coffee delivery timer
– Temperature displayed in Celsius or Fahrenheit
– Double manometer for pump/steam pressure
– L58E group manometer for coffee pressure
– Pump calibration via an external adjustment screw
– Polished stainless steel appliance body with a cup warmer rack and drip tray with a wire grate
– Walnut wood knobs, lever, paddle and feet
– Stainless-steel back-lit switch
– Anti-burn multidirectional steam and hot water wands
– Mug-friendly
– Water tank placeable on three sides of the machine
– AISI316L stainless steel steam boiler: 1.5 l
– AISI316L stainless steel coffee boiler: 800 ml
– Water tank: 2.5 l
– Dimensions l x d x h: 29 x 48.5 x 40 cm
– Weight: 26.5 kg
Delivered with:
LELIT58 bottomless filter holder with a walnut wood handle / LELIT58 two-way filter holder with a walnut wood handle and a Coffee Slide spout / LELIT58 single filter (9–11 g), IMS / LELIT58 double filter (14–18 g), IMS / LELIT58 double filter (18–21 g), IMS / LELIT58 blind filter, IMS / LELIT58 stainless-steel tamper with an aluminium handle / Ground coffee spoon / Cup rack / Water softener filter / Small brush with nylon bristles / LELIT microfiber cloth / Optional 4-hole steam wand nozzle
Warranty: 24 months for home use and 12 months for commercial use.
Frequently Asked Questions
Ask your question about the product