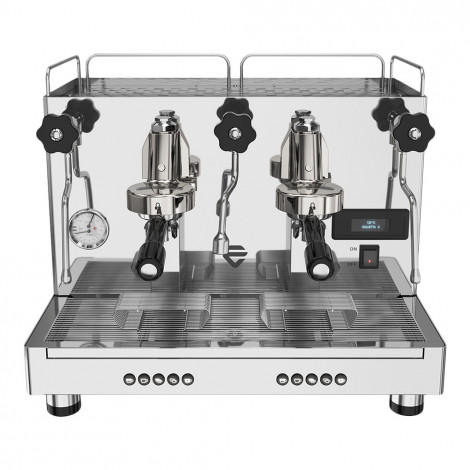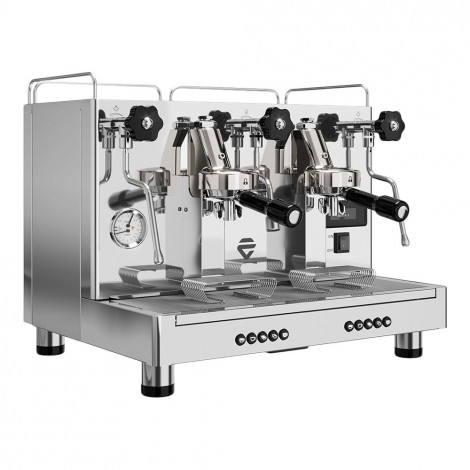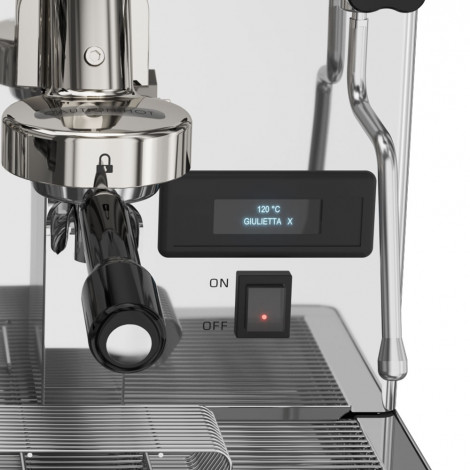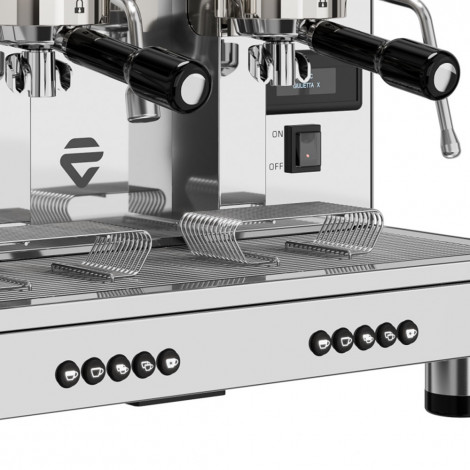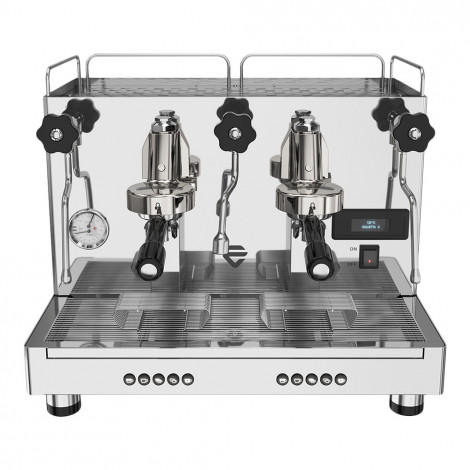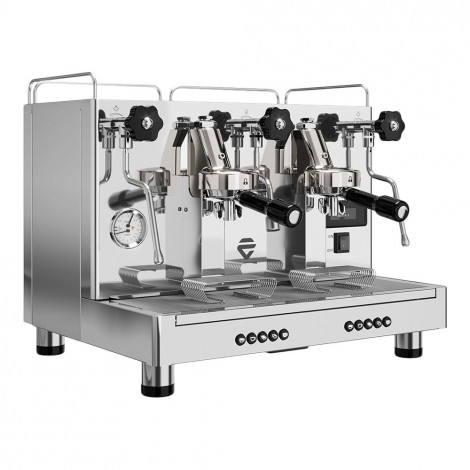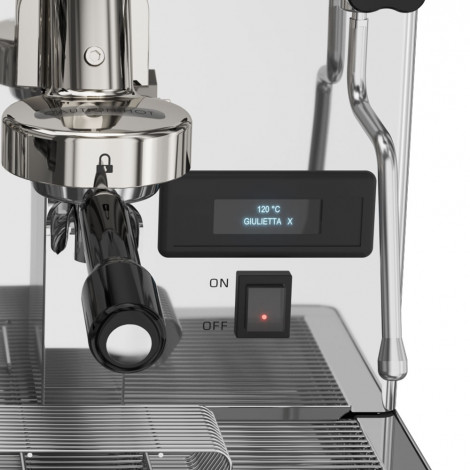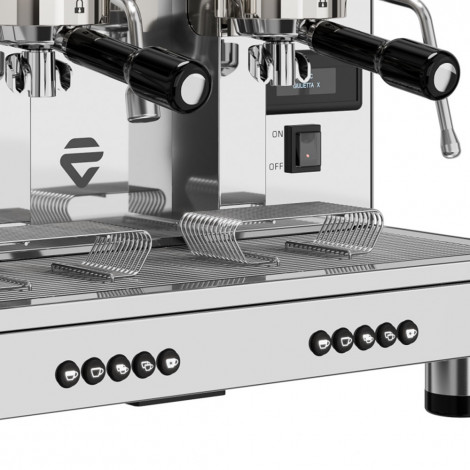 Coffee machine LELIT "GiuliettaX"
Once the parcel is ready for delivery, the gift voucher will be sent to the e-mail address provided by you (this may take a few days after payment). Promotions and discounts do not stack. he discount applies to all products except coffee machines. The offer is valid for natural persons only. Promotions are valid till 28.02.2023.
By buying this coffee machine, you become eligible for the VIP membership program and discount vouchers with a total value of 50 €.
Become a member of COFFEE FRIEND'S VIP program and receive up to 5 vouchers of 10 € each for your upcoming purchases at COFFEE FRIEND'S online store. More information will be provided via your personal e-mail address once you've completed your purchase. The offer applies exclusively to natural persons.
Delivery takes 3 – 5 days * 85% of orders are delivered the next day

Coffee machine LELIT "GiuliettaX"
In Stock
Specifications
Coffee machine uses
Ground coffee
Milk system type
Manual frother (professional)
Does coffee machine prepare hot water?
Yes
Diameter of filter handle basket
58 mm
Connection to the mains water supply
Yes
Coffee machine's screen
Black/White
Number of black coffees prepared at once
2
About product
LELIT "GiuliettaX" is a two-group coffee machine with exceptional performance, configurable to efficiently meet the needs of every professional user. The machine is versatile, efficient, highly reliable and easy to use and maintain. Designed and made in Italy.
LELIT THERMAL STABILITY SYSTEM
LELIT Thermal Stability system reduces overheating in both groups. The standard brewing temperature can be chosen based on the kind of coffee to be extracted and after 15 minutes of inactivity, it's lowered to a user-set value. After a further 240 minutes of inactivity, the temperature is lowered again thanks to the ECO mode.
PROGRAMMABLE PARAMETERS
The double keyboard of "GiuliettaX" allows you to access the machine's technical menu on the large digital LCD display. It's possible to set different extraction modes for each group, allowing for the use of two different coffee blends at the same time too. Thanks to the automatic cleaning cycle, maintenance is easier than ever.
CUP WARMER RACK
The texture of this rack allows the cups to heat up with no condensation, while the cuts prevent your machine from overheating.
COOL-TOUCH WANDS
The machine is equipped with two steam wands and one hot water wand: they're all ergonomic, anti-burn and easy to clean.
LCD DIGITAL DISPLAY
The convenient display lets the user change the machine's parameters via the double keyboard.
DOUBLE MANOMETER
The double manometer allows you to control both the steam boiler and water pressure during coffee extraction.
REMOVABLE PANELS
For easy access to the machine's plumbing (OPV calibration) and electrical components, the panels of the appliance can be removed.
BODY OF THE APPLIANCE
The front and back panels are made from polished stainless steel, while the material of the side panels is brushed stainless steel. There's also a drip tray with wire grate.
Technical features:
– 2 E61 groups compatible with "LELIT58" barista tools
– Double HX system for group heating with thermosyphonic circulation
– Rotary pump
– Copper boiler: 10 l
– LCD display with a black background
– Possibility to activate pre-infusion, cleaning cycle and notifications for water filter replacement
– Programmable automatic dosing on each group
– Temperature displayed in degrees Celsius or Fahrenheit
– Operational temperatures programmable thanks to LTS (LELIT Thermal Stability system)
– Dose counter for each group and button
– Active coffee delivery timer and ECO mode
– Double manometer for pump/steam pressure
– Water supply and direct discharge
– Stainless-steel body with a textured cup warmer rack and removable side panels
– Multidirectional, anti-burn steam and hot water wands
– Double keyboard for coffee delivery
– Mug-friendly
– Adjustable feet
Delivered with:
– "LELIT58" two-way filter holder with a classic black, polished handle and a "Coffee Slide" spout
– "LELIT58" one-dose filter (9–11 g)
– 2 "LELIT58" double-dose filters (14–18 g), "IMS"
– "LELIT58" blind filter, "IMS"
– Plastic tamper
– 2 cup racks
– Small brush with nylon bristles
Warranty: 12 months for commercial use.
Frequently Asked Questions
Ask your question about the product