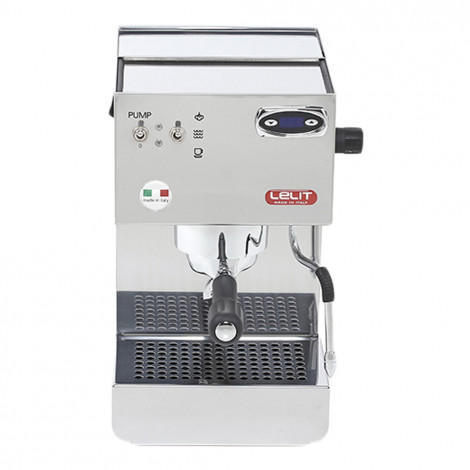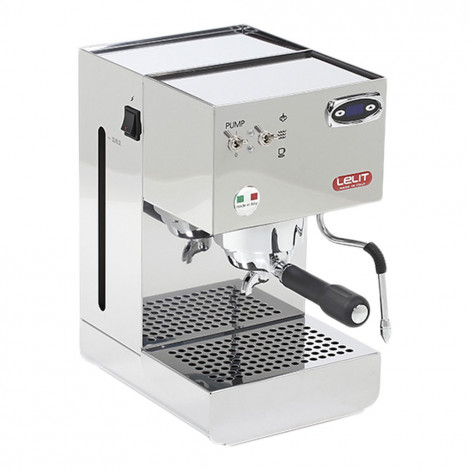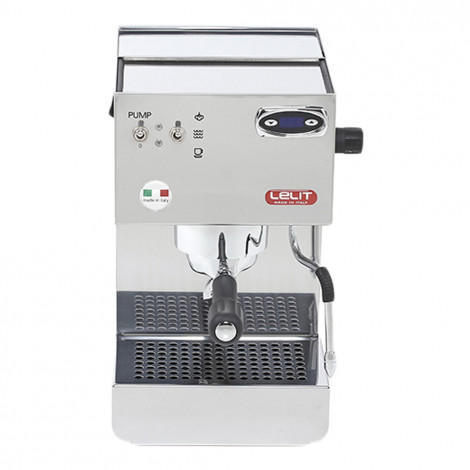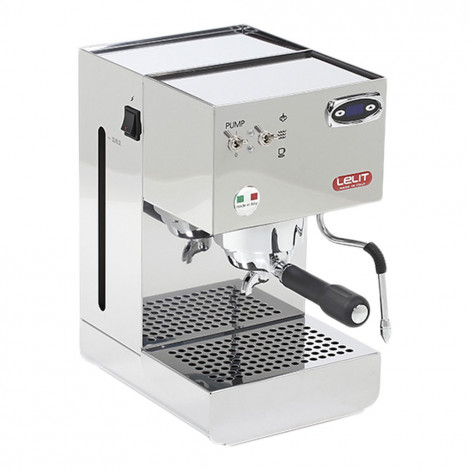 Coffee machine Lelit "Glenda PL41PLUS T"
Once the parcel is ready for delivery, the gift voucher will be sent to the e-mail address provided by you (this may take a few days after payment). Promotions and discounts do not stack. he discount applies to all products except coffee machines. The offer is valid for natural persons only. Promotions are valid till 28.02.2023.
By buying this coffee machine, you become eligible for the VIP membership program and discount vouchers with a total value of 50 €.
Become a member of COFFEE FRIEND'S VIP program and receive up to 5 vouchers of 10 € each for your upcoming purchases at COFFEE FRIEND'S online store. More information will be provided via your personal e-mail address once you've completed your purchase. The offer applies exclusively to natural persons.

Coffee machine Lelit "Glenda PL41PLUS T"
In Stock
Specifications
Coffee machine uses
Ground coffee
Milk system type
Manual frother (professional)
Does coffee machine prepare hot water?
Yes
Diameter of filter handle basket
58 mm
Water pump pressure
15 BAR
Coffee machine's screen
None
Number of black coffees prepared at once
1
About product
The commercial brew group of Lelit "Glenda PL41PLUS T" is able to keep the brewing temperature constant even when making several espressos consecutively. This means excellent coffee drinks and enough steam for creamy cappuccinos even during intense use. Lever switches, superior materials and attention to detail make this machine a must for the homes of passionate espresso connoisseurs.
PID TEMPERATURE REGULATOR
The built-in PID regulator for controlling the temperature of the water heater (boiler) allows you to adjust water temperature in the heater. You can experiment even more with various coffee flavours!
58-MM COMMERCIAL FILTER HOLDER
Prepare your espresso like a true professional — this coffee machine is equipped with a commercial 58-mm portafilter that is an integral part of all professional espresso machines.
IMPROVED STEAM/WATER WAND MODEL
The "Glenda PL41PLUS T" coffee machine is equipped with an improved steam/water wand model, so you'll be able to froth milk like a true professional. The wand is also multidirectional, so it's extremely easy to use.
DESIGN INSPIRED BY THE 1960s STYLE ICONS
The design of this coffee machine was inspired by the style of the 1960s. The model is named after an American actress of film, television and theater, Glenda Farrell. With a career spanning more than 50 years, she appeared in over 100 films and television series, as well as numerous Broadway plays. On 8 February 1960, Farrell was awarded a star on the Hollywood Walk of Fame.
Features:
– Cup-warming stand
– Stainless-steel body
– Drip tray grate made from stainless steel
– Lever control switches
– Multidirectional steam/water wand
– Manometer for measuring coffee pressure
– Water level in the tank can be seen from the side
– Anti-drop three-way valve system — you'll be able to prepare multiple drinks in a row
– 300-ml brass boiler for stable water temperature (crucial for good espresso!)
– 58-mm commercial filter holder
– PID regulator for controlling the temperature of the water boiler
Warranty: 24 months for home use and 12 months for commercial use.
Frequently Asked Questions
Ask your question about the product