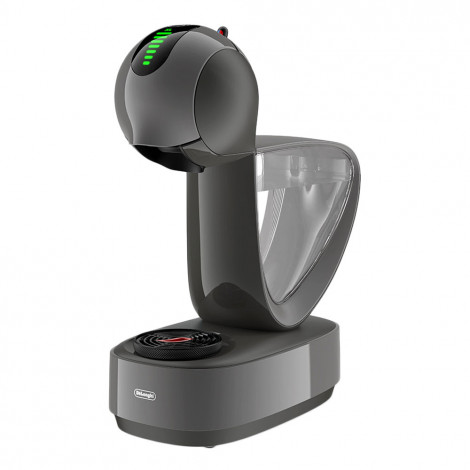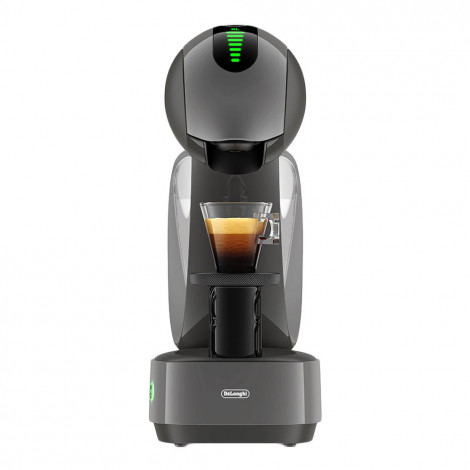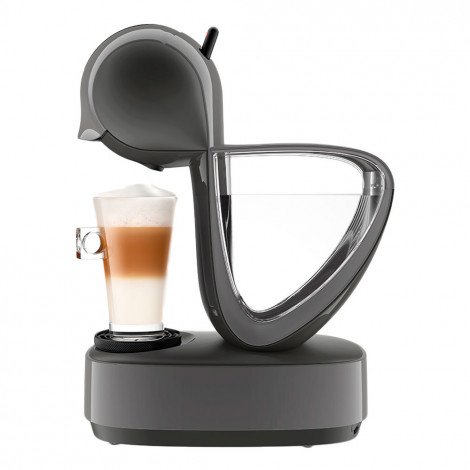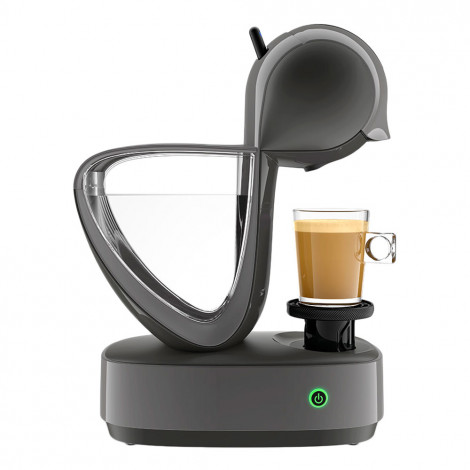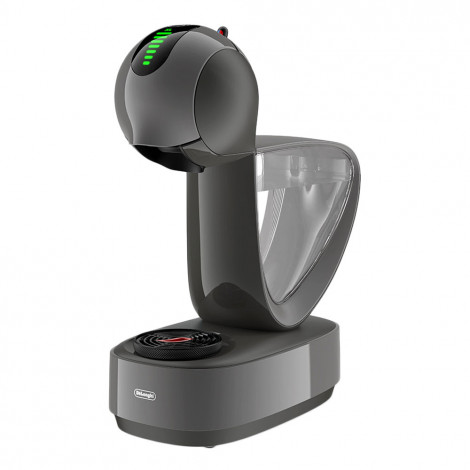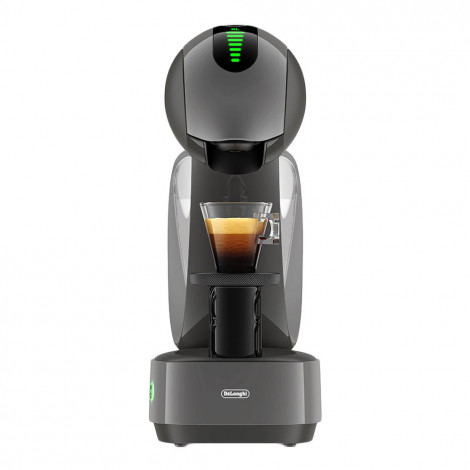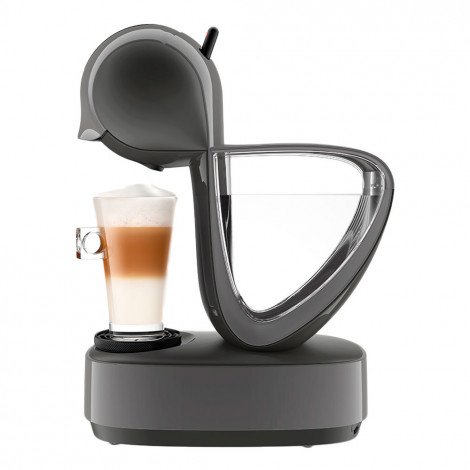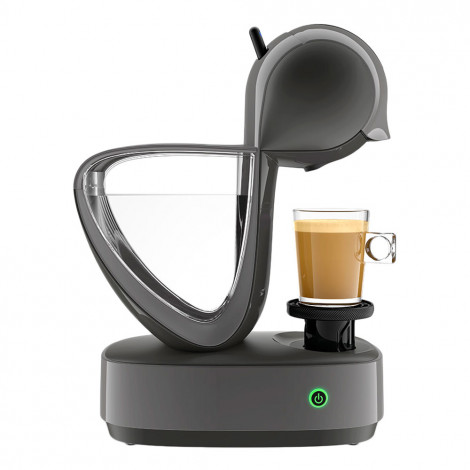 Coffee machine NESCAFÉ® Dolce Gusto® "EDG268.GY Infinissima Touch" by De'Longhi
Delivery takes 3 – 5 days * 85% of orders are delivered the next day

Coffee machine NESCAFÉ® Dolce Gusto® "EDG268.GY Infinissima Touch" by De'Longhi
In Stock
Specifications
Type
Capsule coffee machines
Capsular machine technology
NESCAFÉ® Dolce Gusto®
Coffee machine uses
Coffee capsules
Does coffee machine prepare hot water?
Yes
Extra features
Integrated beverage volume scale, Integrated descaling indicator, XL cup function
Water pump pressure
15 BAR
Country of Origin
European Union
About product
With its impressive, modern design, NESCAFÉ® Dolce Gusto® "Infinissima Touch" will help you enjoy delicious coffee in style. Use hermetically sealed capsules to brew more than 30 beverages of the highest quality with no more than a single touch: from espresso and black coffee drinks to various milk-based recipes, from hot treats to refreshing cold creations. The touch-sensitive control panel makes the machine particularly satisfying and easy to use. Simply insert your chosen coffee capsule, set the desired serving size and wait for the machine to stop automatically once your drink's ready. There's also the built-in XL cup feature, allowing you to enjoy exquisite drinks of a larger volume, as well as a descaling signal that'll notify you as soon as the time to descale your appliance rolls around. Quick, convenient and delightfully tasty—all you have to do is sit back and enjoy!
CONVENIENT TOUCH-SENSITIVE OPERATION
Forget all about buttons! The innovative NESCAFÉ® Dolce Gusto® "Infinissima Touch" model features a touch-sensitive control panel, which is why using the appliance is nothing short of pure pleasure.
NUMEROUS BEVERAGES OF THE HIGHEST QUALITY
Enjoy over 30 premium coffee creations, regardless of whether you prefer your coffee short or long, black or white. Choose bold ristretto, intense espresso, aromatic lungo, full-bodied grande, or go for frothy cappuccino, smooth latte macchiato, even hot chocolate, tea or a variety of cold coffees.
HOT & COLD
This coffee machine is particularly versatile: you can brew both hot and cold drinks with ease.
15-BAR PRESSURE
Have coffee of the highest quality ready in less than 30 seconds—or as little as 1 minute if you're after a delicious milk-based drink! Thanks to the 15-bar pressure employed during brewing, your coffee is bound to be covered with a thick layer of velvety crema, while the delicate flavours and aromas hidden in each capsule are guaranteed to be extracted to perfection.
EXTRA LARGE CUP OPTION
You have the freedom to go big! With the help of the XL option, you can brew a larger amount of coffee in one go and fill up a whole thermos flask in no time at all.
AUTOMATIC BREWING TECHNOLOGY
Just slide in your chosen NESCAFÉ® Dolce Gusto® capsule, set the preferred serving size and start brewing: the machine will stop automatically, leaving you to enjoy delicious drinks.
HERMETICALLY SEALED CAPSULES
Hermetically sealed capsules preserve coffee freshness, so you'll be able to experience a variety of aromas every single time.
DESCALING SIGNAL
Are you unsure about the right time to descale your appliance? No worries! There's a built-in automatic descaling signal that'll notify you as soon as this need arises.
Frequently Asked Questions
Ask your question about the product