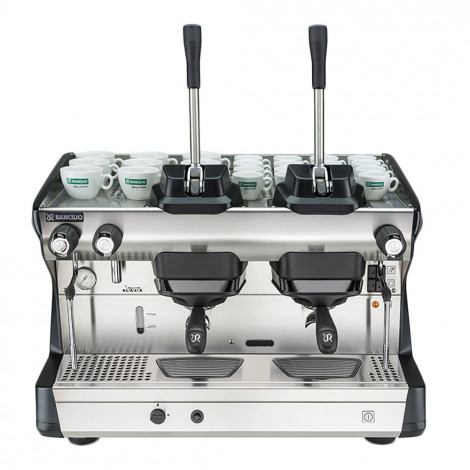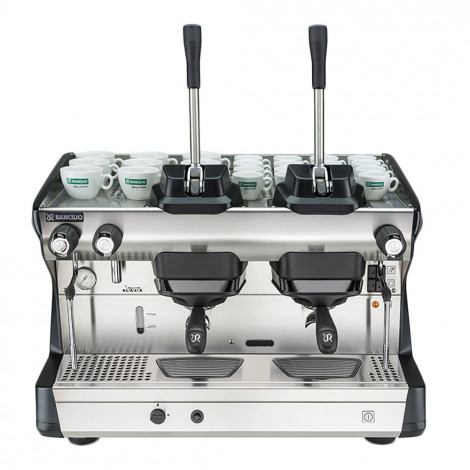 Coffee machine Rancilio "Leva", 2 groups
By buying this coffee machine, you become eligible for the VIP membership program and discount vouchers with a total value of 50 €.
Become a member of COFFEE FRIEND'S VIP program and receive up to 5 vouchers of 10 € each for your upcoming purchases at COFFEE FRIEND'S online store. More information will be provided via your personal e-mail address once you've completed your purchase. The offer applies exclusively to natural persons.
Coffee machine Rancilio "Leva", 2 groups
In Stock
Specifications
Connection to the mains water supply
Yes
Voltage
220/240 V (single-phase), 380/415 V (three-phase)
About product
In the realm of coffee machines, the name of the Italian brand Rancilio is extremely well-known. Armed with near a century's experience, this company is often referred to as the unquestionable leader in the market of traditional espresso coffee machines. What sets Rancilio apart from the rest is its innovativeness, as well as particular emphasis placed on design solutions, functionality and sustainability. The "Rancilio Leva" model is equipped with a manual operation system (adjustable lever) and can be used with the help of a gas heating system. As a result, baristas are able to control the coffee brewing process from start to finish and use the machine even when there's no electricity available.
Standard version
– 1 filter holder for two coffee portions (one per group)
– 1 filter holder for one coffee portion
– 2 steam wands
– 1 hot water dispenser
– Cleaning discs
– Adjustable feet
Optional features on request
– C-Lever: ergonomic steam control
– Electric cup warmer
– Gas heating system
Optional accessories
– Water softener
– Dosing grinder
Materials
– Brushed stainless steel
– ABS and nylon panels
Colours
– Anthracite Black and Ice White
Frequently Asked Questions
Ask your question about the product