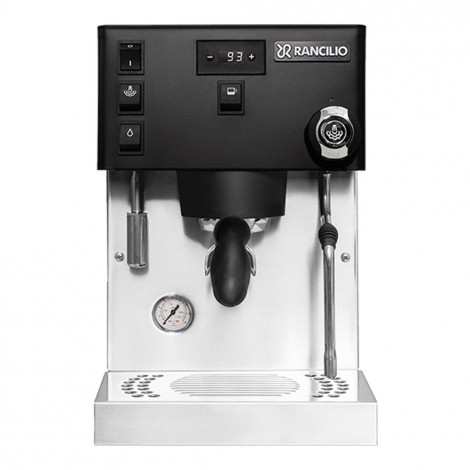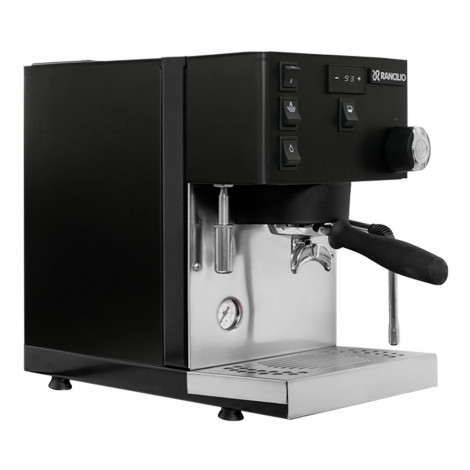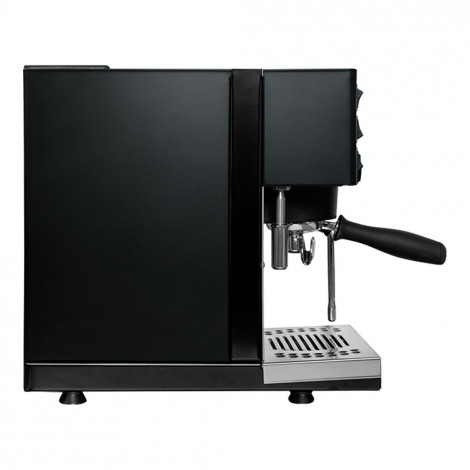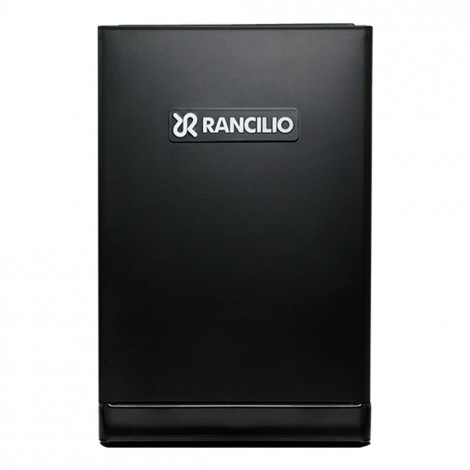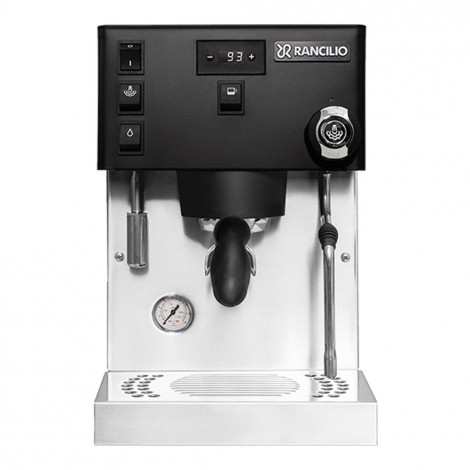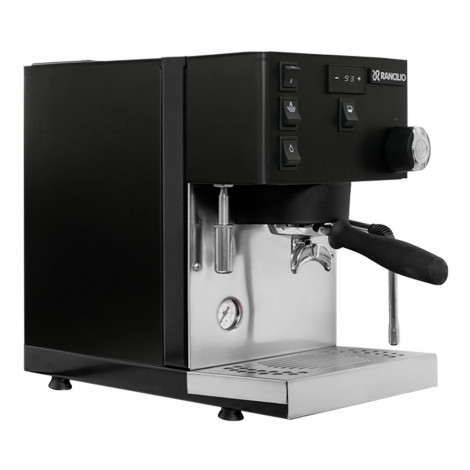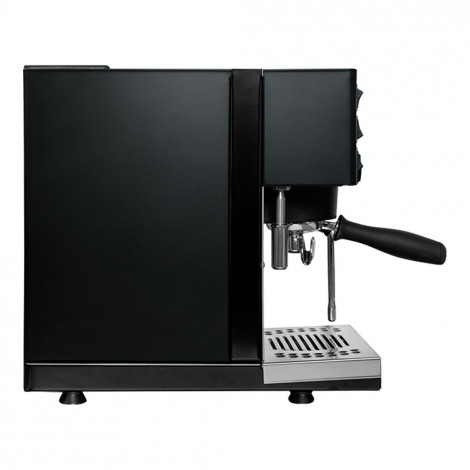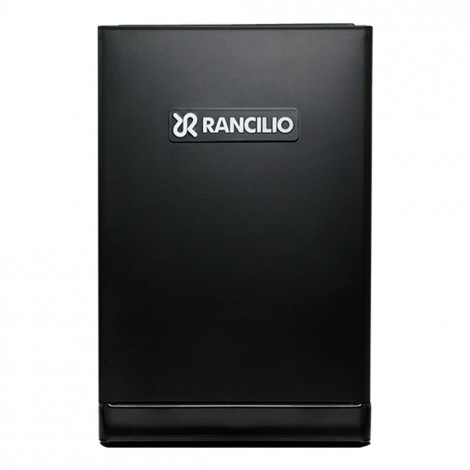 Coffee machine Rancilio Silvia Pro X Black
Become a member of COFFEE FRIEND'S VIP program and receive up to 5 vouchers of 10 € each for your upcoming purchases at COFFEE FRIEND'S online store. More information will be provided via your personal e-mail address once you've completed your purchase. The offer applies exclusively to natural persons.
In stock at our central warehouse (available for online purchase).
Delivery takes 8 – 12 weeks * 85% of orders are delivered the next day

Coffee machine Rancilio Silvia Pro X Black
In Stock
Specifications
Coffee machine uses
Coffee pods, Ground coffee
Milk system type
Manual frother (professional)
Does coffee machine prepare hot water?
Yes
Diameter of filter handle basket
58 mm
Connection to the mains water supply
No
PID temperature controller
Yes
Coffee machine's screen
Black/White
Package contains
(*The manufacturer reserves the right to change the items included in the set without prior notice*)
About product
Brew like a Pro!
"Silvia Pro X" is a single-group espresso machine with the dual-boiler technology. Designed for home use, it offers performance, reliability and thermal stability of Rancilio's professional espresso machines, and retains the ease of use and iconic design of "Silvia". With two internal PIDs for temperature control, a digital display and two boilers for independent management of both coffee brewing and steam delivery, "Silvia Pro X" is the ideal solution for an experienced home barista. In addition to the pressure gauge designed to help you keep the pressure in the coffee boiler under control at all times, there is also the additional feature of soft infusion, which ensures the best possible extraction for all types of coffee.
DUAL BOILER TECHNOLOGY
"Silvia Pro X" enables you to independently adjust the temperatures for both coffee extraction and steam delivery. Two PID controllers—one in the coffee boiler and another in the steam boiler—keep the temperature consistent, precise and stable, shot after shot.
Steam boiler capacity: 1 l
Coffee boiler capacity: 0.3 l
THERMAL STABILITY
The impressive thermal stability achieved by "Silvia Pro X" puts it in the top class of domestic espresso machines.
SOFT INFUSION
The new feature of soft pre-infusion promotes smooth and efficient extraction, hence preserving and enhancing the unique characteristics of your coffee. It does that by soaking the coffee puck gently with water using low pressure at first, and only ramping it up afterwards.
POWERFUL STEAM WAND
Thanks to high-powered steam delivery, luscious foam and creamy steamed milk can now be obtained with greater ease than ever before.
DIGITAL DISPLAY
A convenient digital display gives you easy access to all brewing settings and numerous different functions. Amongst them, you'll find the handy power-on timer: use it to have your machine automatically switched on after a preset period of time.
PROFESSIONAL EQUIPMENT
A stainless-steel body, an ergonomic portafilter, a convenient multi-directional stainless-steel steam wand, a brass brewing unit, a height-adjustable cup tray… You'll find all of these and more in this compact, yet surprisingly powerful appliance.
INCLUDED IN THE SET:
– 1 steam wand
– 1 water wand
– 1 portafilter
– Water tank (2 l)
– Pressure gauge
– Adjustable feet
– 8.5-gram and 18-gram filter baskets
– Wooden tamper with a stainless-steel base (diameter: 58 mm)
– Cleaning brush
– Coffee scoop
– 1 rubber backflush disk
– Cleaning tablets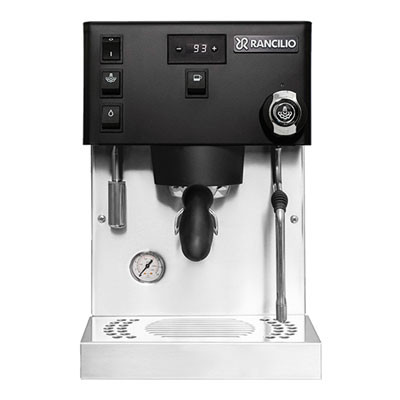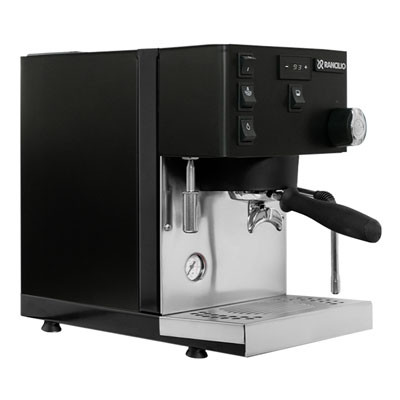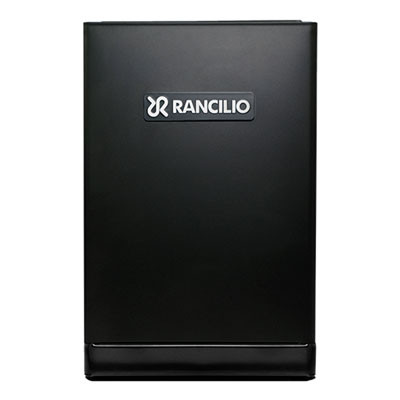 Frequently Asked Questions
Ask your question about the product