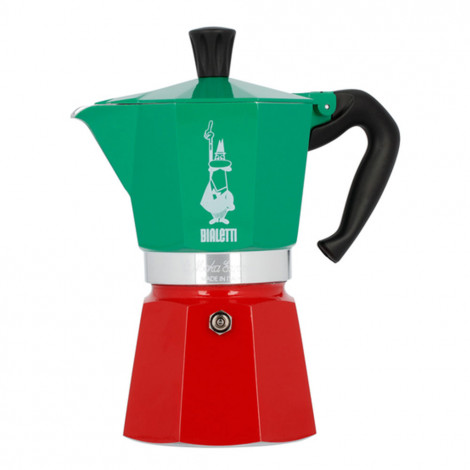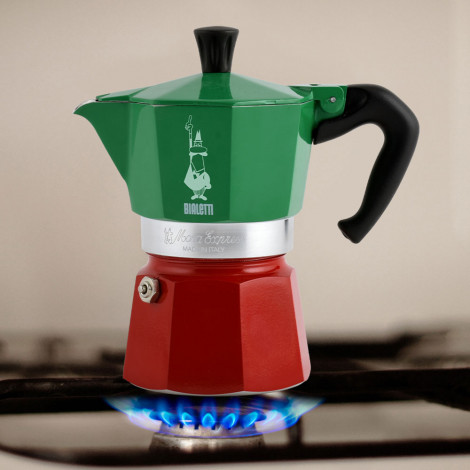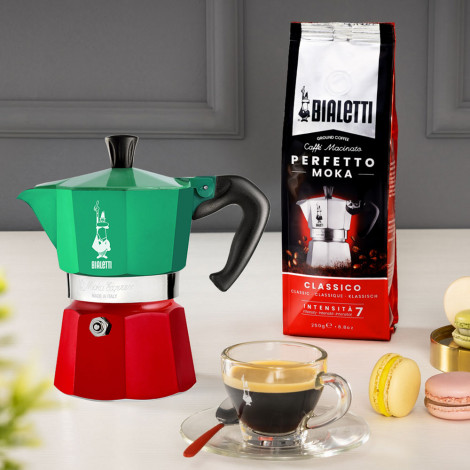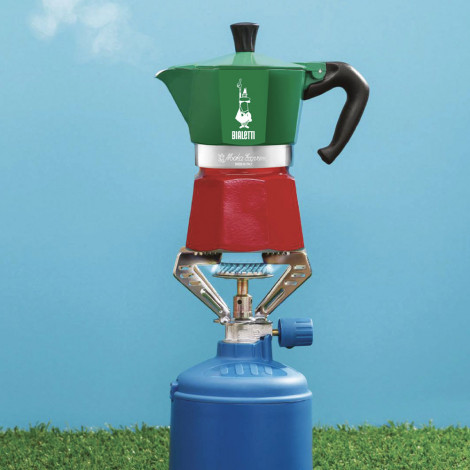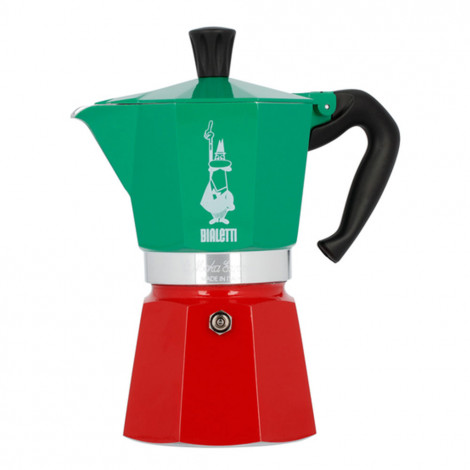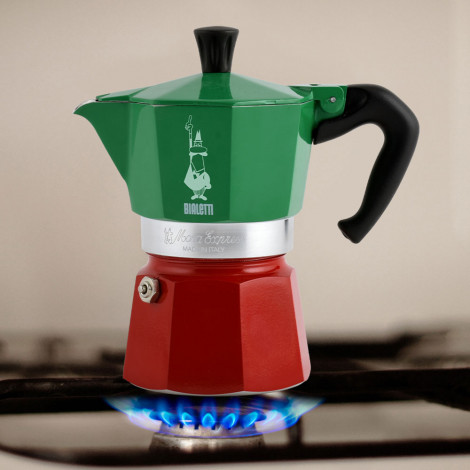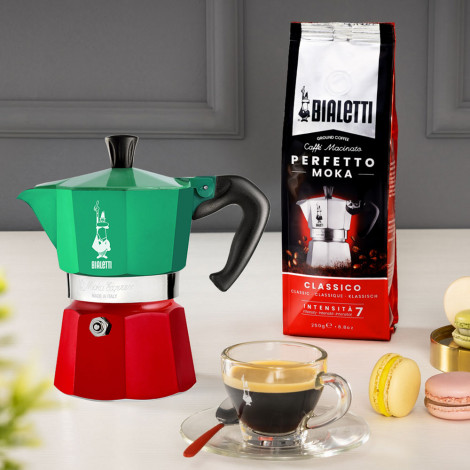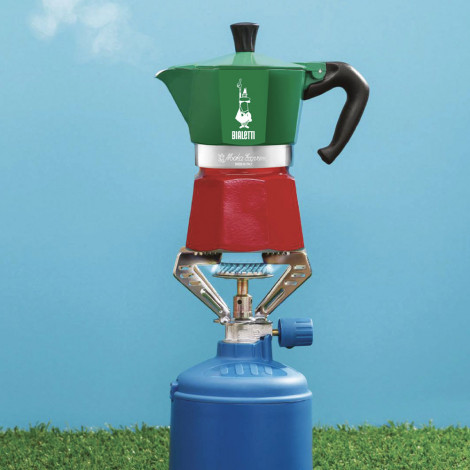 Moka pot Bialetti "Moka Express Italia 6 cups"

Moka pot Bialetti "Moka Express Italia 6 cups"
In Stock
Specifications
Coffee machine uses
Ground coffee
About product
The original Bialetti pot, "Moka Express", has been around since 1933. The Bialetti man with the moustache, recognised now by pretty much everyone and featuring on all of the brand's products, represents Renato Bialetti himself, son of the inventor of the moka pot, Alfonso. This iconic logo was designed in 1953 by Paul Campani, an Italian artist.
"Moka Express Italia" is made in Italy and guarantees high quality thanks to its patented safety valve, which makes it easy to clean too. In addition, the ergonomic handle makes the pot comfortable to grip. Available in many sizes to meet all needs, the moka pot is suitable for gas and electric hobs. It can also be used on induction hobs together with the Bialetti induction plate adapter (sold separately). The size of "Moka Express" is measured in cups: the capacity of this one is 6 cups, which corresponds to 250 ml of coffee. Enjoy the experience of preparing great coffee, not only in terms of taste, but also in terms of aesthetics: with "Moka Express Italia", you get to celebrate the colours of the Italian flag!
THE ICONIC "BIALETTI" MOKA POT IN THE COLOURS OF THE ITALIAN FLAG
Bialetti "Moka Express" is the original moka pot and a symbol of true Italian quality. The colours of this moka pot will let you pay homage to the land of coffee!
"BIALETTI" QUALITY
Made in Italy, this is a high-quality product. Its unique patented safety valve makes the pot easy to inspect and clean. It also boasts an ergonomic handle for a particularly comfortable grip.
SUITED FOR 6 CUPS, OR 250 ML, OF DELICIOUS COFFEE
The size of Bialetti moka pots is measured in cups: the capacity of this one is 6 cups, which corresponds to 250 ml of coffee.
HOW TO BREW COFFEE IN A MOKA POT?
To brew some delicious coffee, fill the bottom chamber with water all the way up to the safety valve, insert the metal filter and pour some ground coffee into the basket (without pressing), then put the upper chamber on top and place the pot on the hob. Wait for the coffee to start gurgling as it rises and reaches the collecting chamber: once that's done, take the pot off the heat and enjoy!
HOW TO CLEAN YOUR MOKA POT?
Rinse your "Moka Express Italia" under running water after each use. Do not use detergents. The product should not be washed in the dishwasher as this could damage the pot and affect the flavour of your coffee.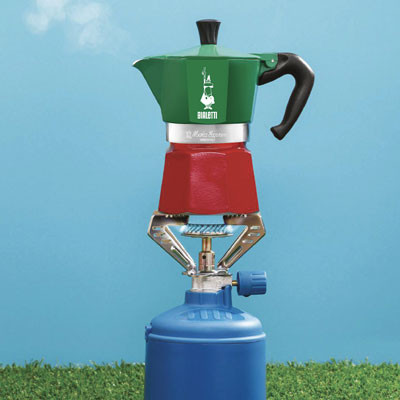 Frequently Asked Questions
Ask your question about the product