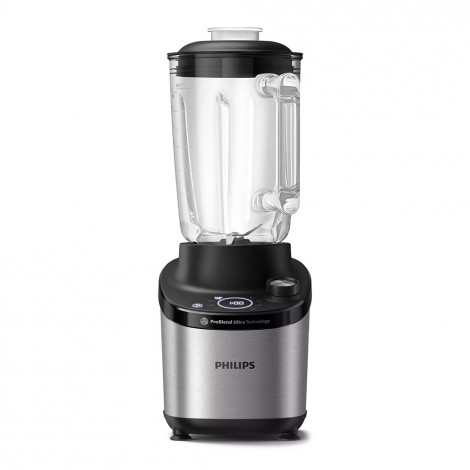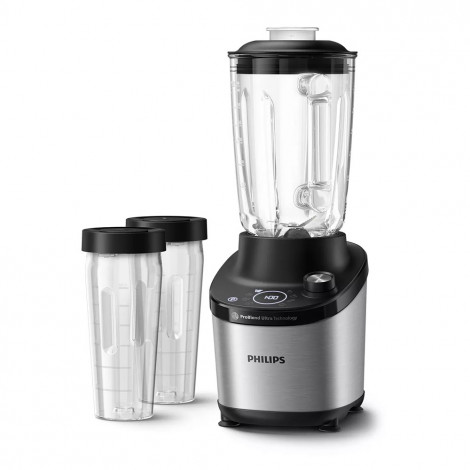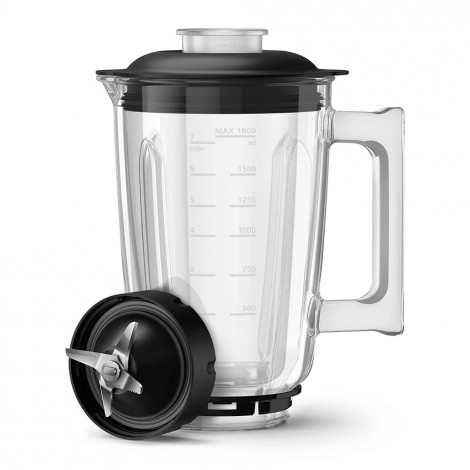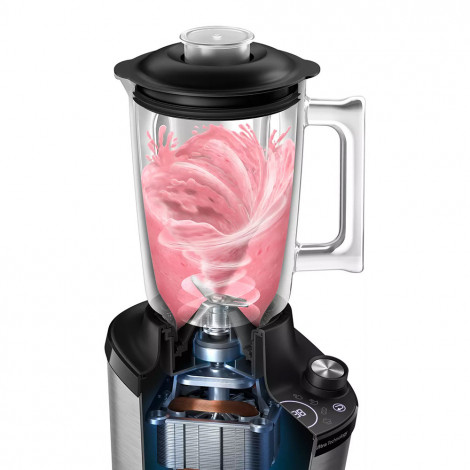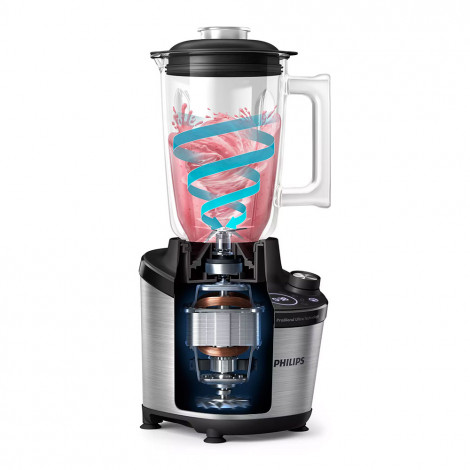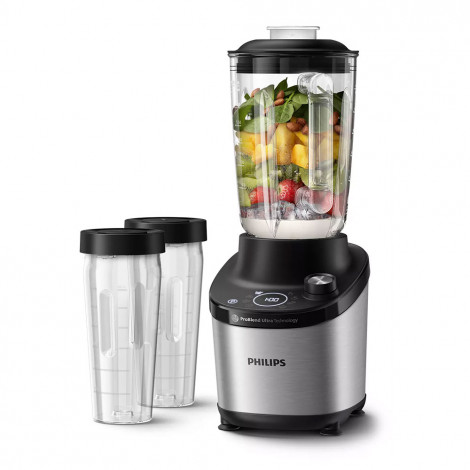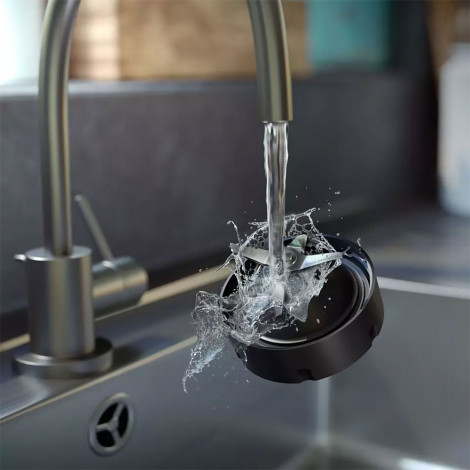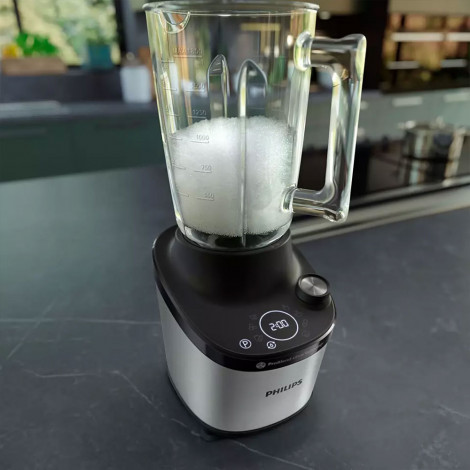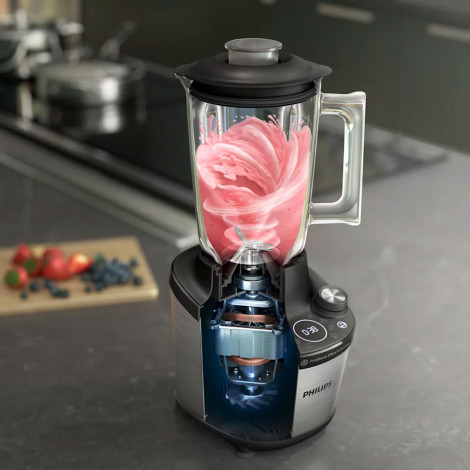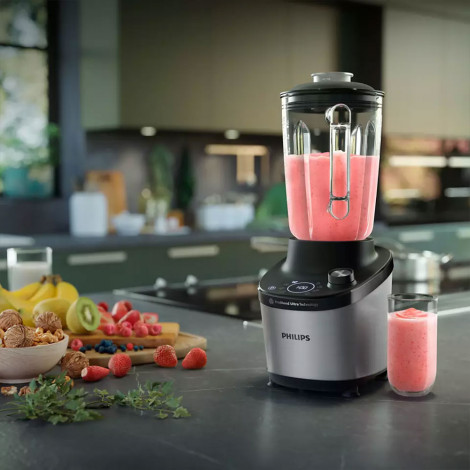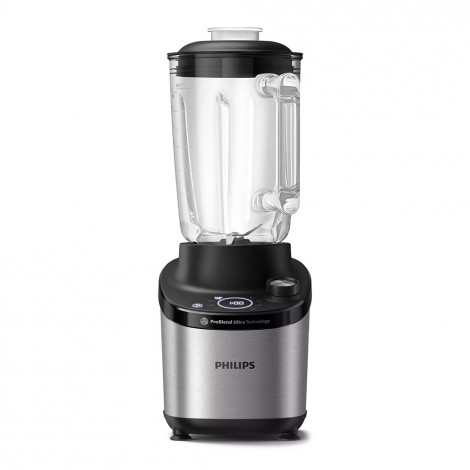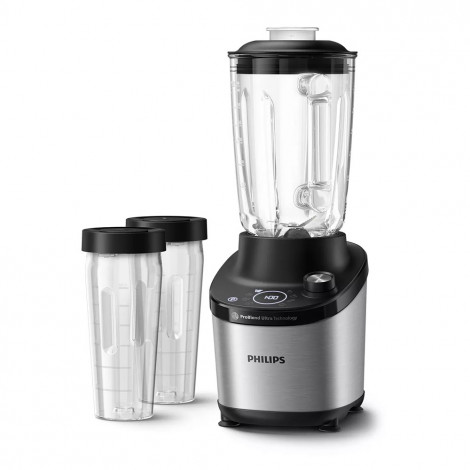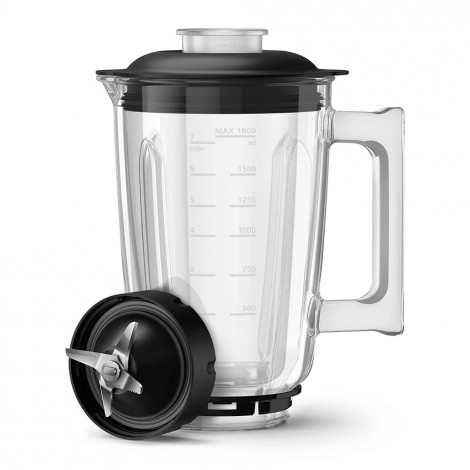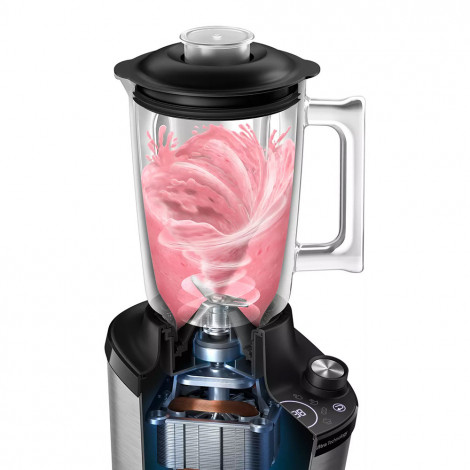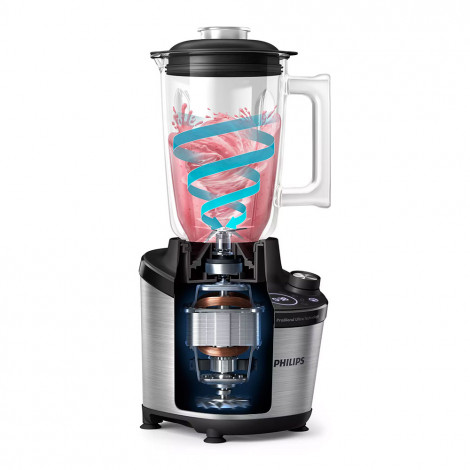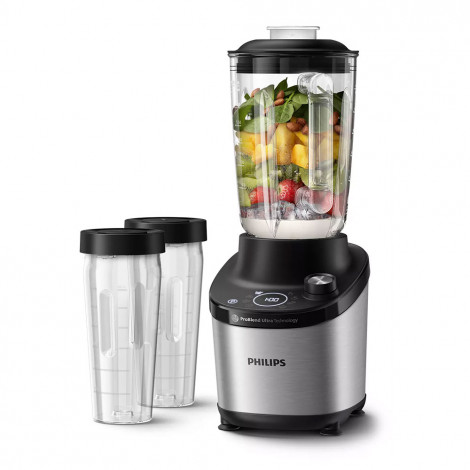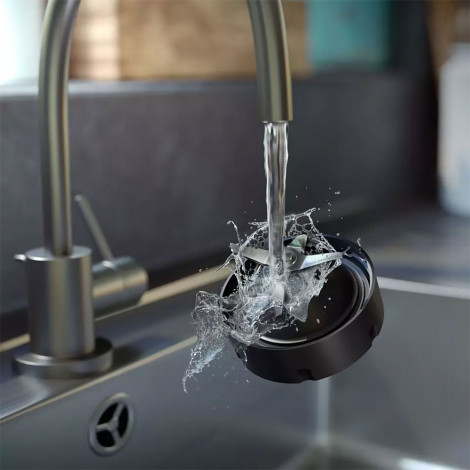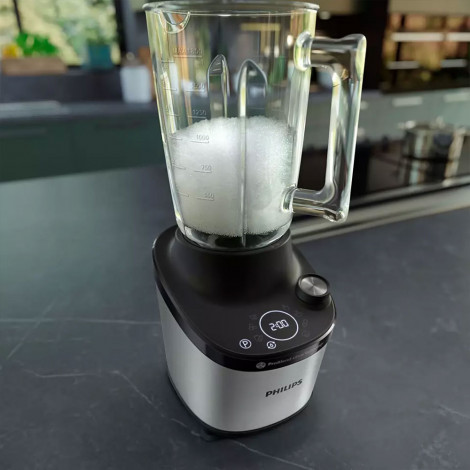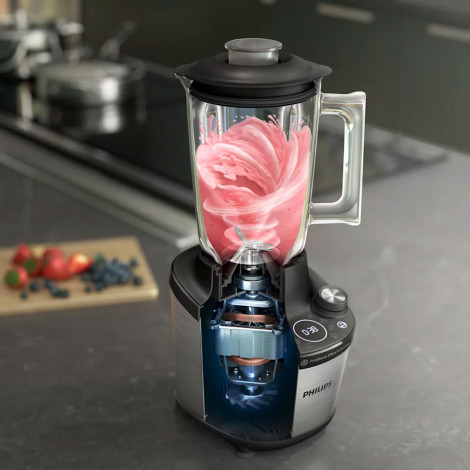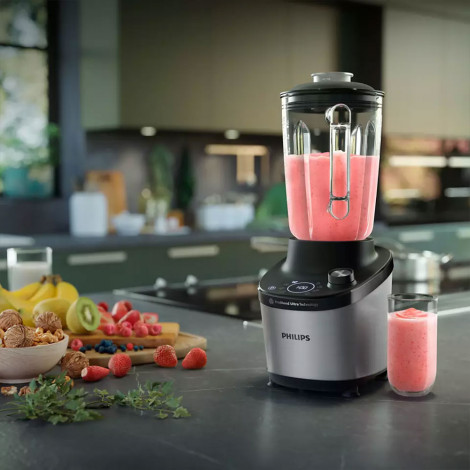 Demonstration Blender Philips 7000 Series HR3760/10
Delivery takes 3 – 5 days * 85% of orders are delivered the next day

Demonstration Blender Philips 7000 Series HR3760/10
In Stock
Specifications
Number of speed levels
12
About product
Get ready to enjoy the smoothest blends ever! Using this blender with the "ProBlend Ultra" technology, you'll prepare meals of various tastes and textures. Moreover, the "NutriU" app will help you discover hundreds of new possibilities. Delicious homemade smoothies, soups, sauces and peanut butters are guaranteed to keep the whole family happy!
2-LITRE JUG
The 2-litre glass jug (with 1.8-litre effective capacity) will let you serve enough food for the whole family.
"PROBLEND ULTRA" BLADES
The "ProBlend Ultra" blades boast a unique design: serrated blades slice hard ingredients into smaller pieces, while sharp blades crush them further.
QUICK-SELECT PROGRAMS
Choose one of the quick-select programs available on the digital display and featuring pre-programmed time and speed settings. With the help of smoothie, peanut butter, dessert, soup and sauce modes, you'll prepare your favourite recipes in no time. The ice-crushing and cleaning features are bound to come in handy too.
"PROBLEND ULTRA" TECHNOLOGY
The "ProBlend Ultra" technology combines 3 different features, all designed to work seamlessly together and enable you to enjoy meals of your preferred taste and texture.
QUICK CLEANING FEATURE
Add a small amount of water and dish soap, activate the cleaning function and relax for a couple of minutes as your blender proceeds to clean itself! The cleaning feature is capable of getting rid of stubborn residue too, like leftover batter or peanut butter.
"PROBLEND ULTRA" MOTOR
The 1500-W "ProBlend Ultra" motor creates a powerful blending flow and circulates all ingredients evenly throughout the jug.
"PROBLEND ULTRA" JUG
The "ProBlend Ultra" jug features unique ribs that continuously guide ingredients back into the blending flow.
"NUTRIU" APP
Download the "NutriU" app and discover over 200 delicious drink, meal and snack ideas. Healthy meals are at their best when they're as easy to make as they are tasty, and the "NutriU" app includes a variety of recipes that are guaranteed to replace your favourite takeaways. From chocolate desserts to nutritious main meals, these are more than just healthy alternatives: after all, fresh food is always tastier!
DISHWASHER-SAFE COMPONENTS
All of the removable blender components can be safely washed in the dishwasher. Moreover, the "ProBlend Ultra" blades are designed in a way that prevents stubborn food particles from getting stuck underneath them.
TRAVEL TUMBLERS
Two transparent, durable, BPA-free tritan tumblers will enable you to take a delicious drink along with you wherever you go.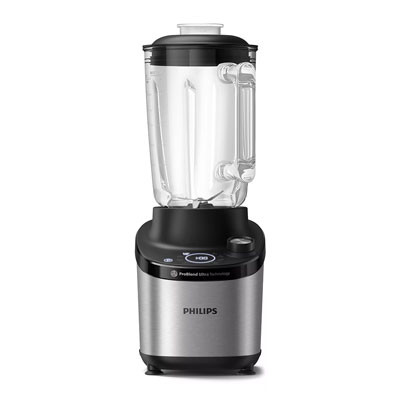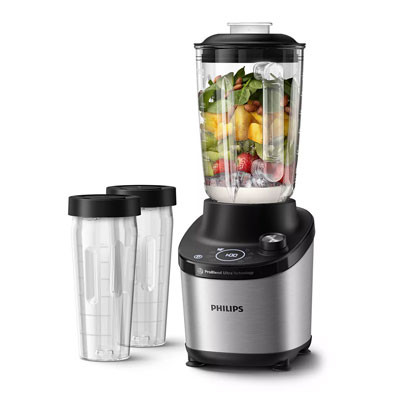 Frequently Asked Questions
Ask your question about the product