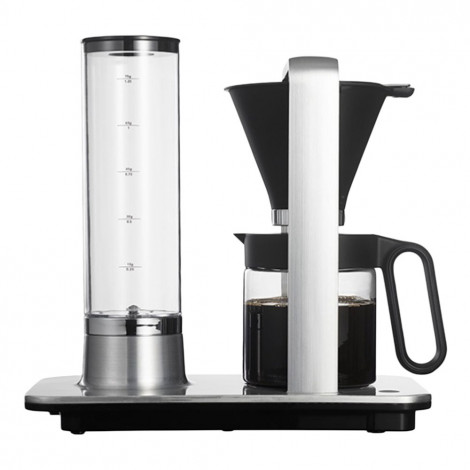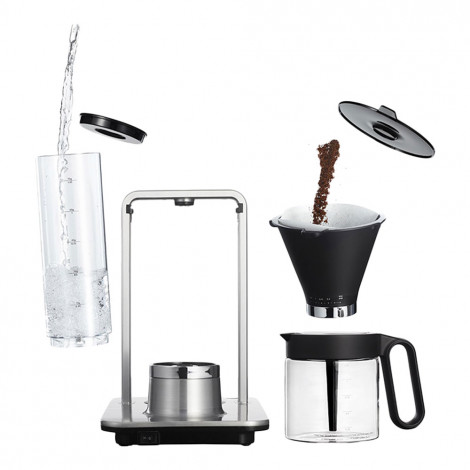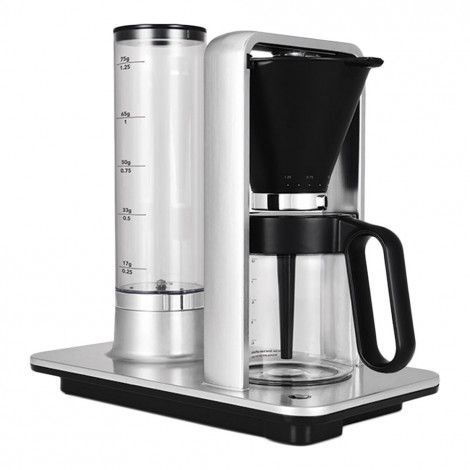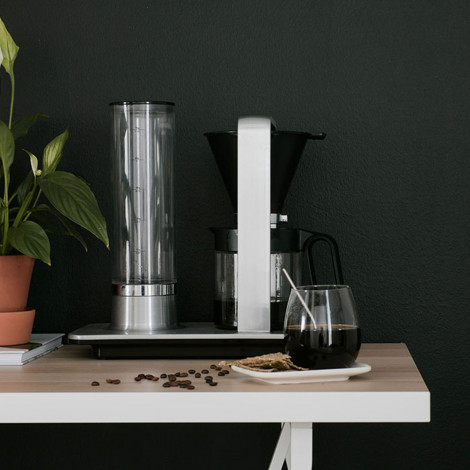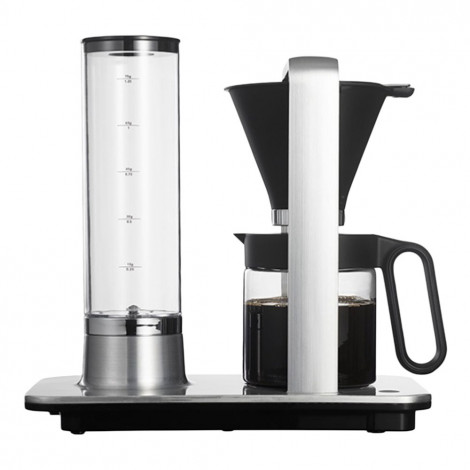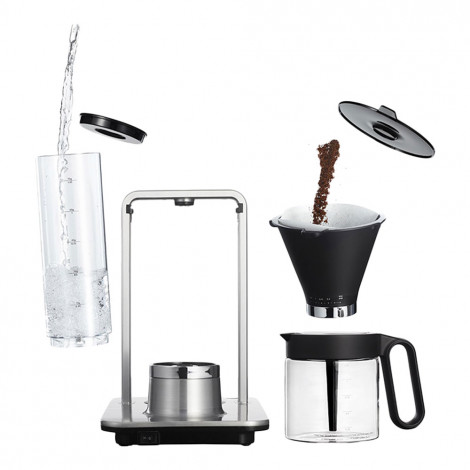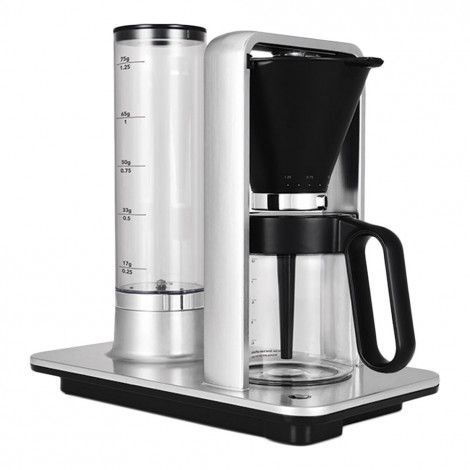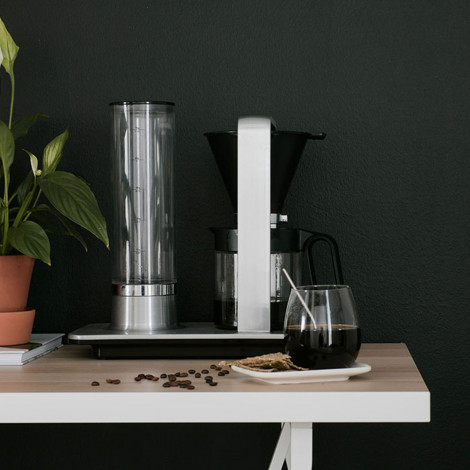 Filter coffee machine Wilfa "Svart Precision WSP-2A"

Filter coffee machine Wilfa "Svart Precision WSP-2A"
In Stock
Specifications
Type
Filter coffee makers
Coffee machine uses
Ground coffee
About product
Wilfa "SVART PRECISION WSP-2A" was developed in cooperation with the World Barista Champion Tim Wendelboe. With its simple, Nordic design, it's bound to win you over!
NEW DESIGN AND UNIQUE TECHNOLOGY
The coffee maker has been redesigned and equipped with a unique technology. It delivers excellent coffee taste due to the optimal temperature maintained during the entire brewing process.
FRESHNESS WITH THE HELP OF THE INTEGRATED PUMP
With the help of the integrated pump, the water in the tank is completely emptied each time. This ensures that fresh water is always used for brewing and no coffee residues are left in the jug.
MARKED WATER TANK
The removable water tank is easy to fill up and a mark on the tank indicates how much coffee should be used for the selected amount of water. The tank has a capacity of 1.25 liters, which makes for about 12 cups. Furthermore, you can use the drip-stop function to set the brewing duration. That way, you're guaranteed to enjoy the perfect coffee every time.
Highlights:
– Approved by the European Coffee Brewing Center / SCAA
– Red Dot and IF design award
– Unique brewing system: ideal temperature from the first drop
– 1880 watts
– 1.25-litre capacity
– Adjustable drip-stop: from 1 to 10 cups
– Detachable water tank
– Descaling warning function
– Flat-bottomed filter holder: can stand by itself, allowing you to easily measure out the correct amount of coffee
– Mixing lid: perfect coffee from the first cup to the last
– Double-walled filter holder for the optimal temperature
– Pump empties all water inside the brewer
– Made of aluminium
Frequently Asked Questions
Ask your question about the product