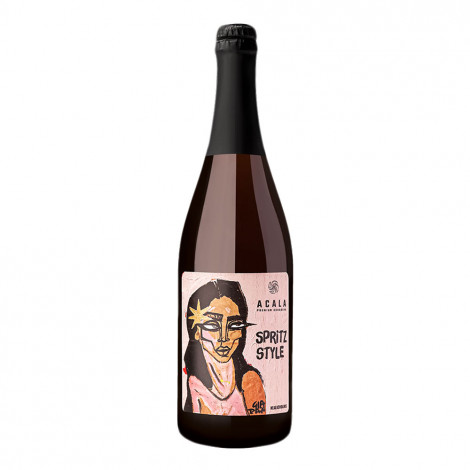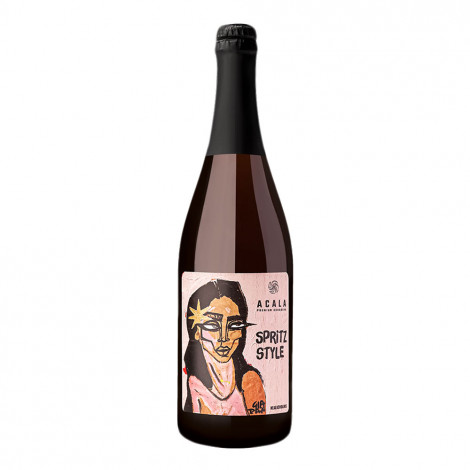 Fine sparkling fermented tea drink ACALA Premium Kombucha "Spritz Style", 750 ml

Fine sparkling fermented tea drink ACALA Premium Kombucha "Spritz Style", 750 ml
In Stock
Specifications
Capacity (liquids)
0.75 l
Total fat, of which saturated fat
0 g
Carbohydrates, of which sugars
4.7 g
Country of Origin
Lithuania
About product
Discover this expressive kombucha filled with bright flavours, pleasant surprises and soft hints of bitterness.
"Creativity is our driving force, always pushing us forward and motivating us to discover something new. This time around, we're introducing you to a special mix of art and gastronomy. One of the best-known Italian cocktails is reborn in the latest ACALA creation—the fabulous "Spritz Style" kombucha. Let your mood be brightened by countless tiny bubbles that are as refreshing as cool summer evenings. Fireweed and rosehip tea goes perfectly with Lithuanian tea bitter made from wormwood and marigold, as well as fresh Italian orange juice."
GIA RAM is one of the most recognisable and promising contemporary Lithuanian artists. ACALA is delighted to have the label of its new "Spritz Style" kombucha adorned with one of the artist's paintings called "She Is Magical No. 01". The painting was inspired by a famous actress spotted by the painter in Griffith Park, Los Angeles.
Tasting notes:
Vivacious blood orange, grapefruit peel, red berries, delicate notes of herbs.
Ingredients: spring water, kombucha culture, tea (hibiscus, fireweed, wormwood, marigold), sugar, orange juice.
Storage conditions: store in a dark place, with storage temperature between 3 and 20 °C.
*****
"ACALA Premium Kombucha" offers a combination of age-old traditions, latest technologies and knowledge obtained from the world's finest sommeliers. This ultimately results in an exquisitely refined beverage, full of vivid flavours and refreshing bubbles. The manufacture of these kombuchas is based on ancient practices involving fire, pristine spring water, natural juices, splendid teas and unique herbs. When fermenting the beverage for the second time, technologies used in champagne and wine production are utilised. Years of expertise end up creating unique aromas and flavours, unveiled gently in this elegant non-alcoholic drink.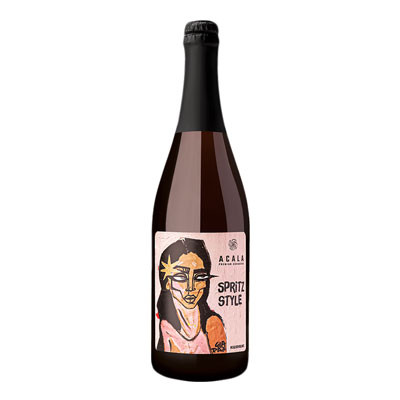 Frequently Asked Questions
Ask your question about the product