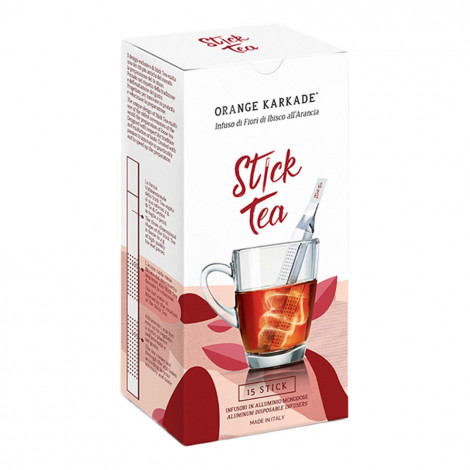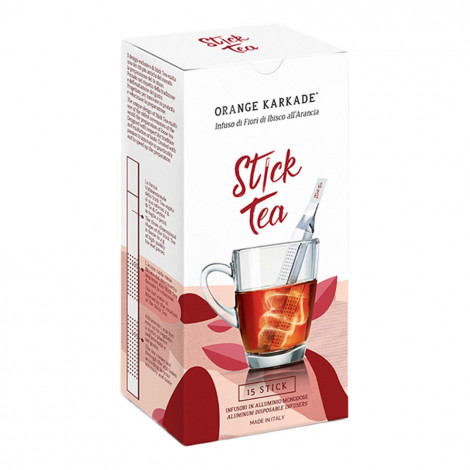 Fruit tea Stick Tea Orange Karkade, 15 pcs.
Product is no longer in production.

Fruit tea Stick Tea Orange Karkade, 15 pcs.
In Stock
Specifications
Tea type
Fruit-herbal tea
About product
Refreshing and fruity hibiscus tea with blood orange peel.
STICK TEA offers a unique infused tea effect in a single-use strainer. In addition:
– No floating leaves
– Adjustable tea intensity
– No need for a spoon
– Hygienic and aesthetic
– Unconventional, fun and delicious
Preparation:
put the stick into a cup, pour hot water on it, wait a few seconds and stir with the same stick until you reach the desired intensity. The stick can be used to stir in some sugar as well.
Our recommendations:
fruity hibiscus and rosehip teas are equally delicious both cold and hot. They go perfectly with fruit and light salad. These tea varieties are caffeine-free, so you can safely enjoy them in the evening.
Ingredients:
hibiscus, orange peel.
Storage conditions:
store in a dry, cool place.
Frequently Asked Questions
Ask your question about the product