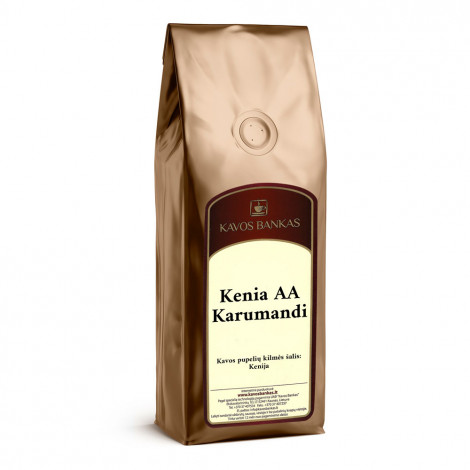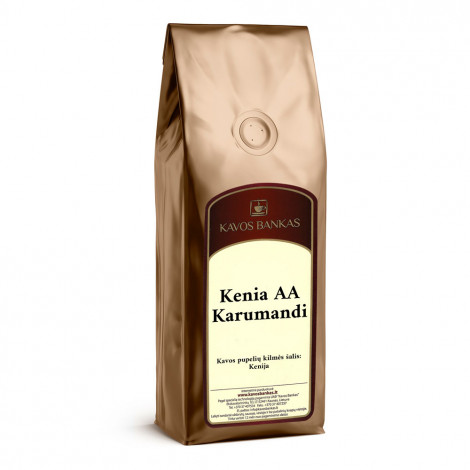 Ground coffee Kavos Bankas Kenia AA Karumandi, 250 g
Africa
Single-origin
Medium
Product is no longer in production.

Ground coffee Kavos Bankas Kenia AA Karumandi, 250 g
In Stock
Specifications
Coffee type
Ground coffee
Coffee kind
Single-origin
Manufacturer
Kavos Bankas
Coffee origin region
Africa
Country of Origin
Lithuania
About product
Juicy coffee with subtle notes of citrus and wine. Pleasant, delicious, fruity acidity can be felt.
When talk turns to the world's best coffees, Kenya's name sounds louder and louder. Kenyan coffee is grown in relatively small quantities and the features of its flavour are definitely exceptional. It's one of the best African coffees, so coffee lovers absolutely must give it a try!
Suitable for brewing in cups, French press coffee makers, moka pots and filter coffee makers.
COUNTRY: Kenya
REGION: Karumandi
ALTITUDE: 1800 m
VARIETY: Bourbon
PROCESS: Washed
ROAST PROFILE: Medium
TASTE PALATE: Wine, Fruit, Citrus
Frequently Asked Questions
Ask your question about the product