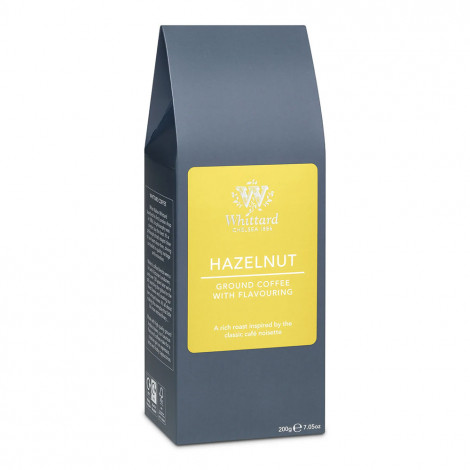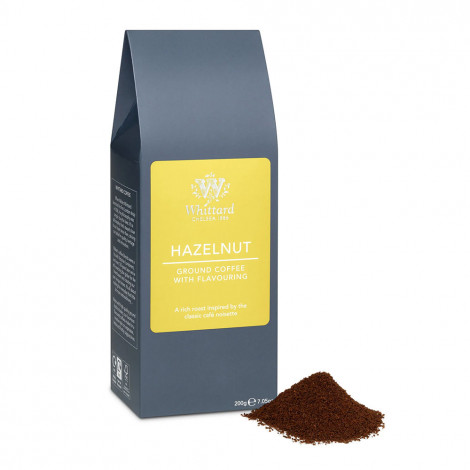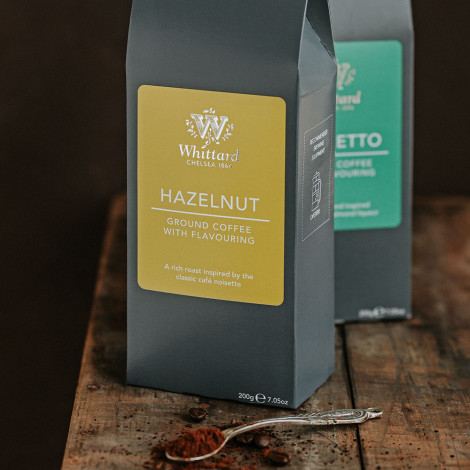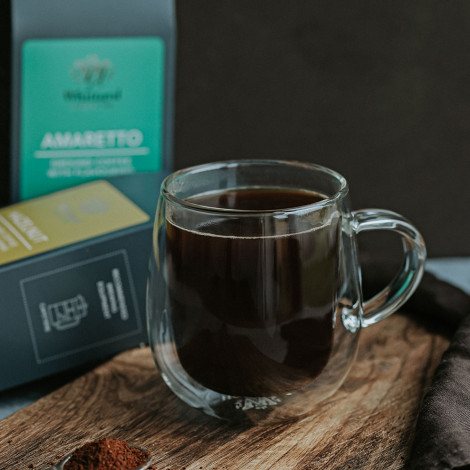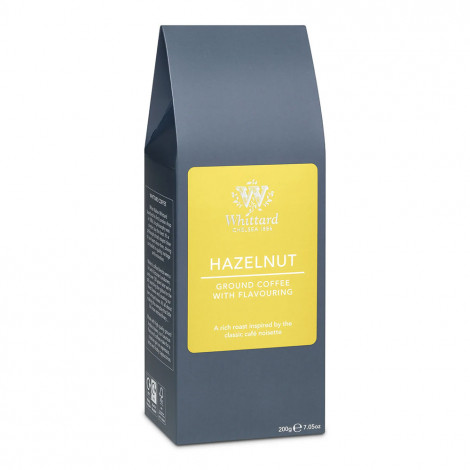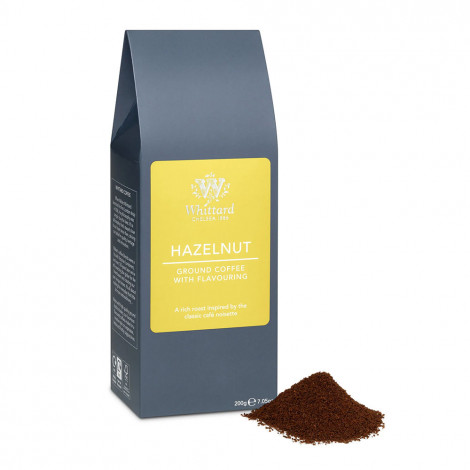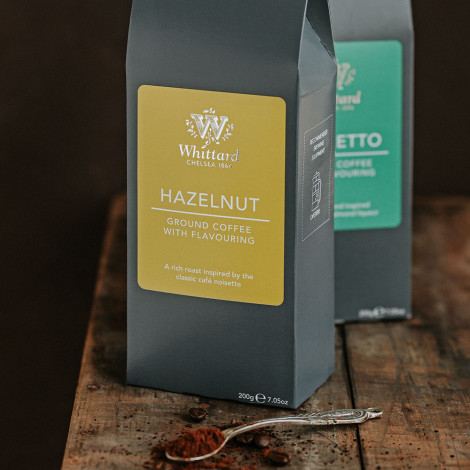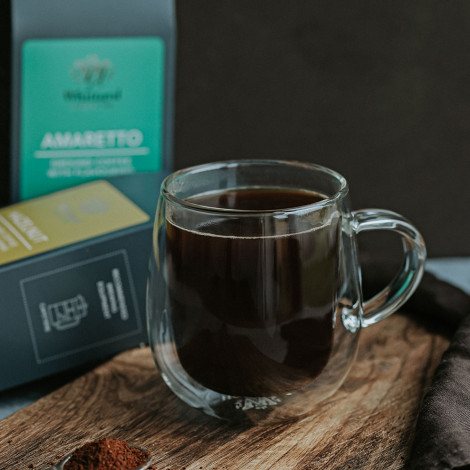 Ground flavoured coffee Whittard of Chelsea Hazelnut, 200 g
Product is no longer in production.

Ground flavoured coffee Whittard of Chelsea Hazelnut, 200 g
In Stock
Specifications
Coffee type
Ground coffee
Manufacturer
Whittard of Chelsea
Country of Origin
United Kingdom
About product
Hazelnut lattes have been all the rage recently, and there's no better base for your brew than this delectable coffee blend.
If you're looking for a dessert-worthy treat, add a dash of syrup, top with thickly foamed milk and add flaked roasted hazelnuts to top it all off. If you're in the mood for something simpler, however, serve it like the French do, as a classic café noisette.
– Grind: omni-grind, which is suitable for most brewing tools and coffee machines
– Roast: medium
– Number of servings (using 15 g per cup): 200 g = 13 cups
– Suited perfectly for: cafetière, Barista & Co "Brew It Stick", brewing straight in a cup…
– Serving suggestion: enjoy hot, iced or cold-brewed
– Café-style coffees to try at home: there's no set of rules here, but the favourites for this particular coffee include cappuccino, latte, espresso and mocha
– Roasted and packed in the UK
Ingredients: ground arabica coffee, flavouring.
– No allergens
– No added sugars or sweeteners
– Suitable for vegetarians and vegans
Storage conditions: always store in an airtight container. Ground coffee should be used within 2 weeks of opening to ensure maximum freshness.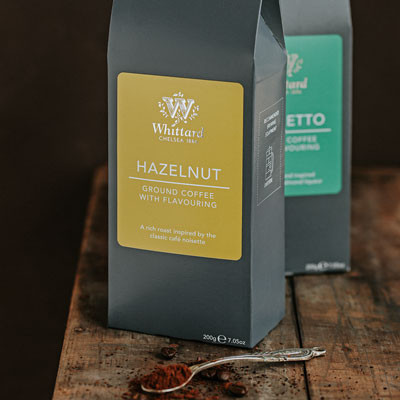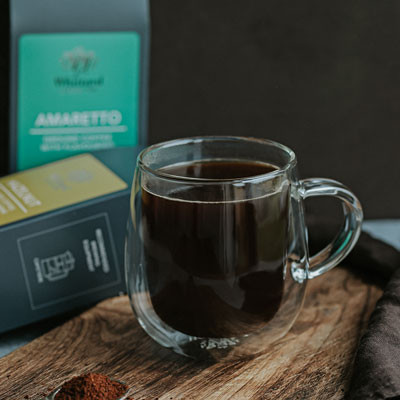 Frequently Asked Questions
Ask your question about the product