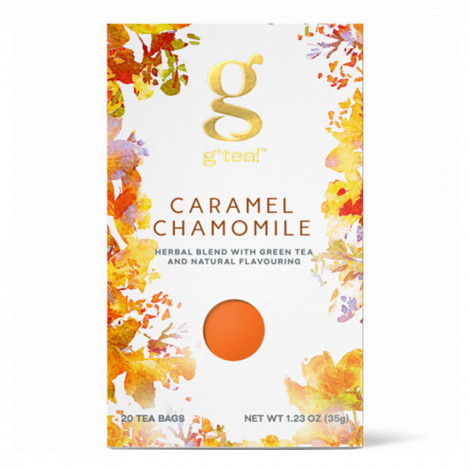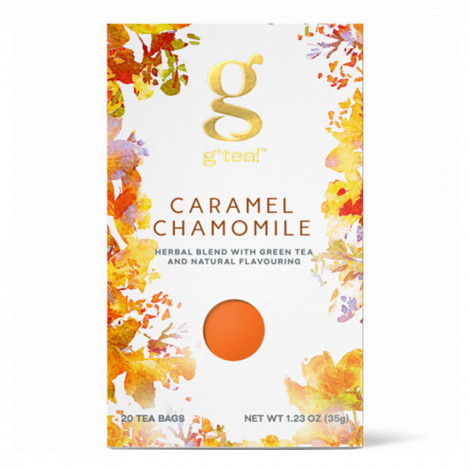 Herbal tea g'tea! "Caramel Chamomile", 20 pcs.
Delivery takes 3 – 5 days * 85% of orders are delivered the next day

Herbal tea g'tea! "Caramel Chamomile", 20 pcs.
In Stock
Specifications
Country of Origin
United Kingdom
About product
Enjoy this herbal blend made using green tea and natural caramel and chamomile flavouring!
How does this warm blend feel, you wonder? Imagine treating yourself to something healthy, yet delicious. Think ditching gym for Argentine tango classes—just because you always wanted to. Why not go ahead and give it a try?
– Allow to brew for 3–4 minutes
– 20 × 1.75-gram tea bags
Ingredients: green tea (48%), chamomile (30%), lemongrass (18%), natural caramel flavouring (4%). Tea leaf country of origin: China.
Storage conditions: best stored in a dry, cool place, at a relative humidity below 70%. Keep in a sealed package or container, away from strong-smelling products.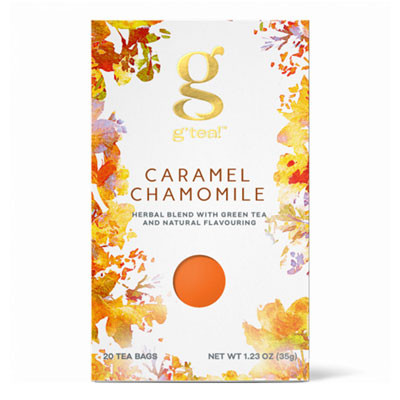 Frequently Asked Questions
Ask your question about the product