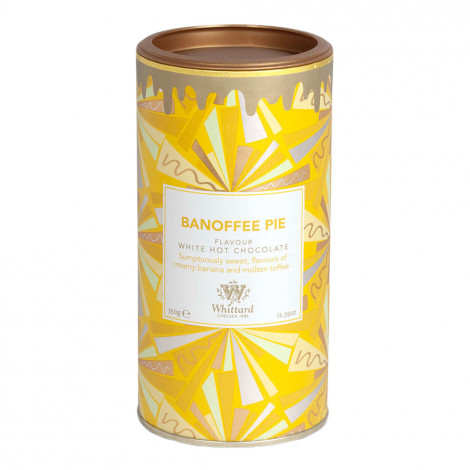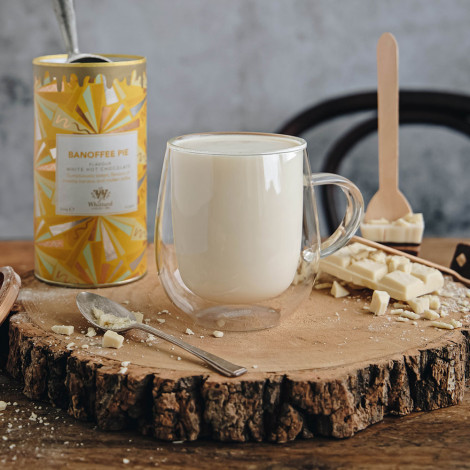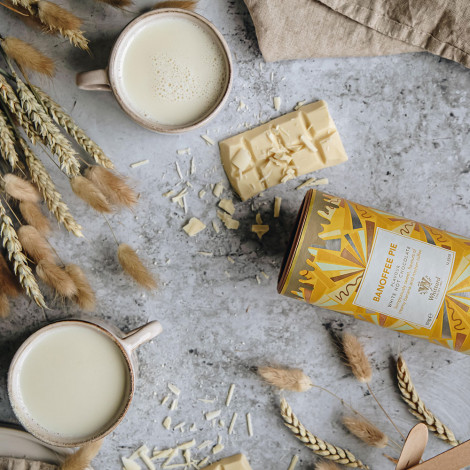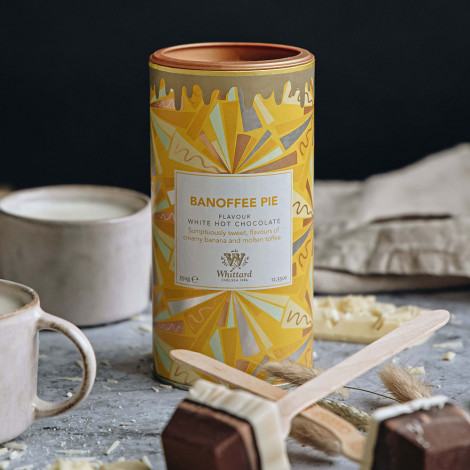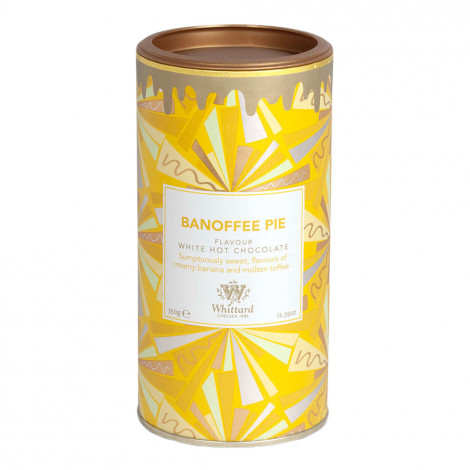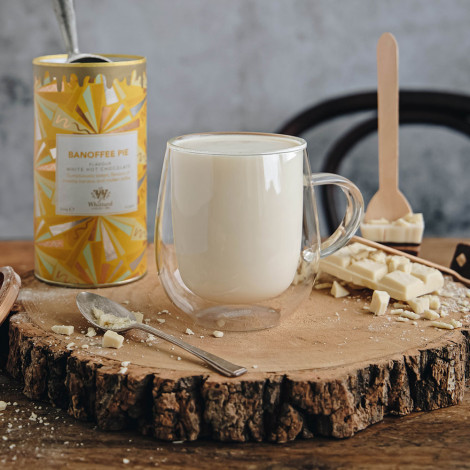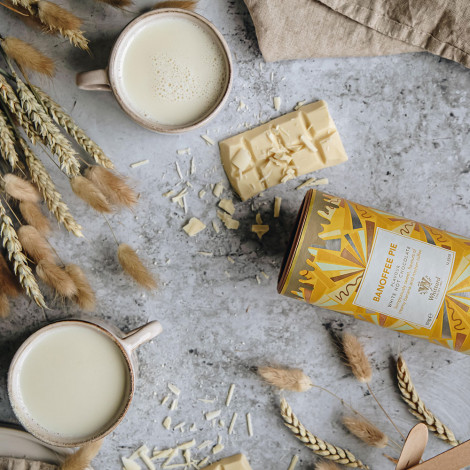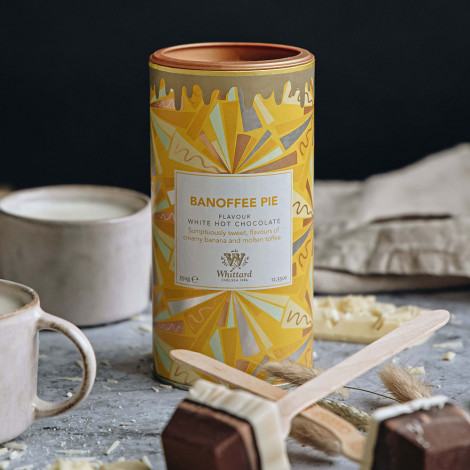 Hot chocolate Whittard of Chelsea "Limited Edition Banoffee Pie", 350 g
Hot chocolate Whittard of Chelsea "Limited Edition Banoffee Pie", 350 g
In Stock
Specifications
Chocolate type
Hot Chocolate
Manufacturer
Whittard of Chelsea
Total fat, of which saturated fat
9 g
Carbohydrates, of which sugars
75 g
Country of Origin
United Kingdom
About product
Meet yet another dessert-inspired hot chocolate from Whittard of Chelsea! The winning combination of creamy banana and molten toffee never fails to please. Add white chocolate into the mix and you'll make it even better! For the creamiest, smoothest cuppa, try mixing the powder with hot milk (or your preferred milk alternative) rather than water.
The famous banoffee pie was developed in 1971 by the owner and chef of The Hungry Monk Restaurant in Jevington, East Sussex. Having tried out various additions to the layer of soft toffee, including apples and mandarin oranges, the two finally combined toffee with banana — and they got it right! The dish proved so popular that the recipe was quickly adopted by numerous other restaurants throughout the world and became Margaret Thatcher's favourite food to cook. The word "banoffee" has even entered the English language and is now used to describe any food or product that tastes or smells of both banana and toffee. Now you can enjoy banoffee as a drink — all thanks to the famous Whittard of Chelsea!
Number of servings (using 3 heaped teaspoons/20 g per mug for hot chocolate or 2 tablespoons/28 g per mug for a delicious milkshake): 350 g = 17 mugs of hot chocolate/12 milkshakes
Ingredients: sugar, cocoa butter (15%), skimmed milk powder, whey powder (milk), dextrose, flavouring, salt, emulsifier: E450 (diphosphates).
Suitable for vegetarians.
Storage conditions: store in a cool, dry place.
Frequently Asked Questions
Ask your question about the product