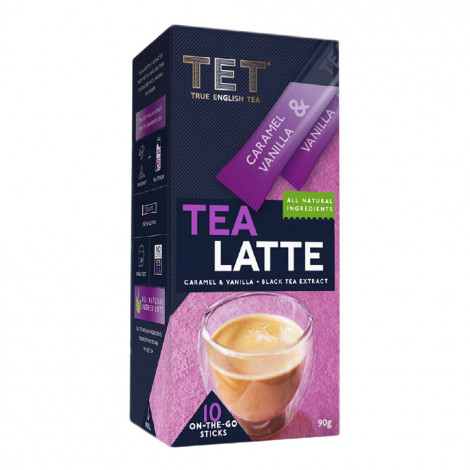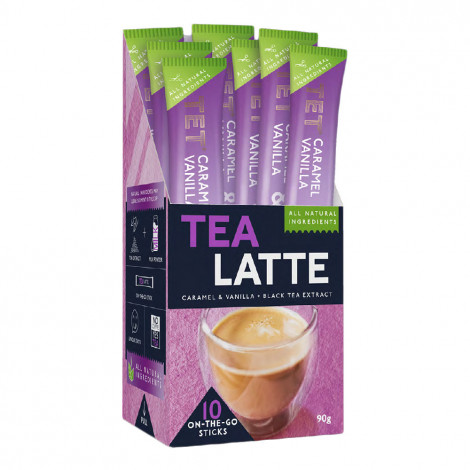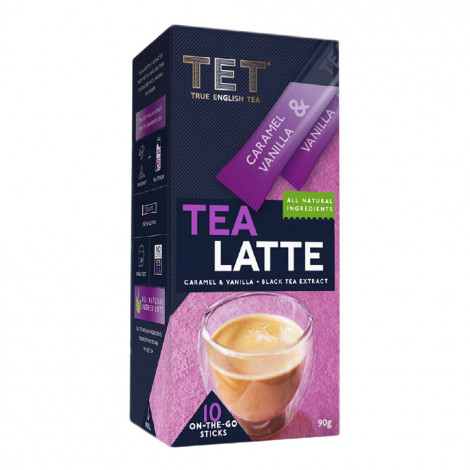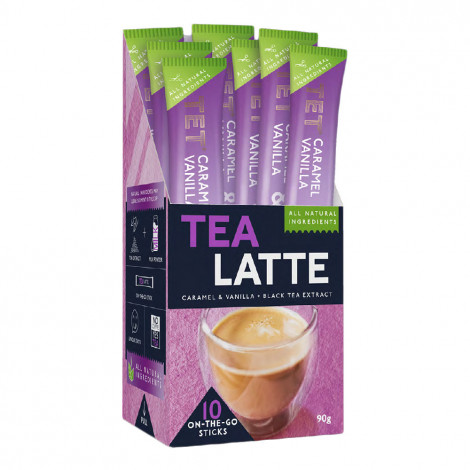 Instant tea drink True English Tea "Caramel and Vanilla Tea Latte", 10 pcs.
Delivery takes 3 – 5 days * 85% of orders are delivered the next day

Instant tea drink True English Tea "Caramel and Vanilla Tea Latte", 10 pcs.
In Stock
Specifications
Manufacturer
True English Tea
Country of Origin
United Kingdom
About product
This tea latte offers the delicate taste of vanilla perfectly balanced by the addition of natural caramel flavour.
Black tea and milk form a unique ingredient pairing enjoyed by millions of people all over the world. A truly innovative drink, tea latte consists of natural ingredients, features a vibrant flavour palette, serves as an excellent alternative to coffee, hot chocolate or sweet cocoa, and shines a whole new light on beverages in sticks. Its convenience lets you sit back and relish the moment!
* For a delicious brew, mix 150 ml of water at a temperature of around 95 °C with the tea latte powder
* 10 x 9-gram on-the-go sticks
Ingredients: skimmed milk powder, powdered sugar, black tea extract, natural caramel flavouring, natural biscuit flavouring, natural vanilla flavouring.
Storage conditions: store in a cool, dry place, away from bright light and strong odours.
***
About True English Tea (TET)
TET is a true English tea created with respect for the English tea drinking traditions. It does not chase after fashion. Classic English black tea blends are its priority. The philosophy of TET blends:
* Adhering to the English tea drinking traditions;
* Representing only the most popular English blends on the market;
* Using 100% natural ingredients;
* Using select teas from India, Kenya, Sri Lanka and China, which are rightfully considered to be the best in the world;
* Guaranteeing consistency of taste in every cup with the help of quality control performed at every stage of production.
Frequently Asked Questions
Ask your question about the product