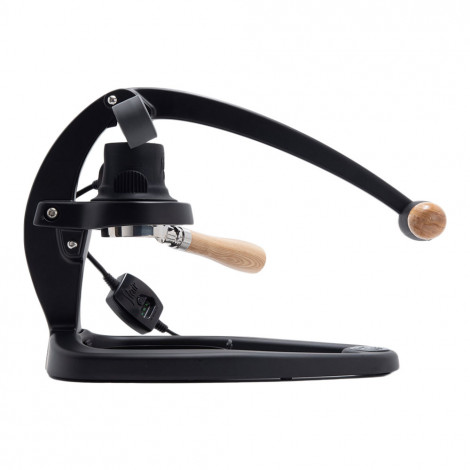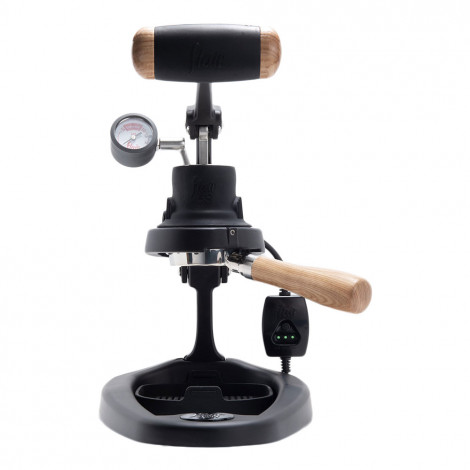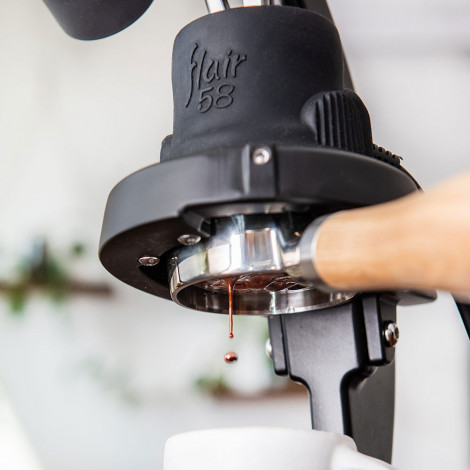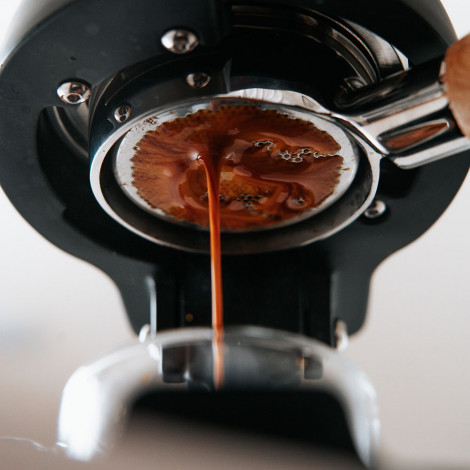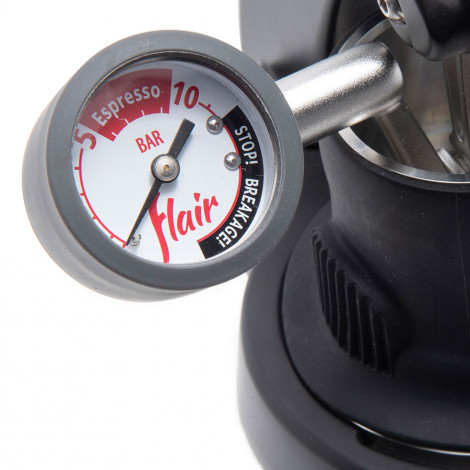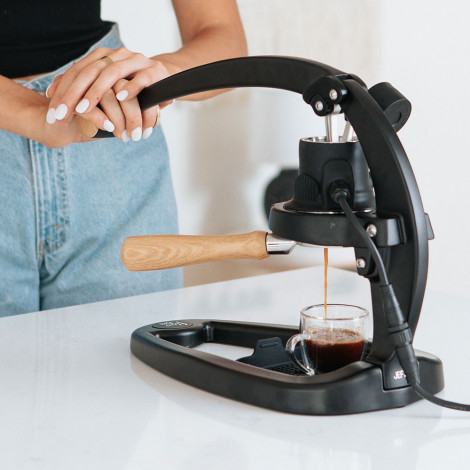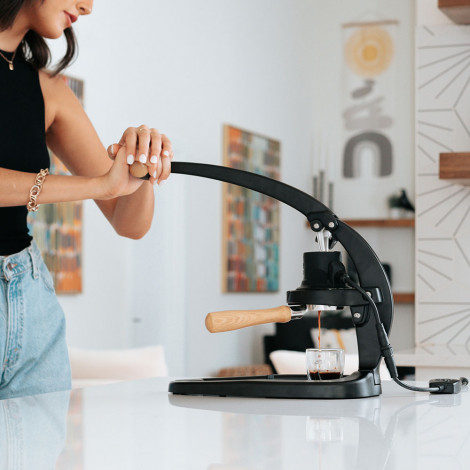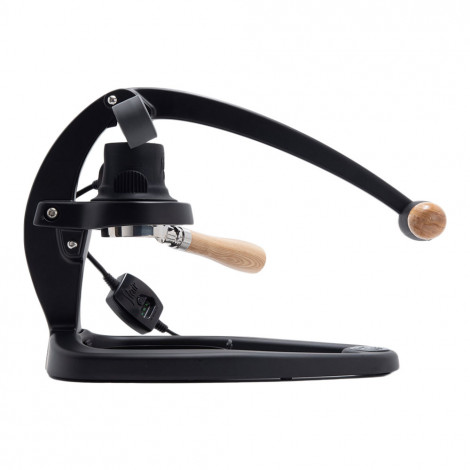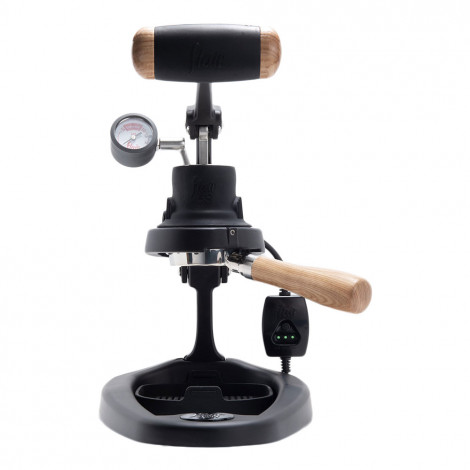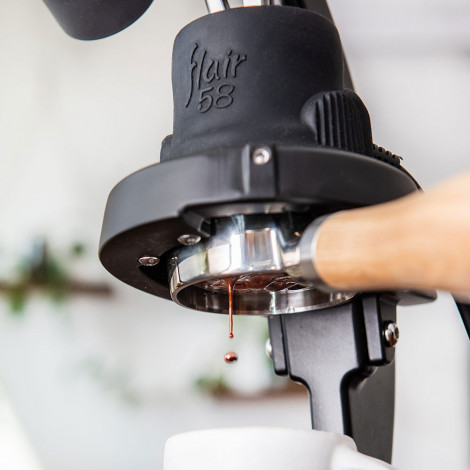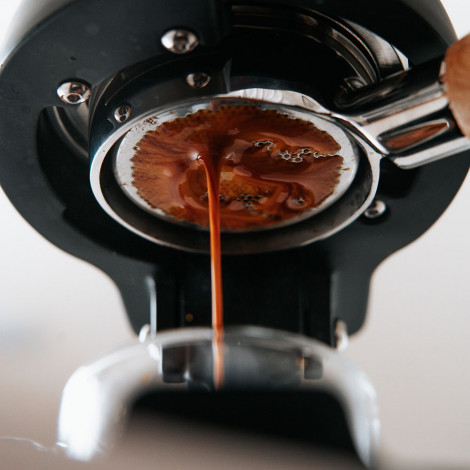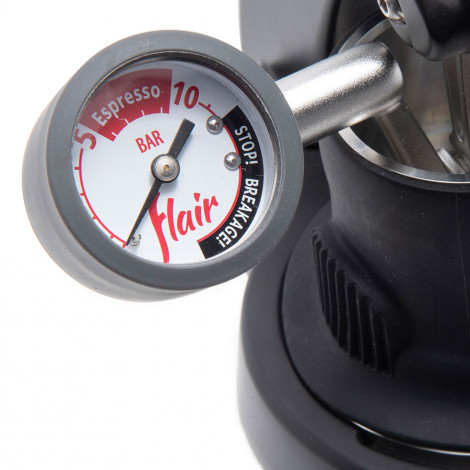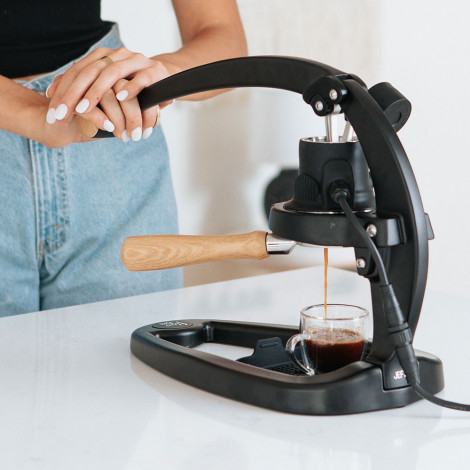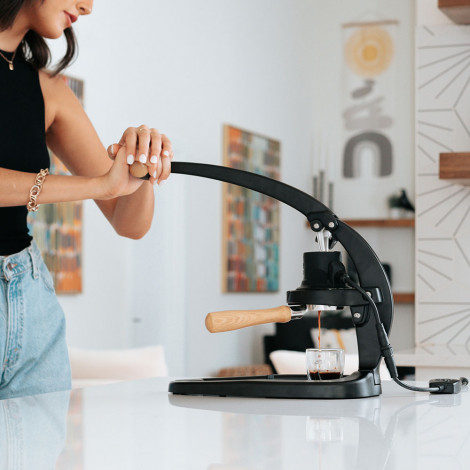 Manual espresso maker Flair Espresso Flair 58
Become a member of COFFEE FRIEND'S VIP program and receive up to 5 vouchers of 10 € each for your upcoming purchases at COFFEE FRIEND'S online store. More information will be provided via your personal e-mail address once you've completed your purchase. The offer applies exclusively to natural persons.
In stock at our central warehouse (available for online purchase).
Delivery takes 3 – 5 days * 85% of orders are delivered the next day

Manual espresso maker Flair Espresso Flair 58
In Stock
Specifications
Type
Manual espresso makers / Portable coffee makers
Coffee machine uses
Ground coffee
Diameter of filter handle basket
58 mm
Country of Origin
United States of America
Number of black coffees prepared at once
1
About Flair Flair 58
"Flair 58" has been created for espresso aficionados who aren't willing to sacrifice anything on their way to espresso greatness.
"Flair 58" features the company's first industry-standard 58-mm portafilter for enhanced compatibility with brewing tools, as well as the custom Preheat Control System that allows the user to preheat their brew head to one of the three available temperatures. This enhancement of thermal management is key to delivering consistent, beautiful espresso.
Key features:
• Newly designed lever engagement, now with a retractable piston, making back-to-back shots fast and convenient;
• Standard 58-mm portafilter, which provides the user with endless options in terms of baskets and brewing tools;
• Elongated lever with a T-grip handle that makes pulling shots easier and more convenient;
• Built-in preheating system that self-preheats when turned on and does not require a preheat with hot water;
• New integrated thermal management system with three settings to ensure proper brewing temperature and thermal stability for extended pre-infusions;
• Wider, more stable base that offers better counter grip and increased compatibility with espresso scales.
Frequently Asked Questions
Ask your question about the product