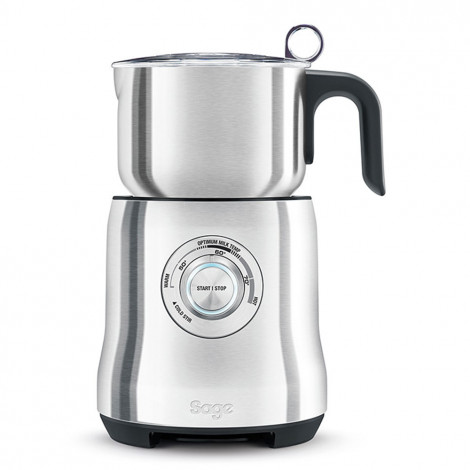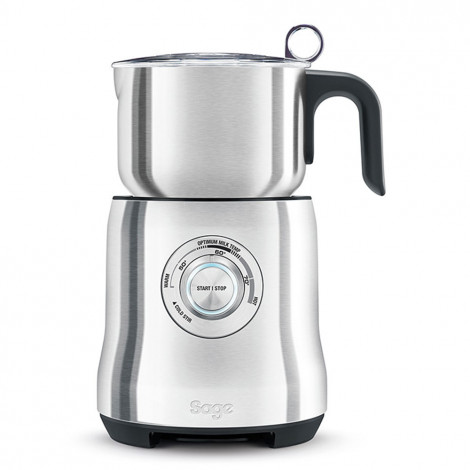 Electric milk frother Sage "the Milk Cafe™ SMF600"

Electric milk frother Sage "the Milk Cafe™ SMF600"
In Stock
About product
If you're a fan of milk-based coffee drinks, the Sage milk frother "the Milk Cafe™ SMF600" is just right for you! With a capacity of 740 ml (about 3 cups), it's the perfect machine for making milk foam in different consistencies – for the ultimate creamy lattes and rich cappuccinos.
TWO FROTHING OPTIONS
It comes with two frothing discs: one for latte and one for cappuccino. Simply choose the appropriate disc, insert it into the milk jug, add your favourite milk, select the desired temperature, hit START and get ready for perfection.
INDUCTION HEATING
The gentle, even heat distribution achieved through this progressive process creates the tiny bubbles perfect for the ultimate hot milk drinks.
AUTOMATIC SWITCH-OFF
Once "the Milk Cafe" has reached your desired temperature, the machine puts itself to sleep.
CONVENIENT DETAILS
The jug lid with a unique ring pull design ensures the lid is easy to remove, yet sealed tight during operation. The small measuring cap in the lid is perfect for measuring and adding ingredients, such as chocolate powder, once frothing has started.
EASY TO CLEAN
The daily maintenance of this frother will be as easy as it can be: the stainless-steel milk jug is dishwasher-safe.
Frequently Asked Questions
Ask your question about the product