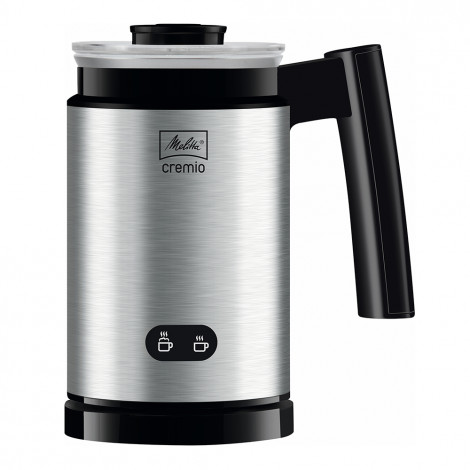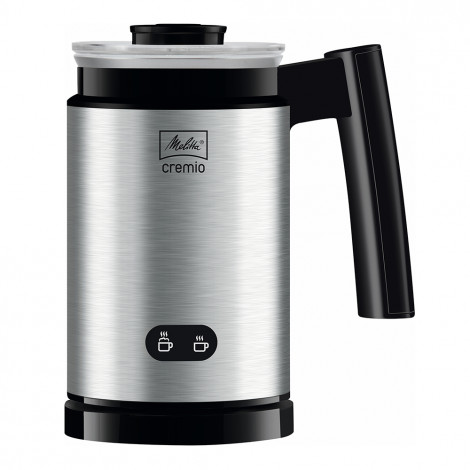 Electric milk frother Melitta "Cremio Stainless Steel"

Electric milk frother Melitta "Cremio Stainless Steel"
In Stock
About product
The perfect milk froth instantaneously! Milk frother Melitta "Cremio" is created to prepare the perfect milk froth (hot and cold) and heated milk for your favourite beverages: be it creamy cappuccino, cold frappe, fancy cocktail or hot chocolate.
Melitta "Cremio" prepares the silky milk froth of perfect consistency both from diary milk, creamer or plant-based milk. You can choose hot or cold milk froth function (capacity: 100 – 150 ml of milk)
* For the best frothing results it is recommended to use milk with high protein content.
Choose hot milk function for preparation of hot chocolate or just for a glass of hot milk (capacity: 100 – 250 ml).
Due to the easy removable upper lid it is easy to add and pour the milk. The handle is convenient to grasp, while the surface of the frother is coated with a special cool touch material. Symbols for functions are easy understandable.
The lid and the whisk are dishwasher safe. The inner side of frother is coated with a special non-stick material, it can be easily cleaned with a wet cloth and dishwasher liquid.
Frequently Asked Questions
Ask your question about the product