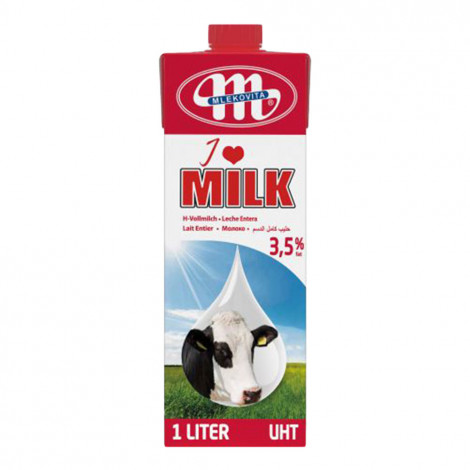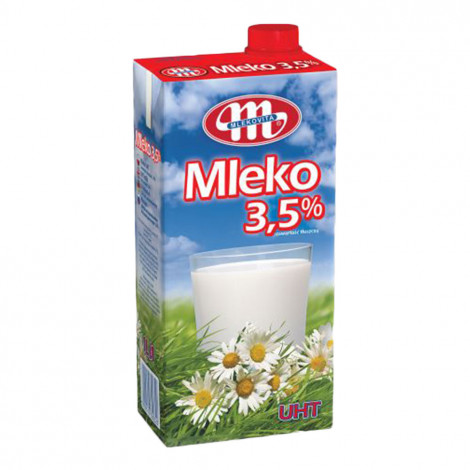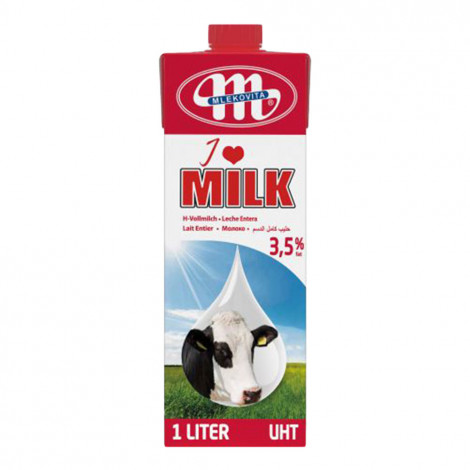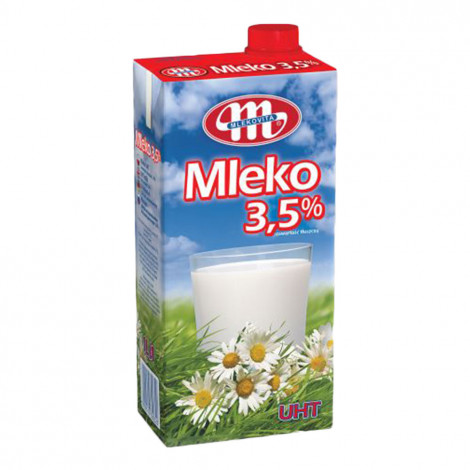 Milk Mlekovita UHT 3,5%, 1 l
Delivery takes 3 – 5 days * 85% of orders are delivered the next day

Milk Mlekovita UHT 3,5%, 1 l
In Stock
Specifications
Total fat, of which saturated fat
1 g
Carbohydrates, of which sugars
4.7 g
About product
Obtained in some of the environmentally friendliest, cleanest areas of Poland, "Mlekovita UHT 3,5%" boasts a particularly high nutritional value. Not only is it an excellent source of calcium, but it also contains proteins and fats that are particularly easy to digest.
You'll find numerous different fat contents amongst the wide assortment of UHT milks available, and can choose from 0.5%, 1.5%, 2%, 3.2% or 3.5%. The healthiest choice, however, is the one where the fat content is closest to that of natural, unprocessed milk—which would be 3.5%. Milk like that contains all of the nutrients necessary for the proper functioning of the human body, in the best proportions and in a form that's the easiest to digest.
"Mlekovita UHT 3,5%" is recommended for people of all ages: it can be consumed on its own or used to make milk soup, pudding, cakes, pies, pancakes and various other dishes. Adding it to your coffee or tea is a great idea too, of course!
Ingredients: 100% milk.
Storage condtitions: store in a cool and dry place. Once opened, keep in the fridge and consume within 3 days.
Frequently Asked Questions
Ask your question about the product