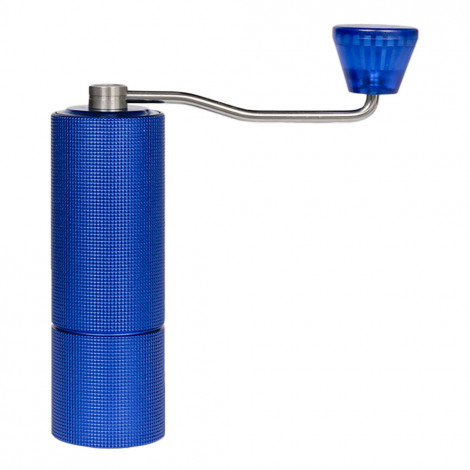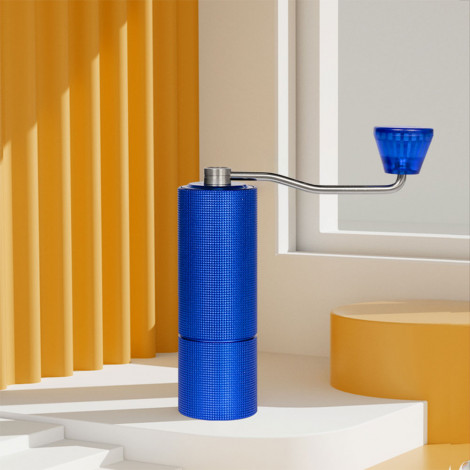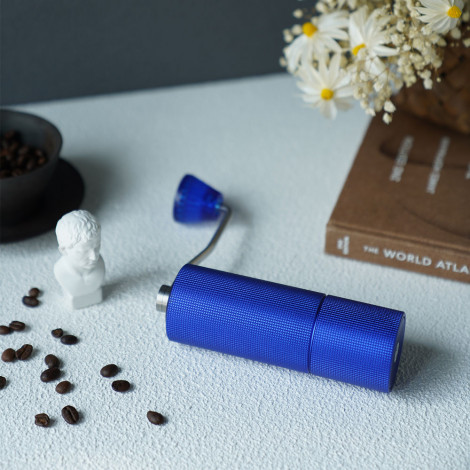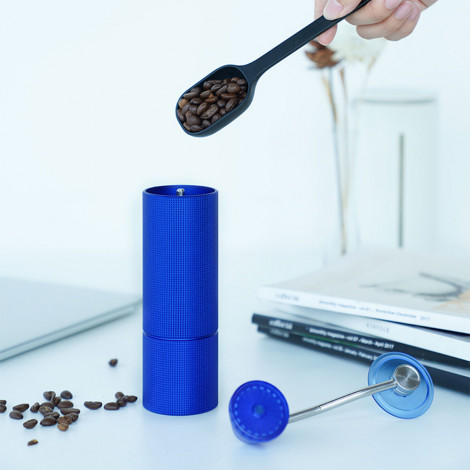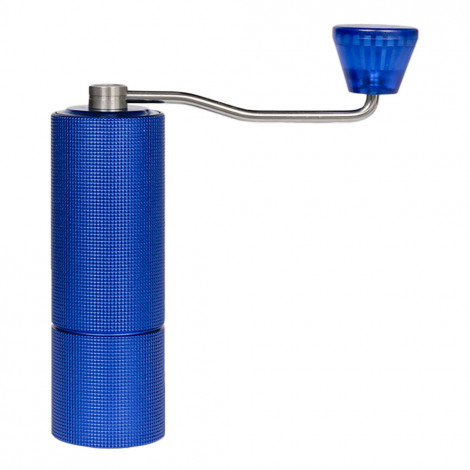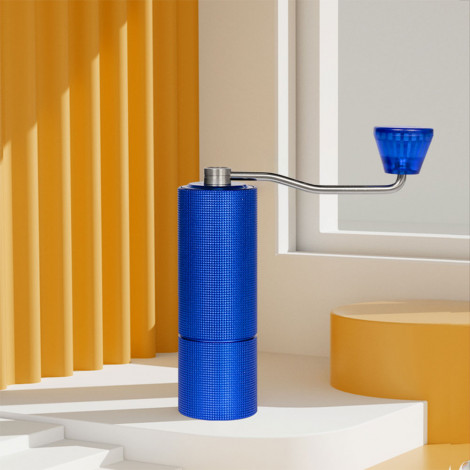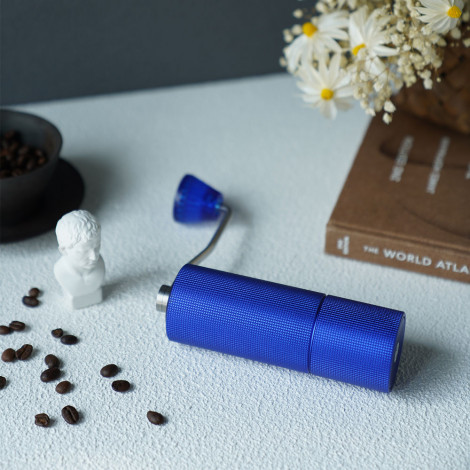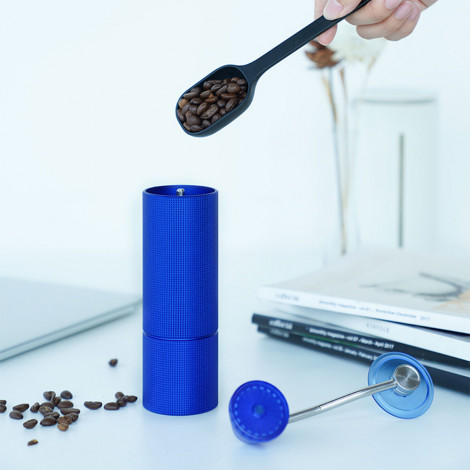 Refurbished coffee grinder TIMEMORE Chestnut C2 Royal Blue
Product is no longer in production.

Refurbished coffee grinder TIMEMORE Chestnut C2 Royal Blue
In Stock
Specifications
Type of coffee grinder
Manual
Burr construction
Conical
About product
This high quality anti-static manual coffee grinder is ideal for brewing beginners.
FEATURES
–High precision thanks to the patented point-to-point coarseness adjuster
–Suited for the espresso brewing method (in addition to pour-over and French press)
–Stainless-steel burrs coated with titanium for extra sharpness
–Hexagon lock crank handle means less effort put into grinding
–Aluminium bean container
–Checkered pattern design for an easy grip
–Easy to hold and carry (body diameter: 52 mm)
–Length: body: 147 mm, handle: 159 mm
–Capacity: ~25 g
TIMEMORE: GIVING YOU MORE TIME TO ENJOY DELICIOUS COFFEE
Established in 2012 by several coffee lovers, TIMEMORE is a relatively young company based in China that has nevertheless already managed to make waves in the coffee industry. Their products are aimed at fans of specialty coffee who enjoy brewing their drinks manually at home. From hand grinders and brewing scales to kettles and French presses, TIMEMORE combines careful design and thoughtful craftsmanship in every single coffee maker or accessory they produce. To TIMEMORE, this work is an art. Their products help coffee lovers all over the world to slow down for a moment and take some time to enjoy a delicious, expertly prepared drink.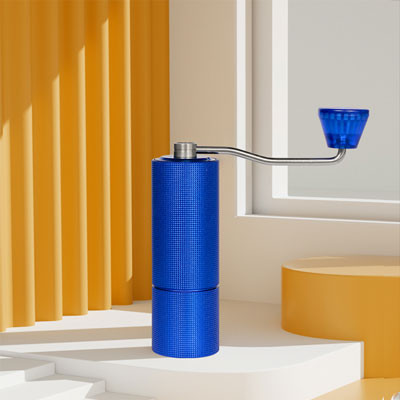 Frequently Asked Questions
Ask your question about the product