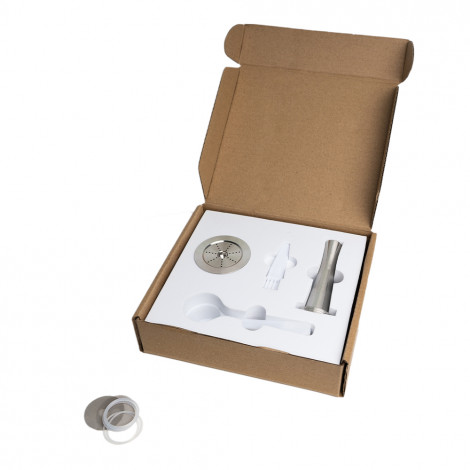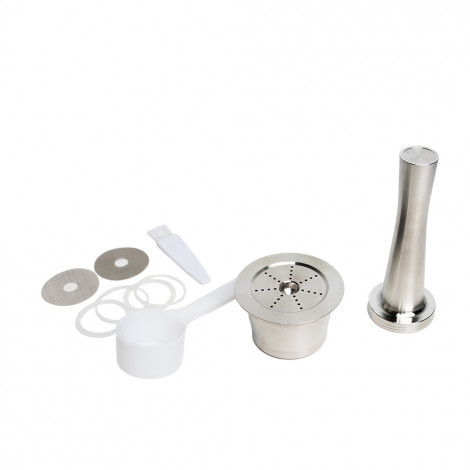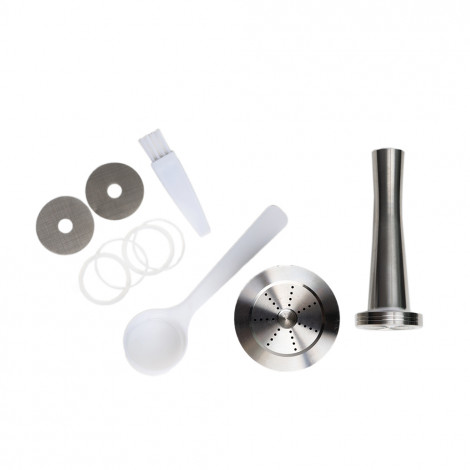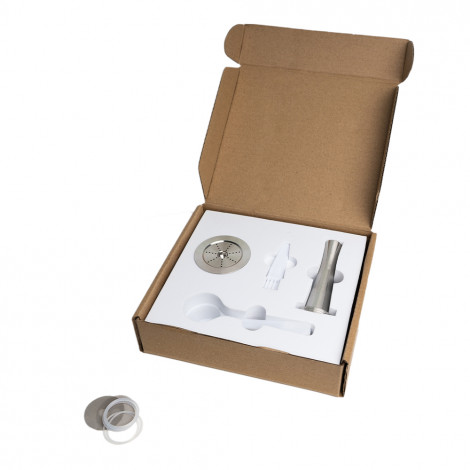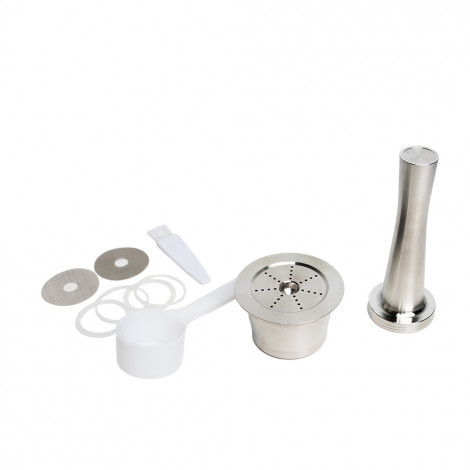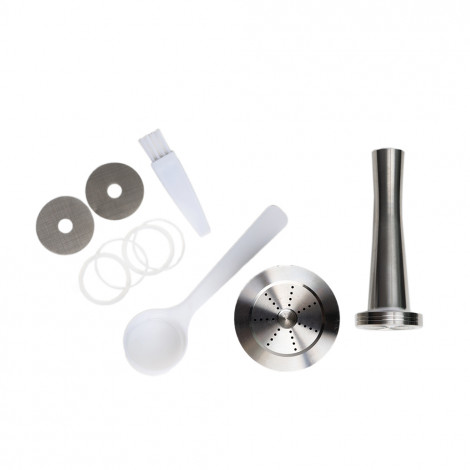 Reusable capsule with a tamper for Tchibo capsule coffee machines Everise
Delivery takes 3 – 5 days * 85% of orders are delivered the next day

Reusable capsule with a tamper for Tchibo capsule coffee machines Everise
In Stock
Specifications
Coffee type
Coffee capsules
Country of Origin
Singapore
About product
Do you have a "Tchibo" capsule coffee machine at home? Do you feel like you've already tried every "Tchibo" flavour on offer, and now you're craving something new? Or perhaps you've been looking for ways to make your brewing ritual more environmentally friendly?
If you've answered any of these questions affirmatively, we suggest giving this reusable capsule designed for "Tchibo" capsule coffee machines a try! It's bound to delight those who like to have a variety of flavours at their disposal (you'll be able to fill the capsule with any coffee you wish), care about the environment, or simply want to enjoy delicious coffee at an affordable price (yes, this reusable capsule will help you save money too!).
For an even greater ease of use and finer flavour, a 30-mm tamper is also included.
Features:
Dimensions: top width: 46 mm; height: 47 mm; weight: 67 g
Material: 304 stainless steel + food-grade silicone rubber
Suited for the following coffee machines:
– Caffitaly s21
– Caffitaly s22
– Caffitaly Ruby
– Tchibo Cafissimo Pure Ruby
– Tchibo Cafissimo Mini
Frequently Asked Questions
Ask your question about the product