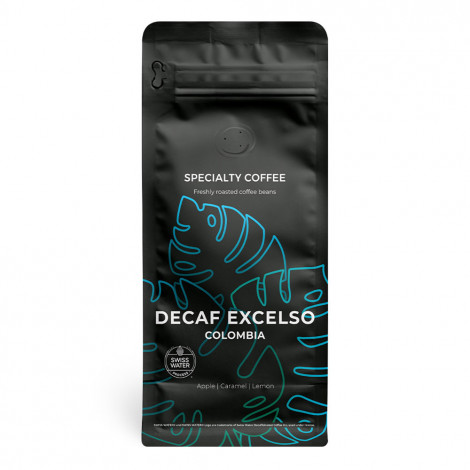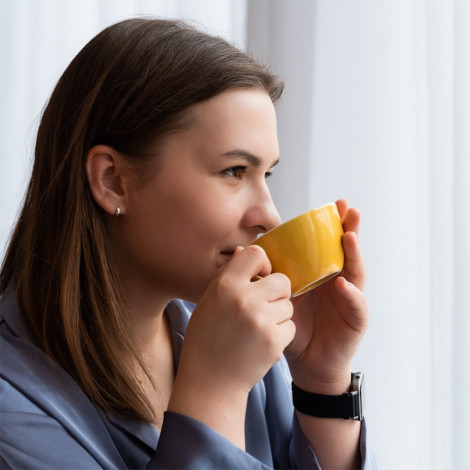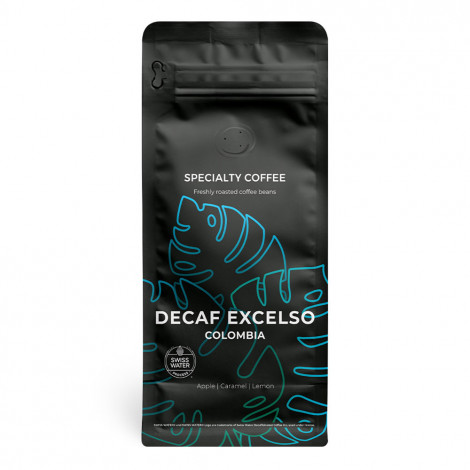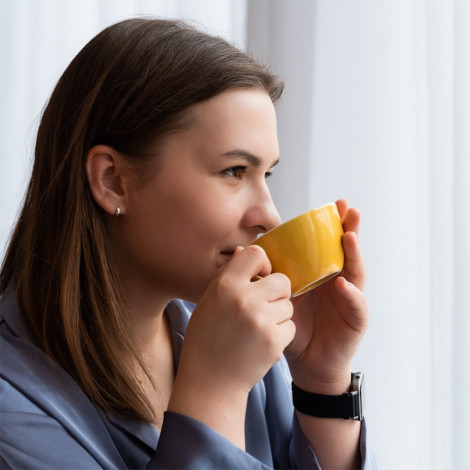 Specialty decaf coffee beans "Colombia Decaf Excelso", 250 g
Colombia
Single-origin
Medium

Specialty decaf coffee beans "Colombia Decaf Excelso", 250 g
In Stock
Specifications
Coffee kind
Single-origin
Manufacturer
Coffee Friend
Coffee origin region
Colombia
Country of Origin
Lithuania
Coffee feature
Decaffeinated
Coffee beans type
100% Arabica, Specialty coffee
About product
This is a pleasantly sweet coffee, combining notes of chocolate and caramel with refreshing, subtly acidic hints of apple and citrus.
We're excited to introduce to you the first decaffeinated "Coffee Friend" specialty coffee! These beans originate from the famous Colombian Huila region — its specialty coffee varieties are known all over the world. Raw coffee beans are transported to Vancouver, Canada, where the plant managed by the Swiss Water Decaf company is located. Once there, caffeine is removed from the beans using one of the world's best caffeine removal technologies, namely the famous Swiss Water®.
The Swiss Water® caffeine removal method is a gentle process that uses fresh, pure water only (no chemicals at all!). Raw coffee beans are immersed in warm water — this is when the caffeine and its flavour elements start melting away. Later on, the next batch of coffee is soaked in the same liquid — this time around, caffeine is removed, yet the water, which is saturated with the flavour of the earlier batch, preserves the original taste of the beans. The result is the removal of up to 99.9 percent of caffeine, as well as the retained flavour and aroma of the beans. This subtle and tender process is used exclusively for specialty coffee varieties of the highest quality.
Due to its exceptional quality and flavour, this coffee is marked as Specialty. The SCA has scored it 81.5 points out of 100.
COUNTRY: Colombia
REGION: Huila
MANUFACTURER: Swiss Water Decaf
ALTITUDE: 1000+ m
VARIETY: Castillo, Caturra, Colombia, Typica
PROCESS: Swiss Water Decaf
ROAST LEVEL: Medium
TASTING NOTES: Apples, Caramel, Lemon
Ingredients: roasted decaffeinated coffee beans.
Storage conditions: keep sealed in a dark, dry and cool place.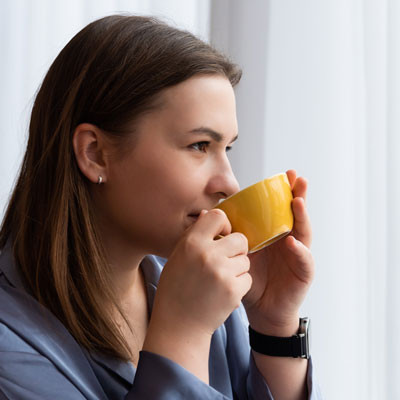 Taste guide
Apples
Caramel
Lemon
Coffee passport
Coffee origin region
Colombia
Coffee kind
Single-origin
Decaffeinated
Frequently Asked Questions
Ask your question about the product