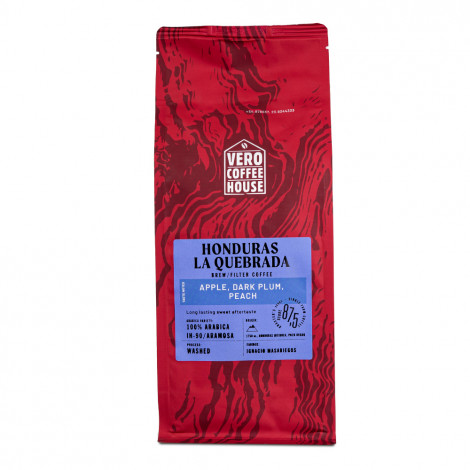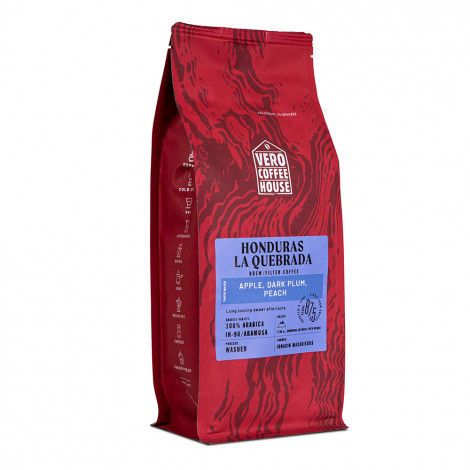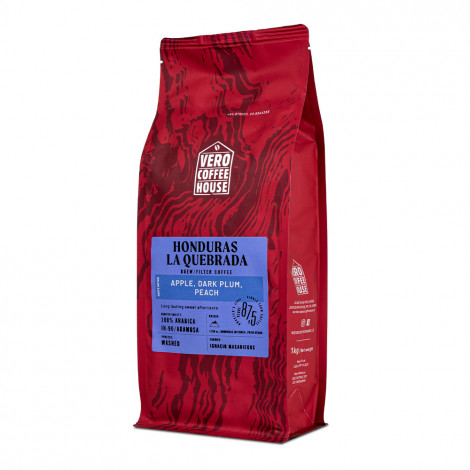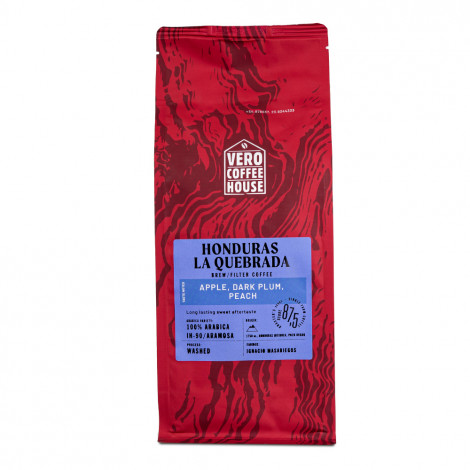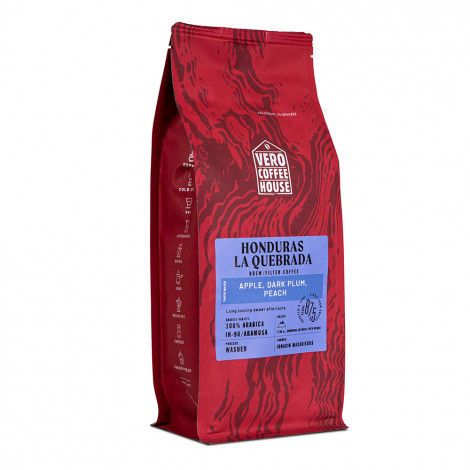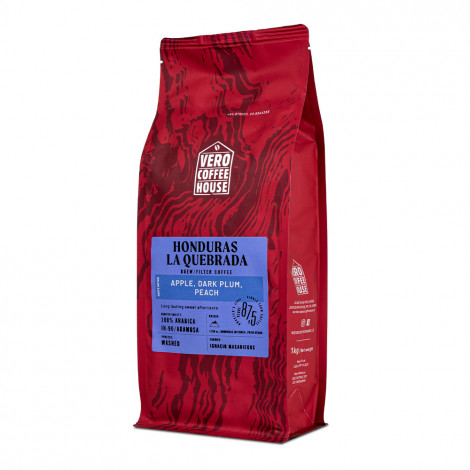 Specialty coffee beans Vero Coffee House Honduras La Quebrada, 1 kg
Honduras
Single-origin
Medium
Product is no longer in production.

Specialty coffee beans Vero Coffee House Honduras La Quebrada, 1 kg
In Stock
Specifications
Coffee kind
Single-origin
Manufacturer
Vero Coffee House
Coffee origin region
Honduras
Country of Origin
Lithuania
Coffee beans type
100% Arabica, Specialty coffee
About product
This complex and multi-layered coffee from Honduras tempts the taste buds with its mild apple-y acidity. Sweet notes of plums and peaches linger on your palate for a while after having a cup. Together, these hints create an unforgettable symphony of flavours.
Due to its exceptional quality and taste, this coffee is marked as Specialty. According to the SCA grading system, it scores 87.5 points out of 100.
COUNTRY: Honduras
REGION: Intibuca, Pozo Negro
FARM: Ignacio Masariegos
VARIETY: 100% Arabica IH-90/Aramosa
PROCESS: Washed
ROAST PROFILE: Medium
TASTING NOTES: Apples, Dark plums, Peaches
Recommended brewing methods: Hario V60, Chemex, Aeropress, pour-over.
Ingredients: roasted coffee beans.
Storage conditions: store in a dry, cool place.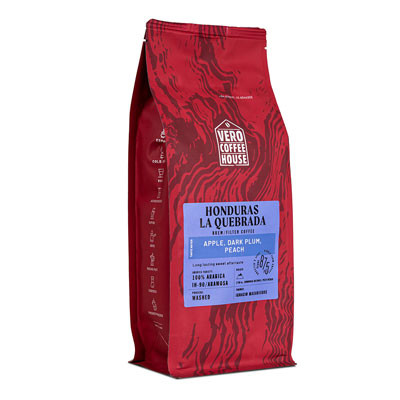 Taste guide
Apples
Peach
Coffee passport
Coffee origin region
Honduras
Coffee kind
Single-origin
Frequently Asked Questions
Ask your question about the product