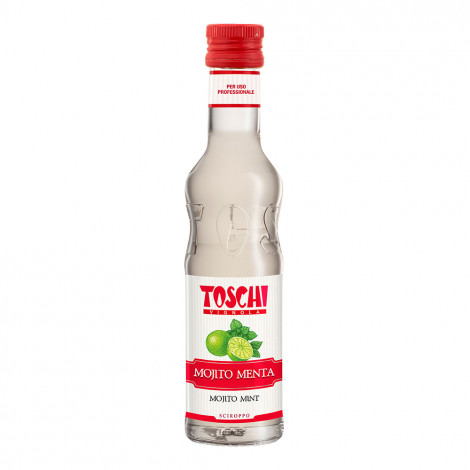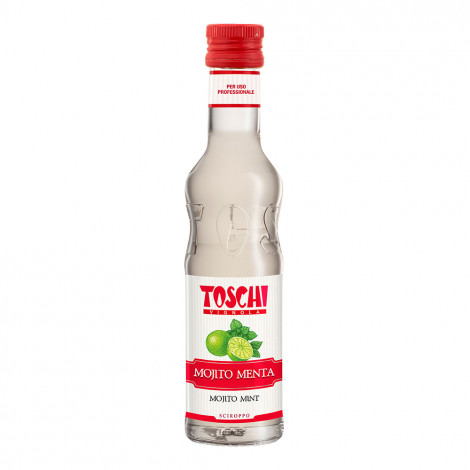 Syrup Toschi Mojito Mint, 250 ml
Promotion is only valid for carts with two syrups in them. The company reserves the right to change the conditions of this promotion at any time. Promotion is valid until 27.06.2023.
Product is no longer in production.

Syrup Toschi Mojito Mint, 250 ml
In Stock
Specifications
Capacity (liquids)
250 ml
Total fat, of which saturated fat
0 g
Carbohydrates, of which sugars
85.8 g
About product
This high-concentration mojito-mint syrup from Toschi is ideal for the preparation of long drinks.
Toschi has always been a top player in the syrup market: it has been manufacturing syrups since 1945 and is currently exporting them to countries all over the world. The top-notch quality of Toschi syrups has been a key element in establishing the company's success throughout the years. Toschi products are the ideal complement to slushies, desserts, milkshakes, long drink cocktails and various coffee beverages.
How to use it?
Mix 1 part of syrup with 6–8 parts of water or other ingredients.
Ingredients: cane sugar, water, lime juice (1%), acidifier: citric acid, natural mint and lime flavouring, flavouring substances.
Storage conditions: shake well before use. Store in the refrigerator once opened.
Frequently Asked Questions
Ask your question about the product