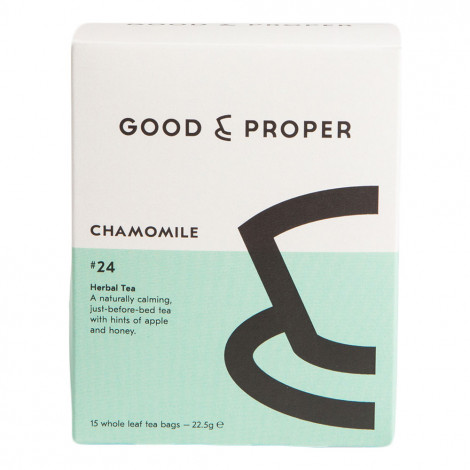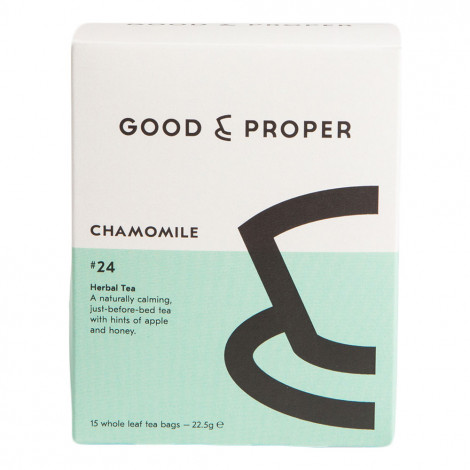 Herbal tea Good & Proper Chamomile, 15 pcs.
Product is no longer in production.

Herbal tea Good & Proper Chamomile, 15 pcs.
In Stock
Specifications
Tea type
Fruit-herbal tea
Manufacturer
Good & Proper
Country of Origin
United Kingdom
About product
Natural chamomile tea is perfect for a fresh and sweet cup of tea. You can feel the natural hints of apples and honey. Very calming and great for drinking even late at night before going to sleep.
The tea company Good and Proper from the United Kingdom is well known by the best hotels and restaurants in the country. The line of tea bags is created to conveniently enjoy tea at home. Each bag has enough space for the tea leaves to unfurl and for the aroma to spread. The bags are biodegradable and compostable. The outer packaging is 100% recyclable.
Ingredients: 100 % chamomile.
Storage conditions: store in a dry place, airtight closed, at room temperature.
Frequently Asked Questions
Ask your question about the product