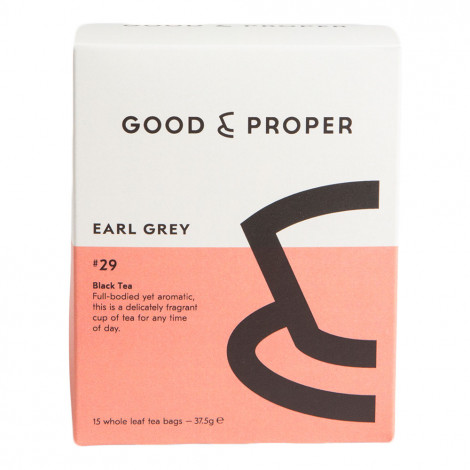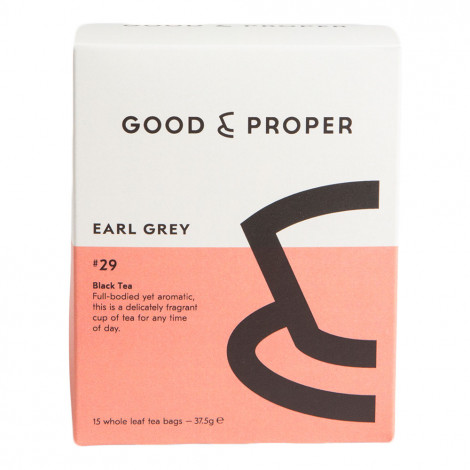 Black tea Good & Proper Earl Grey, 15 pcs.
Product is no longer in production.

Black tea Good & Proper Earl Grey, 15 pcs.
In Stock
Specifications
Manufacturer
Good & Proper
Country of Origin
United Kingdom
About product
A blend of Ceylon black tea from Sri Lanka and Italian bergamot oil. The natural citrus and pine notes of black tea go well with slightly spicy bergamot. Extremely fragrant tea, which is delicious to drink with or without milk, or with a slice of lemon.
The tea company Good and Proper from the United Kingdom is well known by the best hotels and restaurants in the country. The line of tea bags is created to conveniently enjoy tea at home. Each bag has enough space for the tea leaves to unfurl and for the aroma to spread. The bags are biodegradable and compostable. The outer packaging is 100% recyclable.
Ingredients: Ceylon black tea, bergamot oil.
Storage conditions: store in a dry place, airtight closed, at room temperature.
Frequently Asked Questions
Ask your question about the product