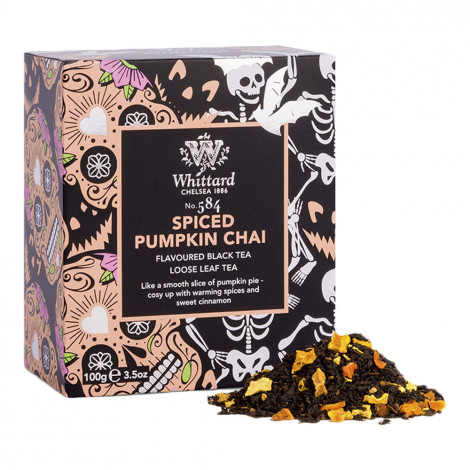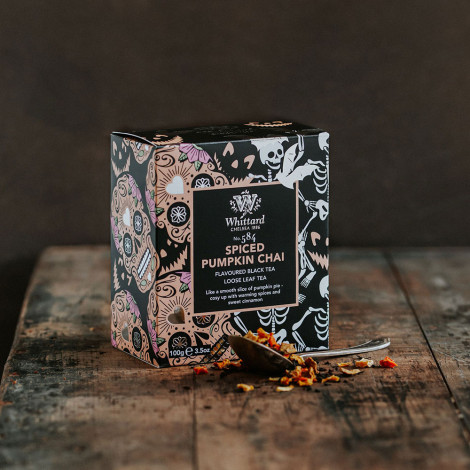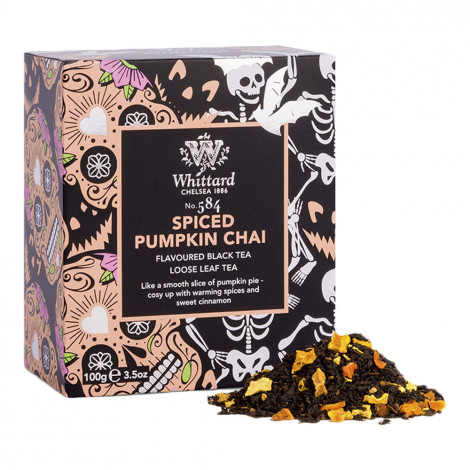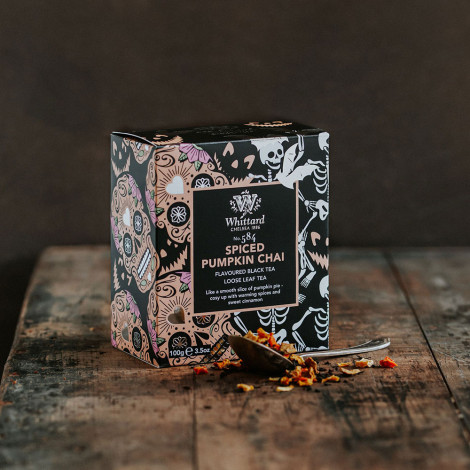 Tea Whittard of Chelsea "Spiced Pumpkin Chai", 100 g
Product is no longer in production.

Tea Whittard of Chelsea "Spiced Pumpkin Chai", 100 g
In Stock
Specifications
Manufacturer
Whittard of Chelsea
Country of Origin
Germany
About product
A rich, soft and mellow drink to keep you company as the nights draw in. Brimming with real pumpkin pieces, ginger and cinnamon, it's an aromatic, creamy treat that will leave you wanting more. We recommend making yourself a nice cup of velvety chai latte, using warmed, frothed milk and a pinch (or two) of sugar.
Whittard of Chelsea was established by Walter Whittard, who opened a tea shop in London in 1886. Today, this retail chain selling tea and related products boasts more than fifty shops all over Britain.
Number of servings (using 1 tsp/2 g per cup): 100 g = 50 cups
Brewing time: 3–5 minutes
Ingredients: black tea, pumpkin (15%), ginger (10%), carrot, flavouring, cinnamon (5%), cloves (3%).
Suitable for vegetarians and vegans.
Storage conditions: store in a cool, dry place, away from bright light and strong odours. Once opened, store in an airtight container.
Frequently Asked Questions
Ask your question about the product