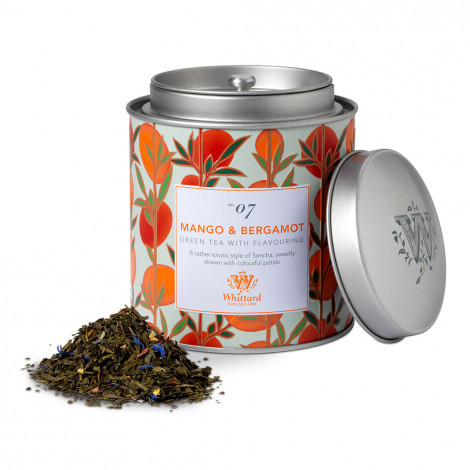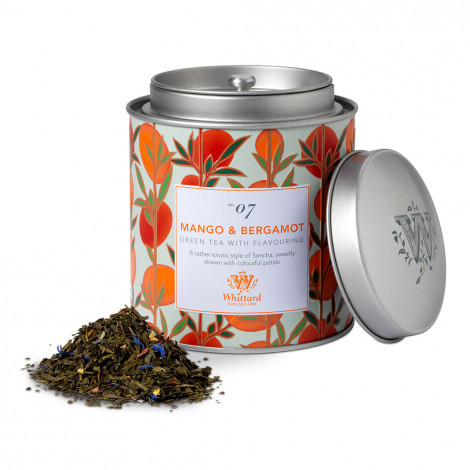 Tea Whittard of Chelsea "Tea Discoveries Mango & Bergamot", 100 g
Product is no longer in production.

Tea Whittard of Chelsea "Tea Discoveries Mango & Bergamot", 100 g
In Stock
Specifications
Manufacturer
Whittard of Chelsea
Country of Origin
United Kingdom
About product
This flavoured green loose-leaf tea is presented in a charming caddy with a pattern inspired by the hothouses of the 18th century. The shape of these caddies makes them stackable for easy, organised storage and neat kitchen displays. Now there's no excuse not to add this one to your tea caddy collection…
This blend consists of high-quality green tea leaves picked in early spring to preserve the colour and taste of tea plants in full bloom. Sprinkled with rose, sunflower and blue cornflower petals, this extremely aromatic tea is as delicious as it is beautiful. It's perfect for adding a twist of summer exoticism to your afternoon spread.
The company Whittard of Chelsea was established by Walter Whittard, who opened a tea shop in London in 1886. Today, this retail chain selling tea and related products boasts more than fifty shops all over Britain.
Ingredients: 96% green tea, flavouring substances, 1.5 % petals (sunflower, rose, cornflower).
Suitable for vegetarians and vegans.
Storage conditions: store in a cool, dry place, away from bright light and strong odours.
Frequently Asked Questions
Ask your question about the product