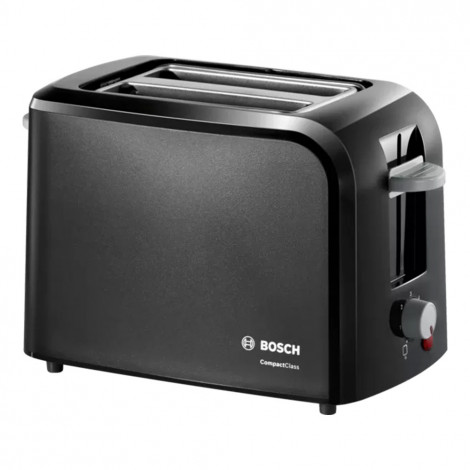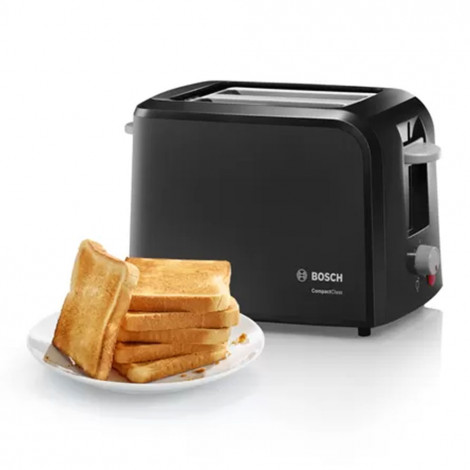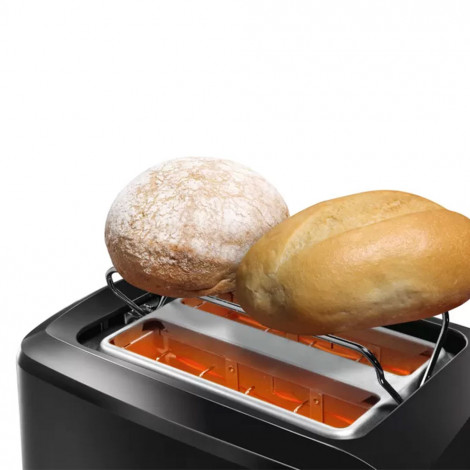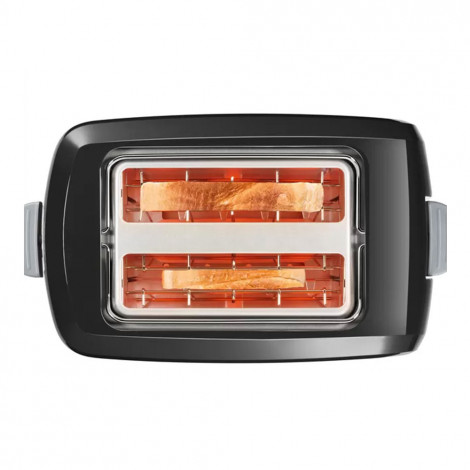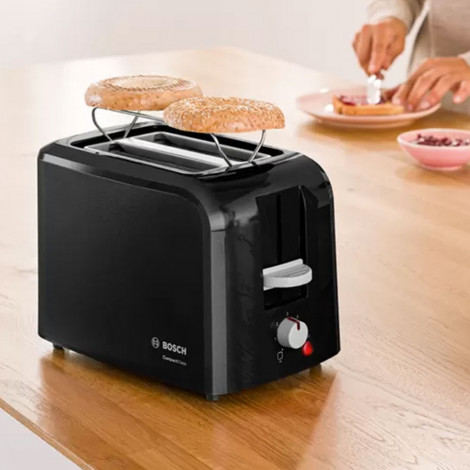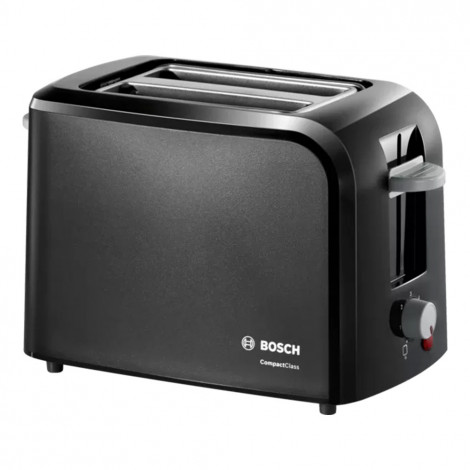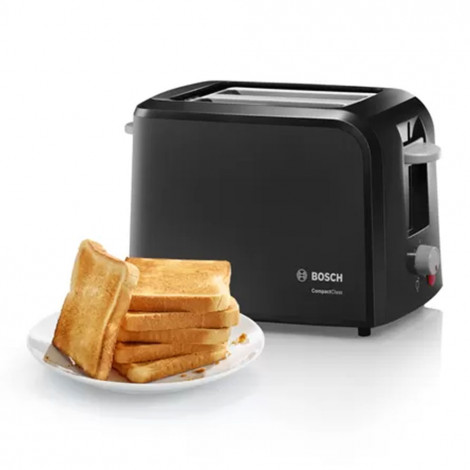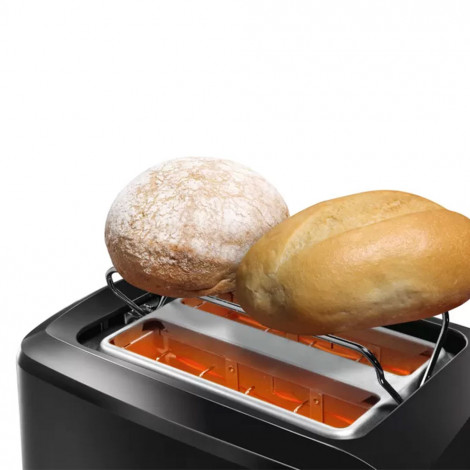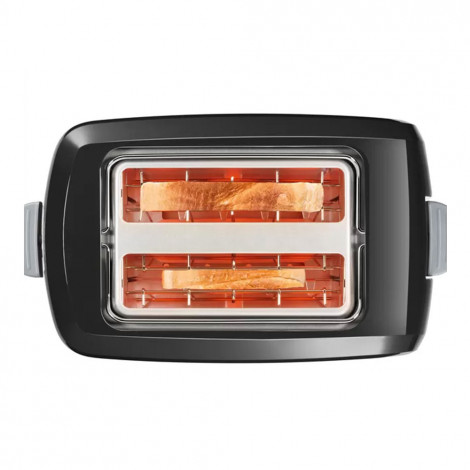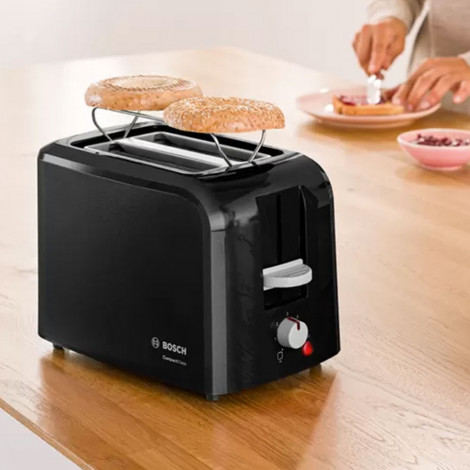 Toaster Bosch Compact Class Black TAT3A013

Toaster Bosch Compact Class Black TAT3A013
In Stock
Specifications
Adjustable browning level
Yes
Number of browning levels
6
Country of Origin
Germany
About Bosch Compact Class Black TAT3A013
Discover exceptional technologies geared towards obtaining exceptional taste:
– Integrated bun attachment, retractable
– Defrost-reheat function: defrosts your toast and makes it perfectly crispy
– Automatic bread centering ensures even results
– High lift: even small slices of bread can be removed with ease
– Automatic shut-off: the toaster switches off automatically if bread becomes stuck
DESIGNED FOR THE PERFECT BREAKFAST
Nice, peaceful breakfast is pretty much unimaginable without some warm buns and crispy croissants served on the table. Thanks to the integrated bun attachment, you're have them ready in no time!
FLAWLESS TOAST DAY IN AND DAY OUT
Try and imagine the perfect breakfast toast. It's evenly browned and boasts a delightfully golden shade, right? In reality, however, this isn't quite what we get sometimes. Not so with this toaster: thanks to automatic bread centering, it browns your toast to perfection each time.
KEEP YOUR FINGERS SAFE
Special occasions may sometimes call for an extra small slice of bread, but most toasters find slices like that a real challenge. Thanks to the high lift feature this toaster is equipped with, you'll be able to forget all about it though. Extra high lift is guaranteed to keep your fingers from getting burned.
SERVE DELICIOUS BREAKFAST WITH CLOSE TO NO EFFORT
In the morning, most of us are in a hurry, so it's only natural that we want everything to go as smoothly as possible. The automatic shut-off feature is here to put you at complete ease. All that's left for you to do is decide what you're going to put on your toast!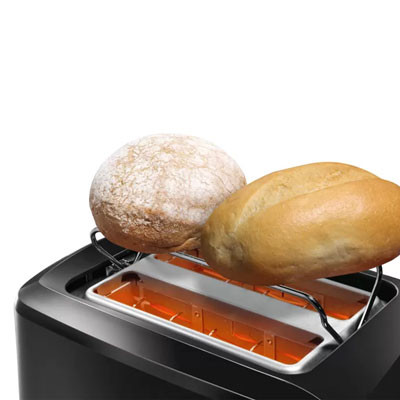 Frequently Asked Questions
Ask your question about the product
Bosch Compact Class Black TAT3A013 reviews