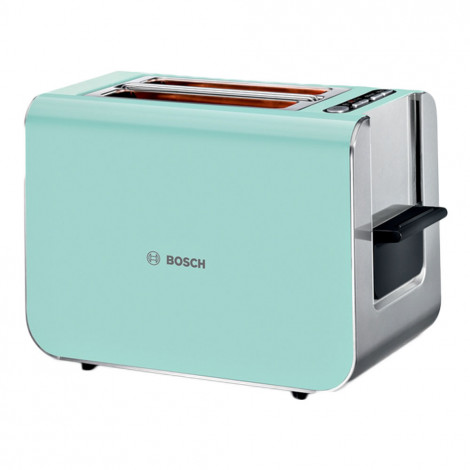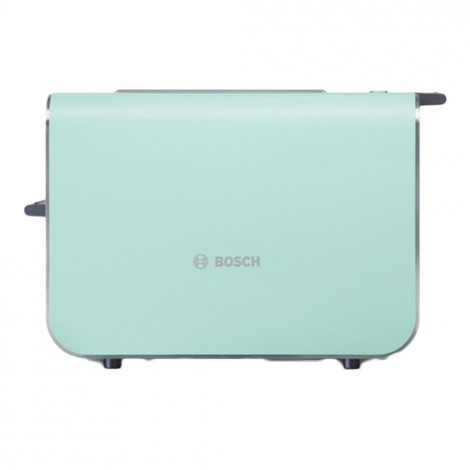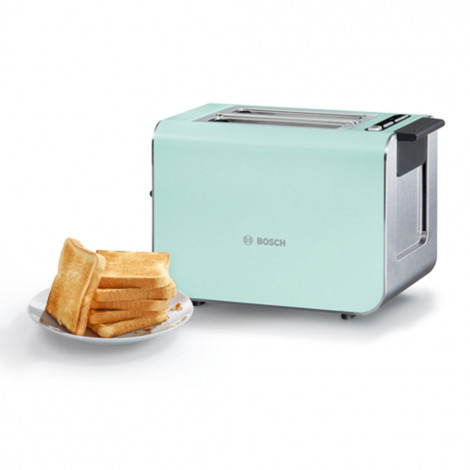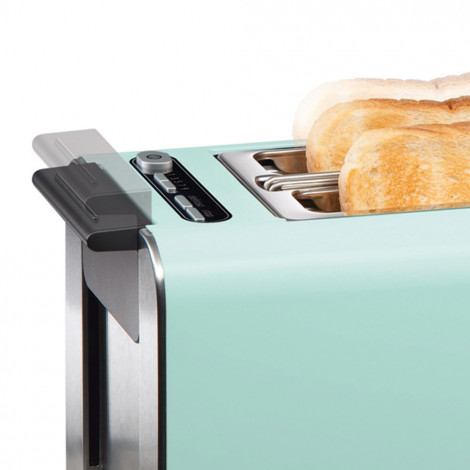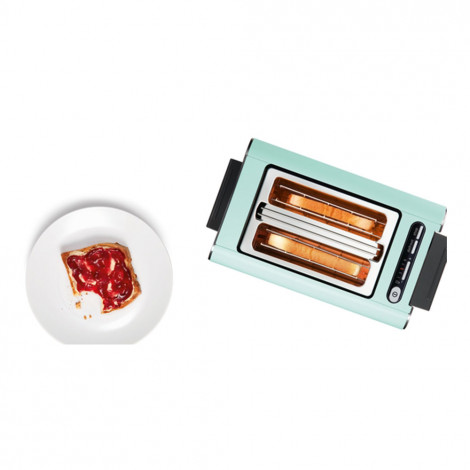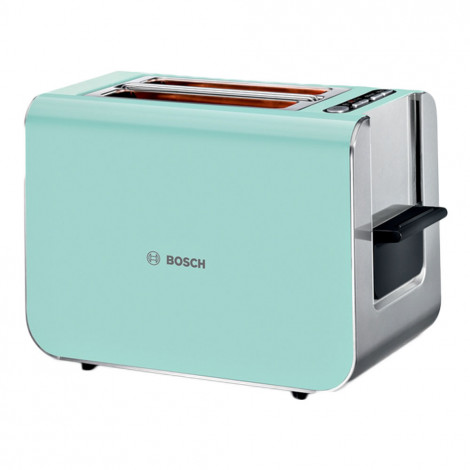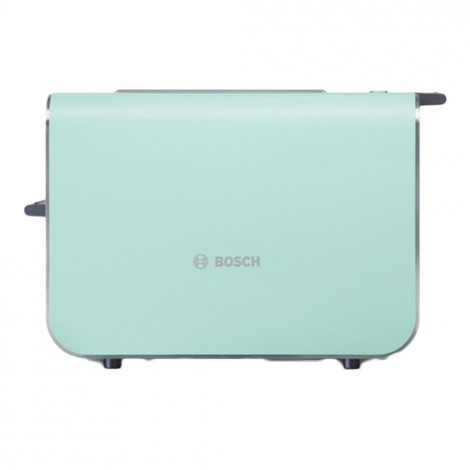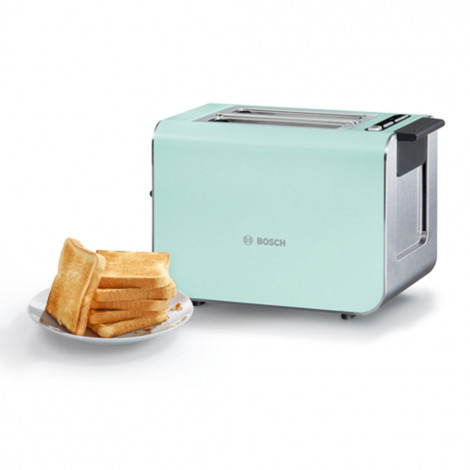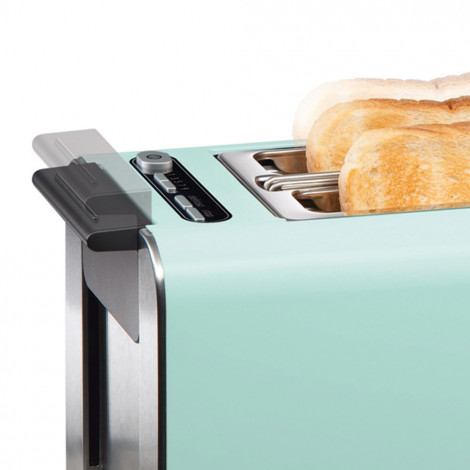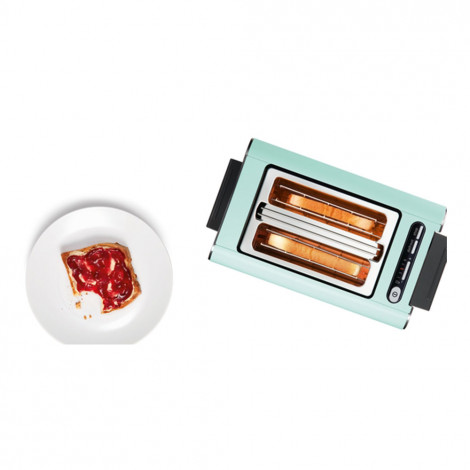 Toaster Bosch Styline Mint Turquoise TAT8612
Product is no longer in production.

Toaster Bosch Styline Mint Turquoise TAT8612
In Stock
Specifications
Number of browning levels
9
Country of Origin
Germany
About product
Exceptional technologies for exceptional indulgence:
– Integrated warming rack that can be folded away
– Defrost and warm-up setting: defreeze your toast and make it crunchy
– Even toasting with automatic bread centering
– High lift for easy removal of small slices
– Safety switch-off if your toast becomes stuck
FOR PERFECT BREAKFAST
If you're planning on a relaxing, leisurely breakfast, everything rests on crusty bread rolls and warm croissants. Luckily, with the integrated warming rack, your rolls are guaranteed to be warmed to perfection!
FOR A WEEKEND FEELING DURING THE WEEK
Most people treat themselves to some nice breakfast during the weekend. But what would it be like if you could experience the weekend for a moment during the week too? The defrost and warm-up setting doesn't just thaw your bread, it also crisps it up—as if it came fresh from the bakery!
THE PERFECT TOAST IS WAITING FOR YOU
You may have this picture in your head—a picture of an absolutely evenly toasted slice of golden brown bread. Then you toast yours and get disappointed. With the help of automatic centering, this toaster is bound to give you exactly what you want.
KEEPS YOUR FINGERS SAFE
You might want to toast a small slice of bread for an extra special occasion at times—however, most toasters turn it into a real challenge. With Bosch's extra lift feature though, you can put your worries behind you! Push your toast out as high as you wish and avoid burning your fingers.
ENJOY DELICIOUS BREAKFAST WITH CLOSE TO NO EFFORT
When you're rushing around the house to get ready for work in the morning, you probably want everything to go as smoothly as possible. Bosch are ready to help you out: thanks to the automatic switch-off function, this toaster shuts off automatically if a slice of bread becomes stuck. All you have to do is decide what you're going to put on your breakfast toast!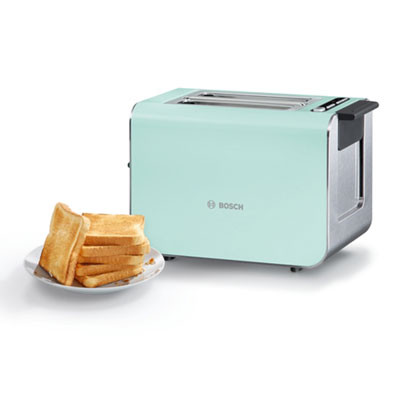 Frequently Asked Questions
Ask your question about the product