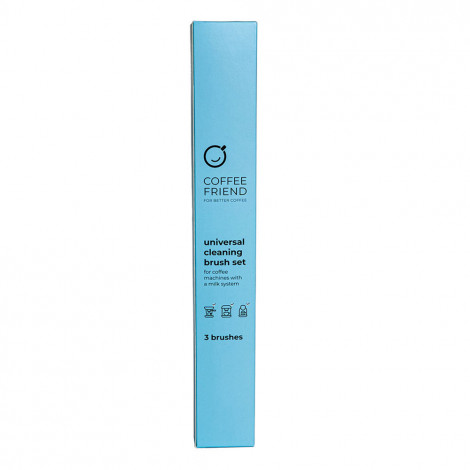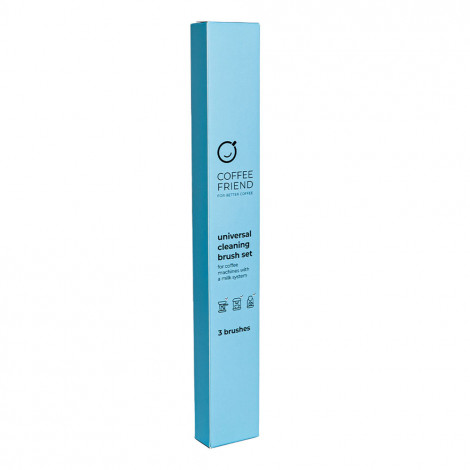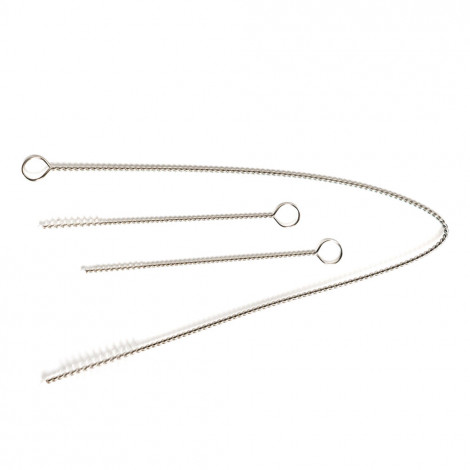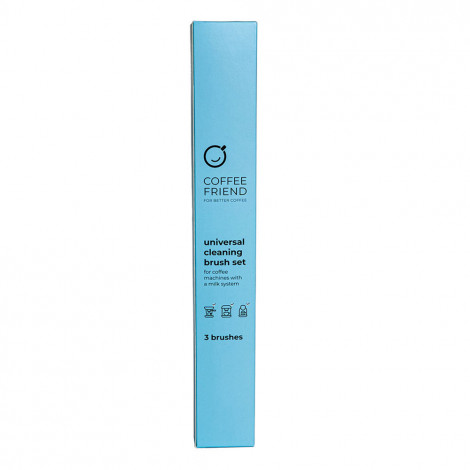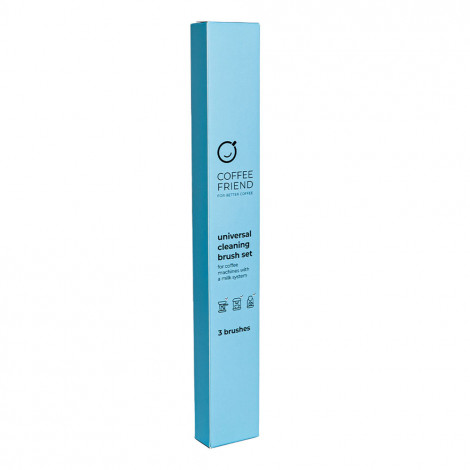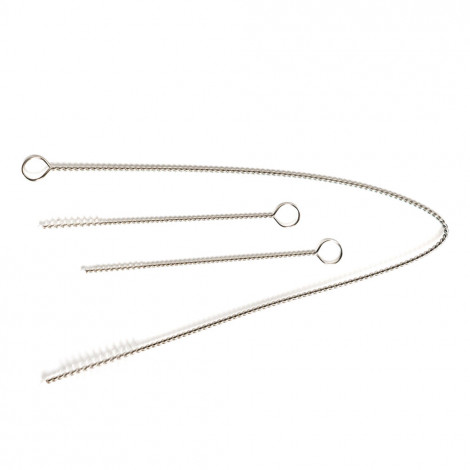 Universal cleaning brush set Coffee Friend For Better Coffee

Universal cleaning brush set Coffee Friend For Better Coffee
In Stock
About product
"How to safely and thoroughly clean the milk hose of my coffee machine?" "It seems like the coffee spout of my machine has gotten blocked and the coffee won't seep through it. What should I do?" Questions like that often reach us from our customers, so we've finally gone ahead and created a special cleaning brush set for all coffee machines with a milk system! Most modern coffee machines boast automatic maintenance programs, but there are still some components that may require additional attention and care: they include the milk hose/tube, as well as various nozzles, valves and coffee outlets. This handy set is made up of 3 brushes that will help you ensure the cleanliness of each of these components.
LONG BRUSH FOR CLEANING THE MILK HOSE/TUBE
Milk contains fats, lactose and proteins, which is why most automatic rinsing or cleaning programs aren't capable of leaving the milk hose spotlessly clean. Any remaining residue may end up negatively affecting the flavour of both milk and your drink as a whole. To ensure truly flawless hygiene, you'll need a special cleaning brush, which is included in this set. The brush is 330-mm-long and 6-mm-wide.
BRUSHES FOR CLEANING NOZZLES, VALVES AND OUTLETS
What a lot of people tend to forget when cleaning their coffee machine is that smaller components coming into contact with coffee or milk—such as various nozzles, valves and coffee outlets—need maintaining too. To enjoy delicious coffee of the highest quality, you'll have to clean them regularly. Luckily, the two brushes in this set will help you do just that. Both of them are 100-mm-long, but the width varies: one is 2.5-mm-wide, and the other is 3.5-mm-wide.
WHAT'S INCLUDED IN THE SET?
– 1 long brush for getting rid of any milk residue stuck inside the milk hose/tube (length: 330 mm, width: 6 mm)
– 2 brushes for cleaning out nozzles, valves and outlets (length: 100 mm, width: 2.5 mm/3.5 mm)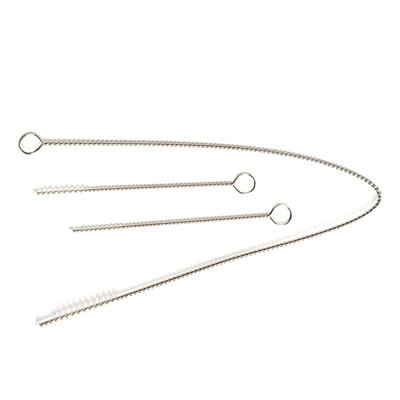 Frequently Asked Questions
Ask your question about the product