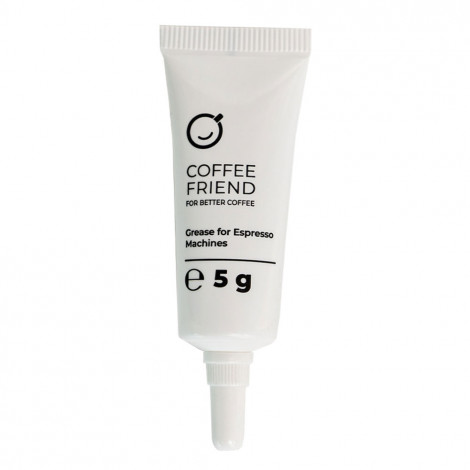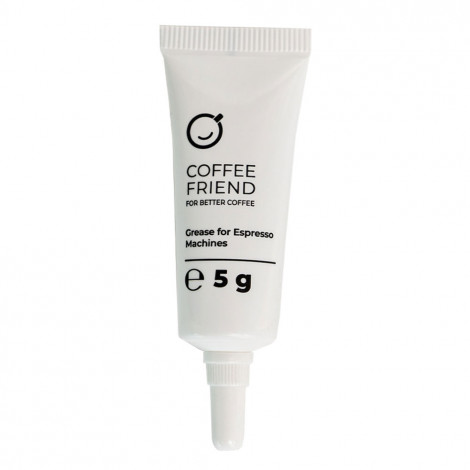 Universal grease for coffee machines Coffee Friend "For Better Coffee"
Delivery takes 3 – 5 days * 85% of orders are delivered the next day
Universal grease for coffee machines Coffee Friend "For Better Coffee"
In Stock
Specifications
Type
Other maintenance products
Manufacturer
Coffee Friend
Country of Origin
Lithuania
About product
By lubricating the brew unit of your bean-to-cup coffee machine from time to time, you'll ensure that the mechanical components of your appliance continue to work smoothly and your coffee is always brewed just right.
WHAT KIND OF COFFEE MACHINES IS THIS GREASE SUITED FOR?
This universal grease for coffee machines is suited for all bean-to-cup appliances with a removable brew unit.
HOW CAN YOU KNOW THAT YOUR COFFEE MACHINE REQUIRES LUBRICATION?
If your coffee has become watery and tasteless, remove the brew unit, rinse it and lubricate it.
HOW TO LUBRICATE THE BREW UNIT?
1. Make sure to SWITCH OFF your coffee machine first.
2. Remove the brew unit from the appliance, then rinse it under clean, lukewarm running water. Let the brew unit air-dry.
3. Apply a thin layer of grease on the piston of the brew unit.
4. Apply a thin layer of grease around the shaft at the bottom of the brew unit.
5. Apply a thin layer of grease to the rails on both sides.
HOW OFTEN SHOULD YOU LUBRICATE YOUR APPLIANCE?
The frequency with which you'll need to lubricate your machine depends on how often you use it:
– 1 to 5 coffees a day: lubricate once every 4 months
– 6 to 10 coffees a day: lubricate once every 2 months
– More than 10 coffees a day: lubricate once a month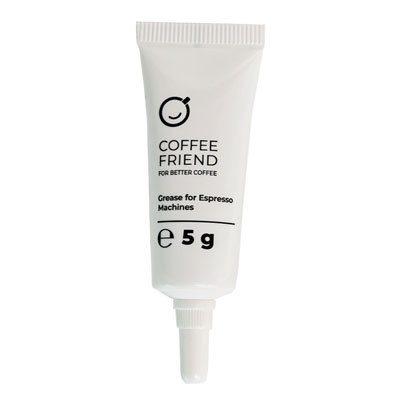 Frequently Asked Questions
Ask your question about the product