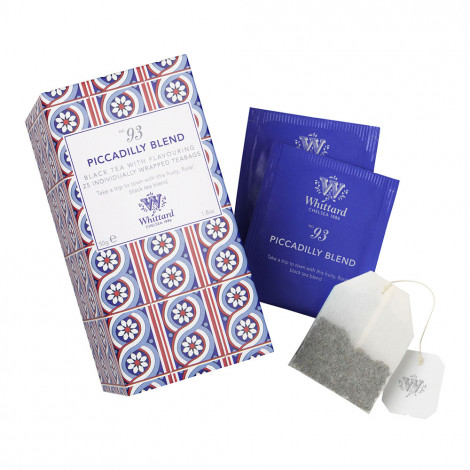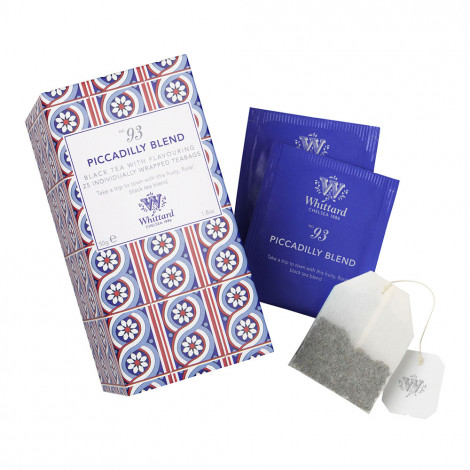 Black Tea Whittard of Chelsea Piccadilly Blend, 25 pcs.
Product is no longer in production.

Black Tea Whittard of Chelsea Piccadilly Blend, 25 pcs.
In Stock
Specifications
Manufacturer
Whittard of Chelsea
Country of Origin
United Kingdom
About product
Individually wrapped teabags, presented in a charming box with a pattern reminiscent of the iconic retro Underground station.
Take a trip to the city with the "Piccadilly Blend" tea, the result of years of expertise. Bringing together the best of British and Eastern tea traditions, the tea artisans of Whittard of Chelsea have blended a classic black tea with floral flavours of rose, strawberry and lotus. Radiant, fragrant and subtly sweet, it's a beautiful brew for afternoon tea.
The company Whittard of Chelsea was established by Walter Whittard, who opened a tea shop in London in 1886. Today, this retail chain selling tea and related products boasts more than fifty shops all over Britain.
Ingredients: black tea, flavouring substances, 3% hibiscus.
Suitable for vegetarians and vegans.
Storage conditions: store in a cool, dry place, away from bright light and strong odours.
Frequently Asked Questions
Ask your question about the product