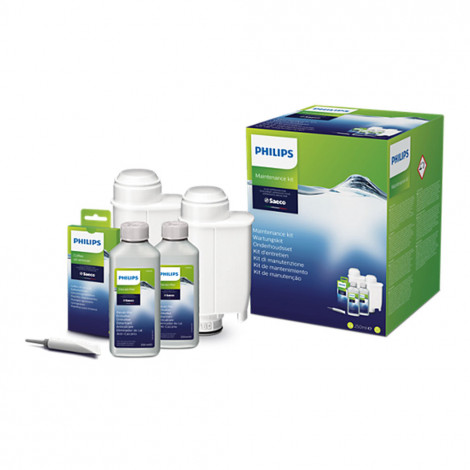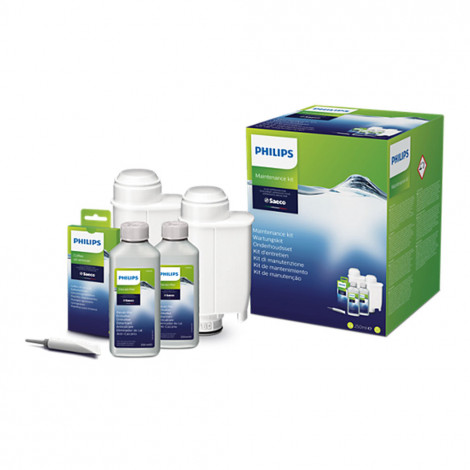 Cleaning kit Philips CA6706/10
Product is no longer in production.

Cleaning kit Philips CA6706/10
In Stock
Specifications
Type
Other maintenance products
Country of Origin
Switzerland
About product
In order to prepare quality coffee, any coffee machine requires regular maintenance. Espresso coffee machines' maintenance kit Philips "CA6706/10" ensures that the main coffee machine functions would work impeccably.
The kit consists of 2 "Brita Intenza +" water filters, 2 bottles of descaling liquid, coffee oil remover and brew group lubricant.
WATER FILTER "BRITA INTENZA +"
Water filter created for Philips coffee machines. This filter will guarantee clean and fresh water for your drinks and protection from limescale for your machine. Water will be filtered for every cup. Place the filter into your water tank and make sure you change it every two months. More information on how to use and take care of your filter will be in your machine's manual.
DESCALING LIQUID
Regular coffee machine's descaling is very important. This way your machine will always make impeccable coffee. This descaling liquid removes limescale and protects your machine, so in return it will serve a really long time. For effective descaling, make it when requested by the machine or after 250 cups, depending on the water hardness in your area.
COFFEE OIL REMOVING TABLETS
These cleaning tablets will remove all coffee oil residues, which are on the inside of the coffee machine. It ensures that every cup of coffee would taste and smell perfectly. It's recommended to use the tablets once per month.
LUBRICANT FOR BREW GROUP
This grease from Saeco will help you maintain your machine's brewing group. Cleaning the brew group regularly results in smooth and effortless operation of your coffee machine's moving parts. The grease is safe to use.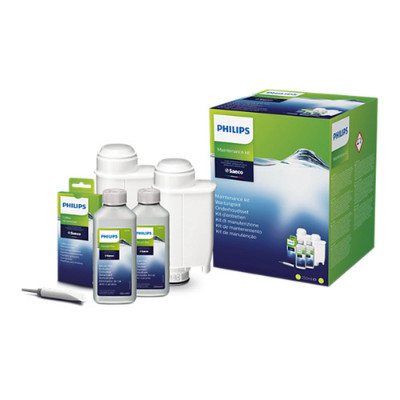 Frequently Asked Questions
Ask your question about the product