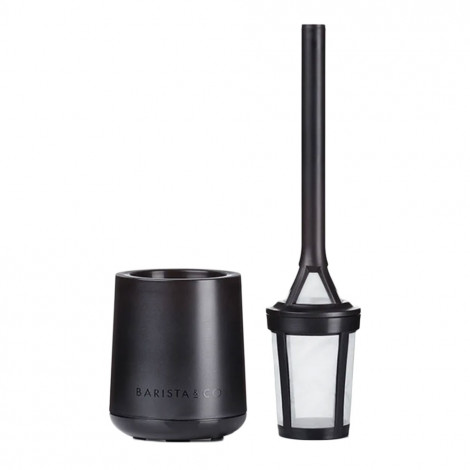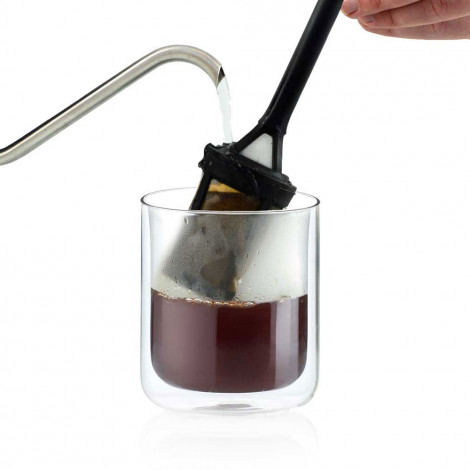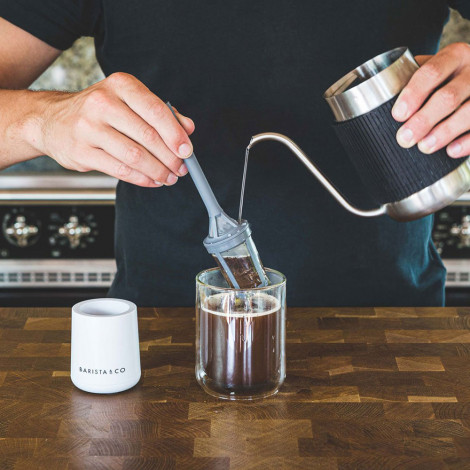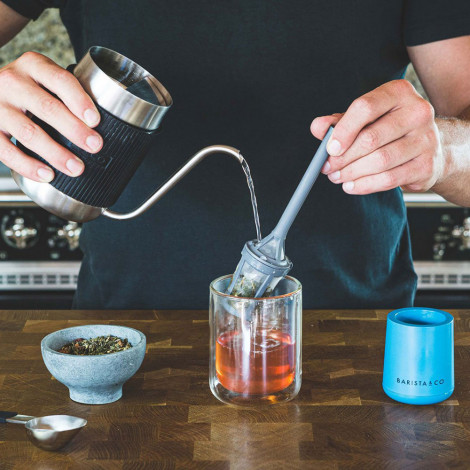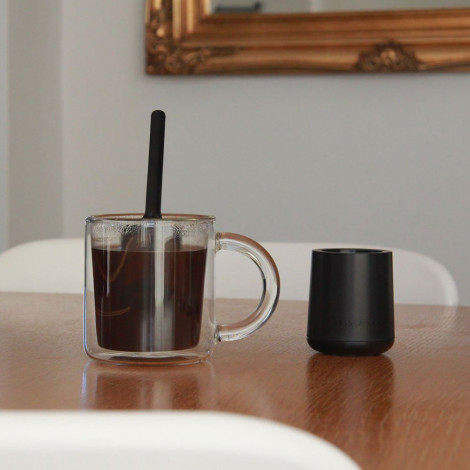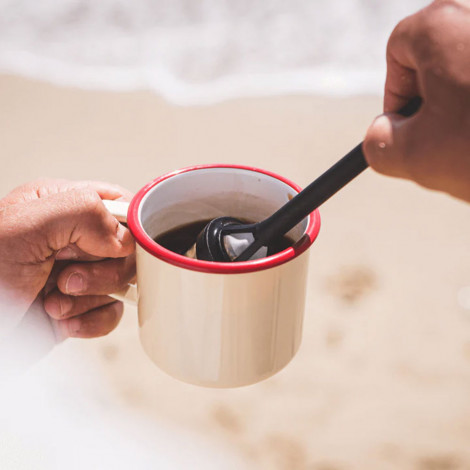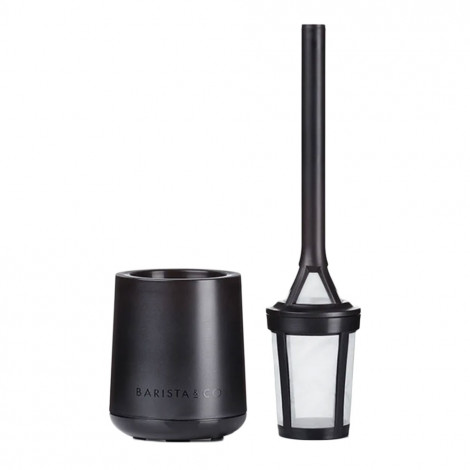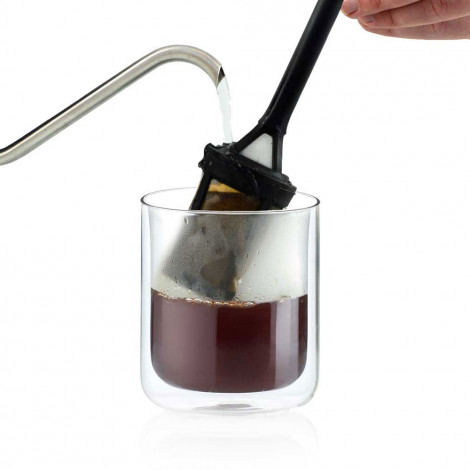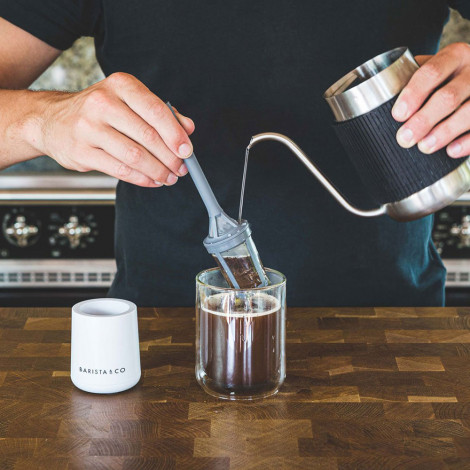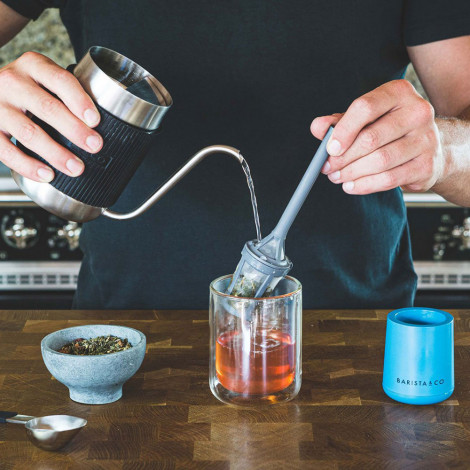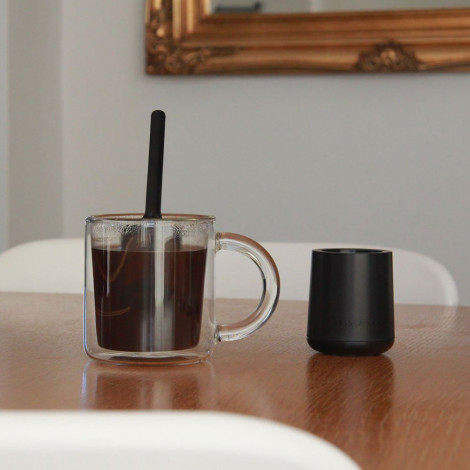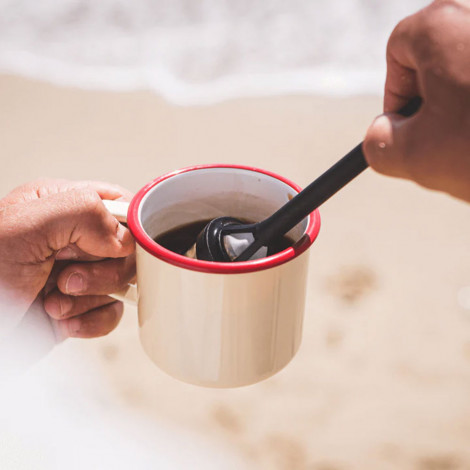 Coffee and tea infuser Barista & Co "Brew It Stick Charcoal / Stainless Steel Mesh"

Coffee and tea infuser Barista & Co "Brew It Stick Charcoal / Stainless Steel Mesh"
In Stock
Specifications
Type
Other coffee machines
Manufacturer
Barista & Co
Coffee machine uses
Ground coffee
Country of Origin
United Kingdom
About product
Forget instant coffee when you're in a hurry — fresh coffee is now just as easy to prepare! The award-winning "Brew It Stick" is an excellent entry-level brewer for those who don't like their coffee too strong and want the convenience of instant coffee coupled with the taste of a fresh brew. This one-cup coffee infuser allows everyone to enjoy coffee quickly, with no mess involved thanks to the included drip pot. It's the perfect coffee gadget for your home, office coffee rounds or those wonderful outdoor adventures.
COMPLETELY HASSLE-FREE
All you have to do to prepare a delicious cuppa is add coffee (or tea) to the basket, pour hot water into the cup, then stir and twist before leaving to infuse.
CONTROL THE STRENGTH OF YOUR COFFEE
While this infuser was originally conceived as a lower-strength coffee maker for those who don't like their drinks too strong, you can also increase the strength of your coffee by twisting the infuser and brewing for up to 8 minutes.
DURABLE AND REUSABLE
With a basket and handle made using durable recyclable plastic, as well as a mesh made of stainless steel, most components of this infuser are dishwasher-safe and can be used again and again. Keep in mind though that the drip pot is hand-wash only.
How to use it?
1. Remove the lower basket from the handle and, using a teaspoon or a Barista & Co measuring spoon, add 15 g (around one tablespoon) of medium to coarse-ground coffee to the basket. Reattach the basket to the handle.
2. Place the basket and handle in your cup, pour in some freshly boiled water, then start twisting and stirring. We recommend leaving your drink to infuse for around 4 minutes. If you prefer weaker coffee, cover the small hole located on the handle. To make the drink stronger, leave the hole uncovered.
3. After infusing your drink for a maximum of 8 minutes, remove the basket and the handle, then place them in the drip pot.
4. Enjoy delicious coffee!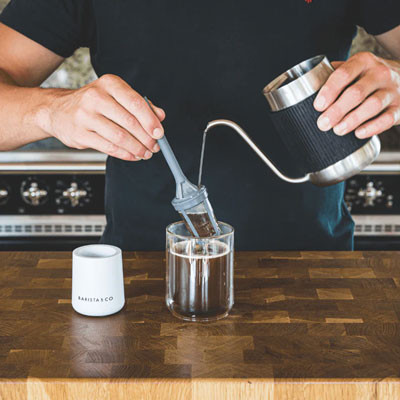 Frequently Asked Questions
Ask your question about the product