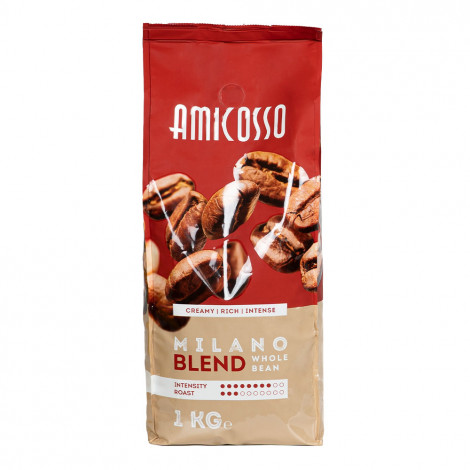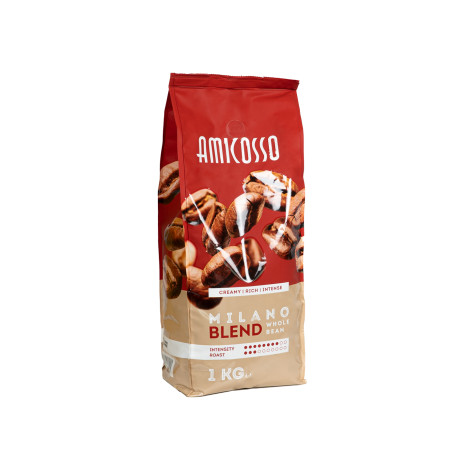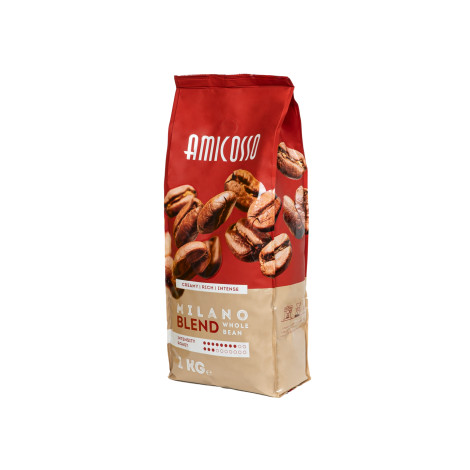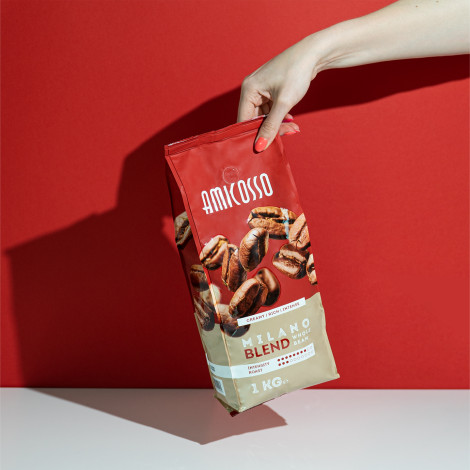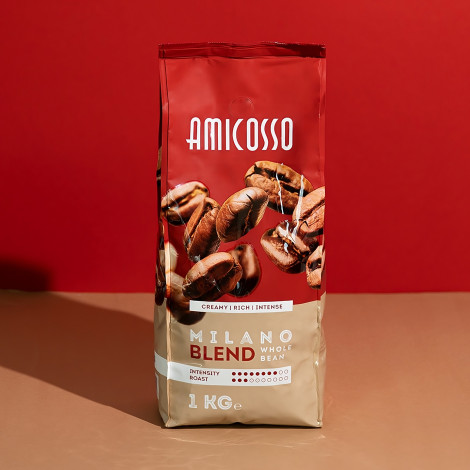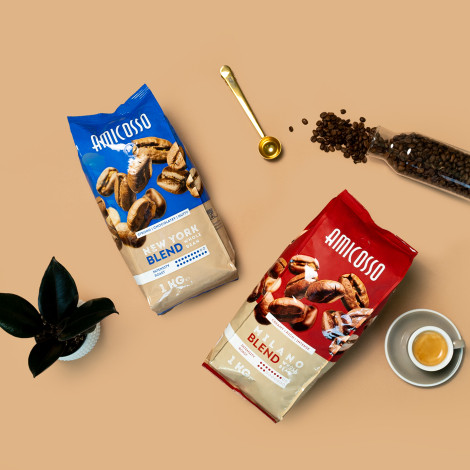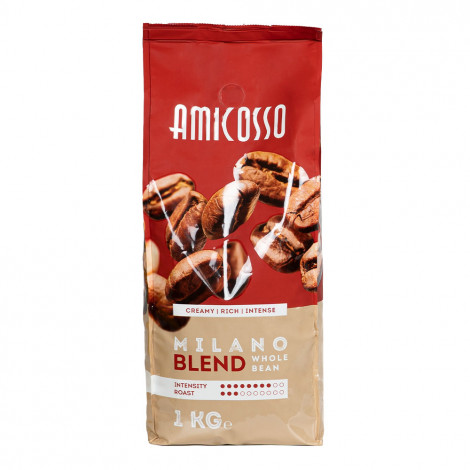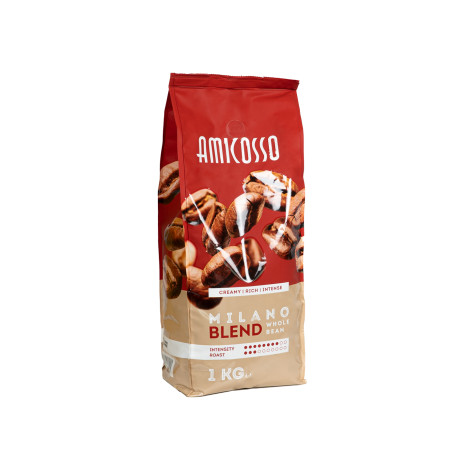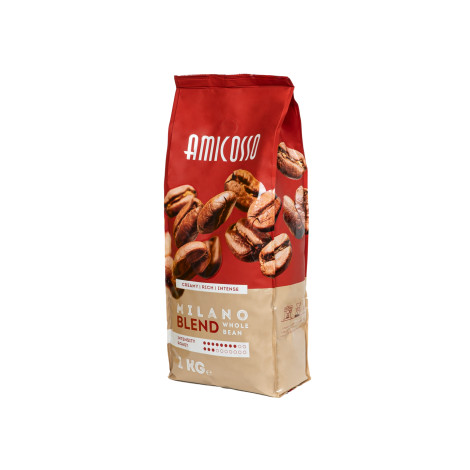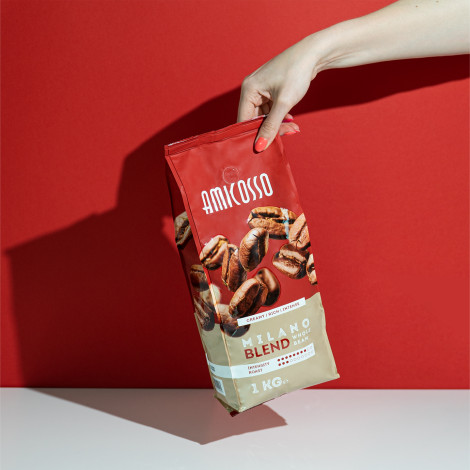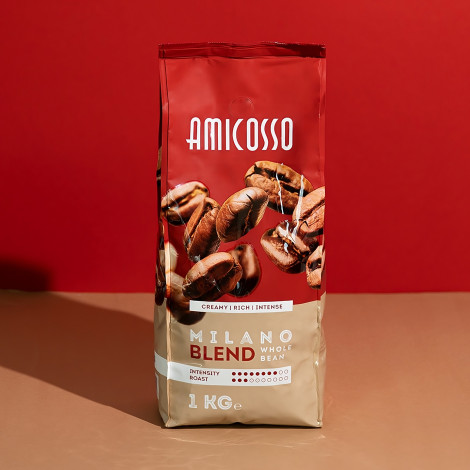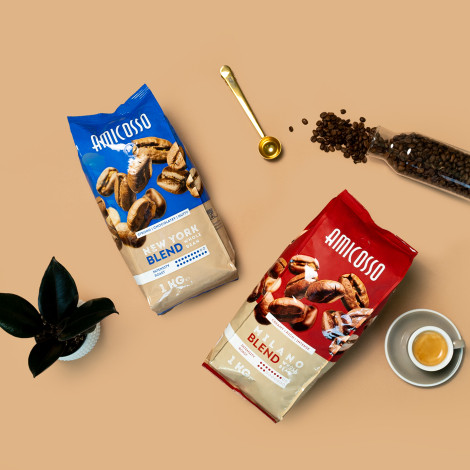 Coffee beans Amicosso Milano Blend, 1 kg
Delivery takes 3 – 5 working days * 85% of orders are delivered the next day

Coffee beans Amicosso Milano Blend, 1 kg
In Stock
Specifications
Manufacturer
Coffee Friend
Country of Origin
Netherlands
Coffee beans type
Arabica and robusta
About product
Find yourself craving a sip of coffee packed full of flavour, intensity and vigour—something strong and delicious enough to jolt you out of sleep and inspire you to start your day off right? Give this amazing blend a try and let it transport you straight to the hustle and bustle of the snazzy Milan!
The "Milano" blend combines rich, creamy robusta with a sprinkle of fragrant arabica. Once brewed, there's a pleasant hint of bitterness, coupled with a robust aroma of blackcurrants and pines. The palate is afterwards caressed by a clean, delightfully peppery aftertaste. To experience the best this blend has to offer, use it for an espresso or cappuccino.
– Intense flavour to kickstart your day
– Pairs well with milk
– Perfect for all brewing methods
***
The ""Amicosso"" coffee is much more than just a daily companion on your everyday adventures: it also serves as a loyal guide, enabling you to experience the unique spirit of different corners of the globe. Inspired by the world's most famous cities, these coffee bean blends invite you on a journey of flavours dictated by the rhythm of each urban giant.
Ingredients: roasted coffee beans.
Storage conditions: keep in a cool place, away from direct sunlight.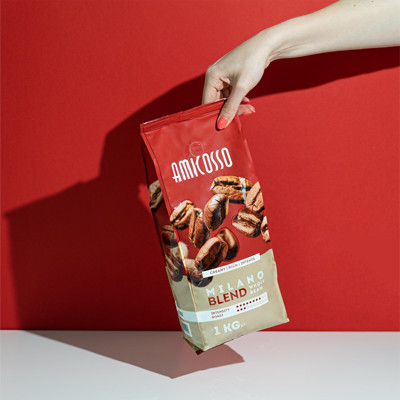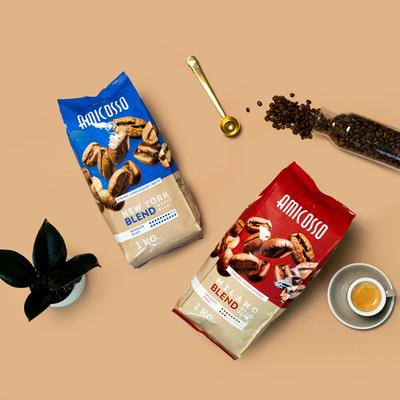 Taste guide
Berry
Blackcurrant
Coffee passport
Frequently Asked Questions
Ask your question about the product